Electric Muscle Stimulator Cellulite Reduction Fat Removal EMS Sculpting Machine With RF
Product Detail
Product Tags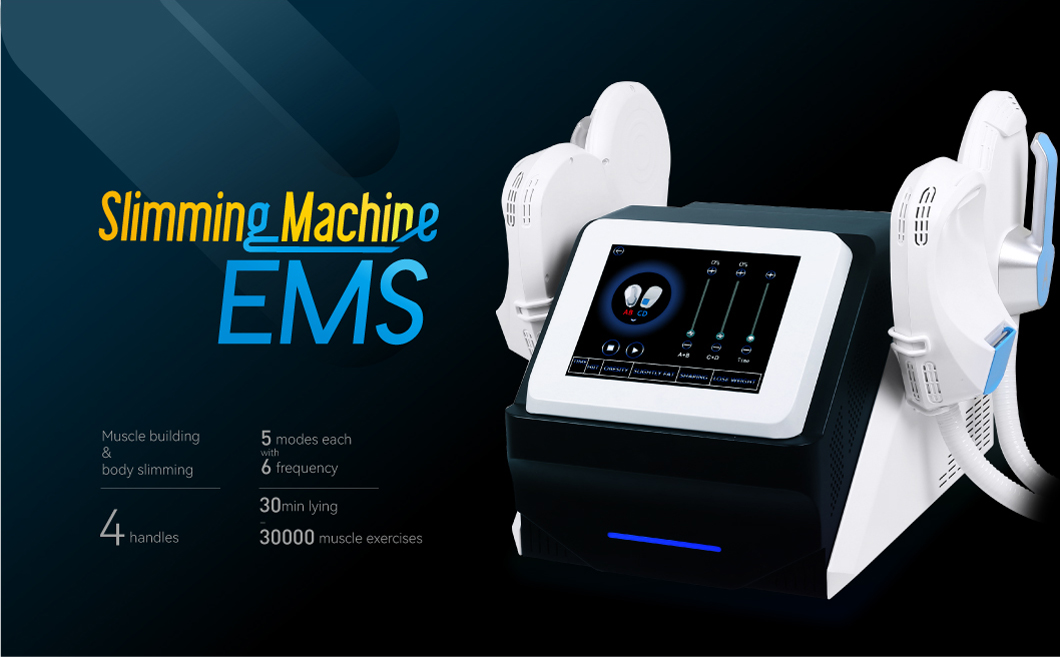 | | |
| --- | --- |
| Technology | High-Intensity Focused Electromagnetic |
| Voltage | 110V~220V, 50~60Hz |
| Power | 5000W |
| Big handles | 2pcs (For abdomen, body) |
| Small handles | 2pcs (For arms, legs) Optional |
| Pelvic floor seat | Optional |
| Output intensity | 13 Tesla |
| Pulse | 300us |
| Muscle contraction (30 min) | >36,000 times |
| Cooling system | Air cooling |
* Has different age groups and gender selection.
* Targeting 5 body parts: Abdomen, Arm, Shoulder, Hips, Leg.
* The intensity of each mode is 1-100%, frequency is 1-150Hz, working time is 1-30 minutes.
* 7 Tesla High Intensity, cover big skeletal muscles, and remodel its inner structure.
* 4 magnetic applicators, break down fat deposits and increase muscular tone and strength.
* 30 minutes treatment= 30000 workouts, increase 16% muscle and reduce 21% fat after about 2-4 courses.
* With RF function to burn fat.
* Non-invasive, no side effects and painless.
* Air cooling system, support long time operation .
* Progressive step training, improve the feeling and effect of actual exercise.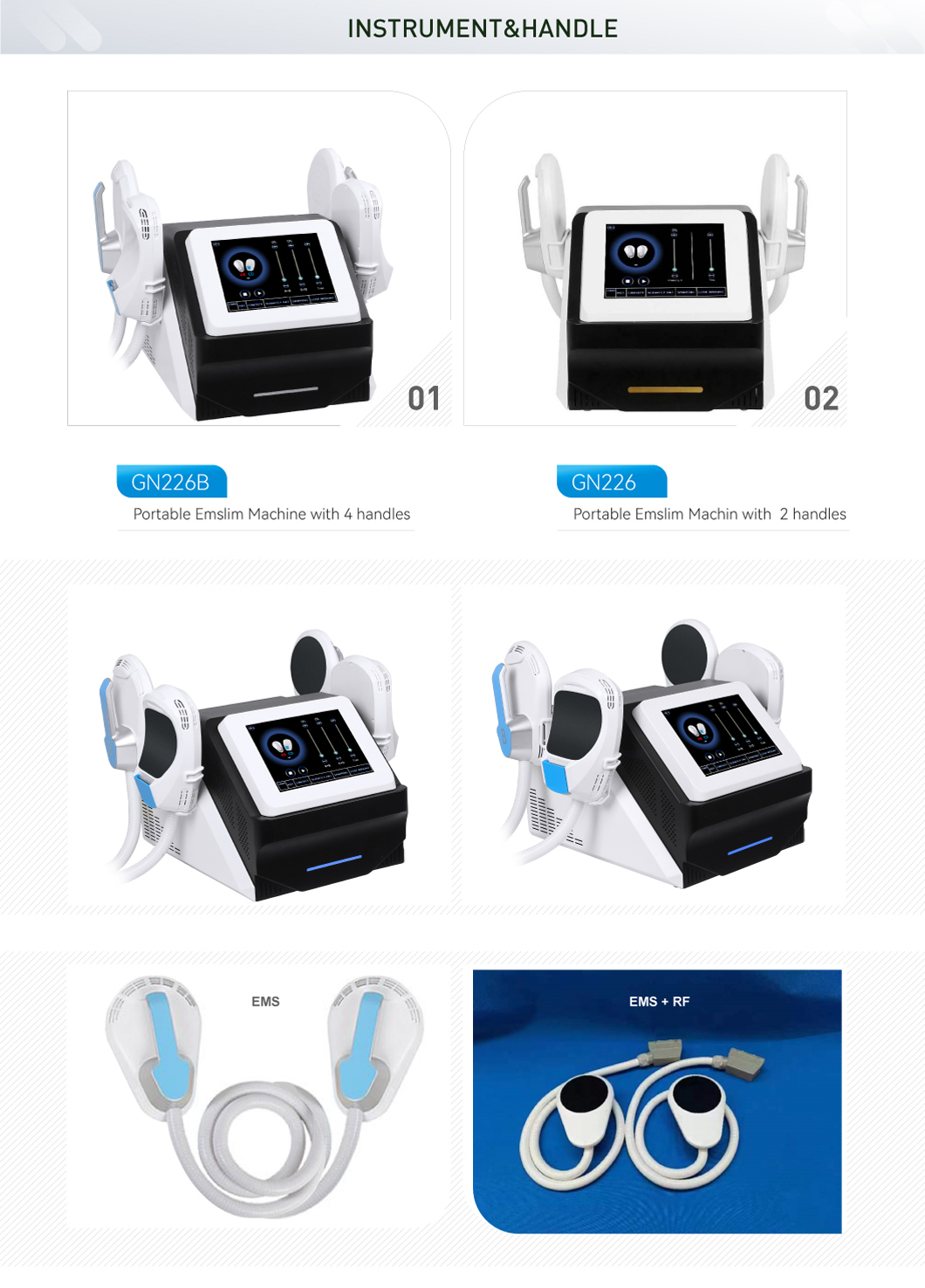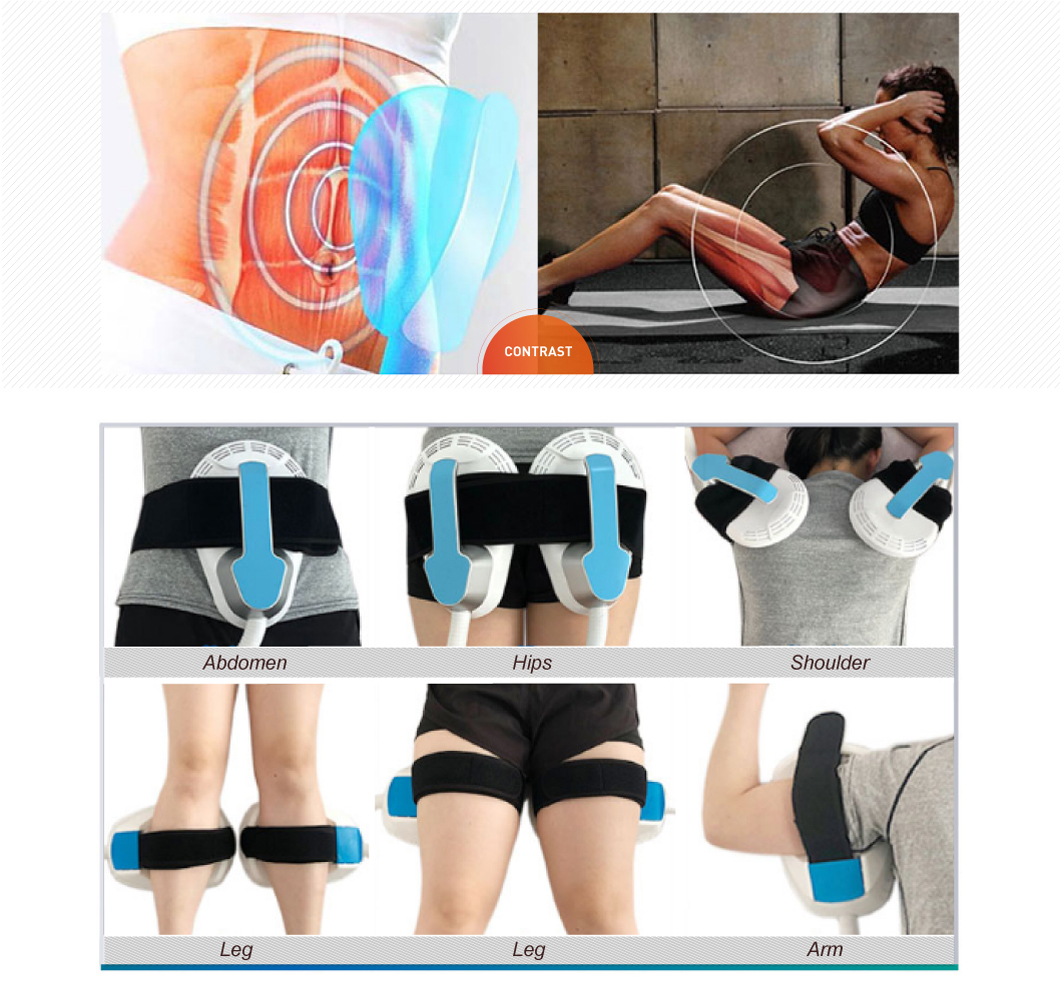 Fat reduction
Weight loss
Body slimming and body shaping
Muscle building
Muscle Sculpt
* 30 minutes of treatment is equal to 5.5 hours of exercise.
* 1 treatment course, the apoptosis rate of fat cells was 92%.
* 4 treatment courses, abdominal fat thickness decreased by 19%(4.4 mm), waist circumference decreased 4cm, and abdominal muscle thickness increased 15.4%.
* 2 treatment/ week= beauty + health.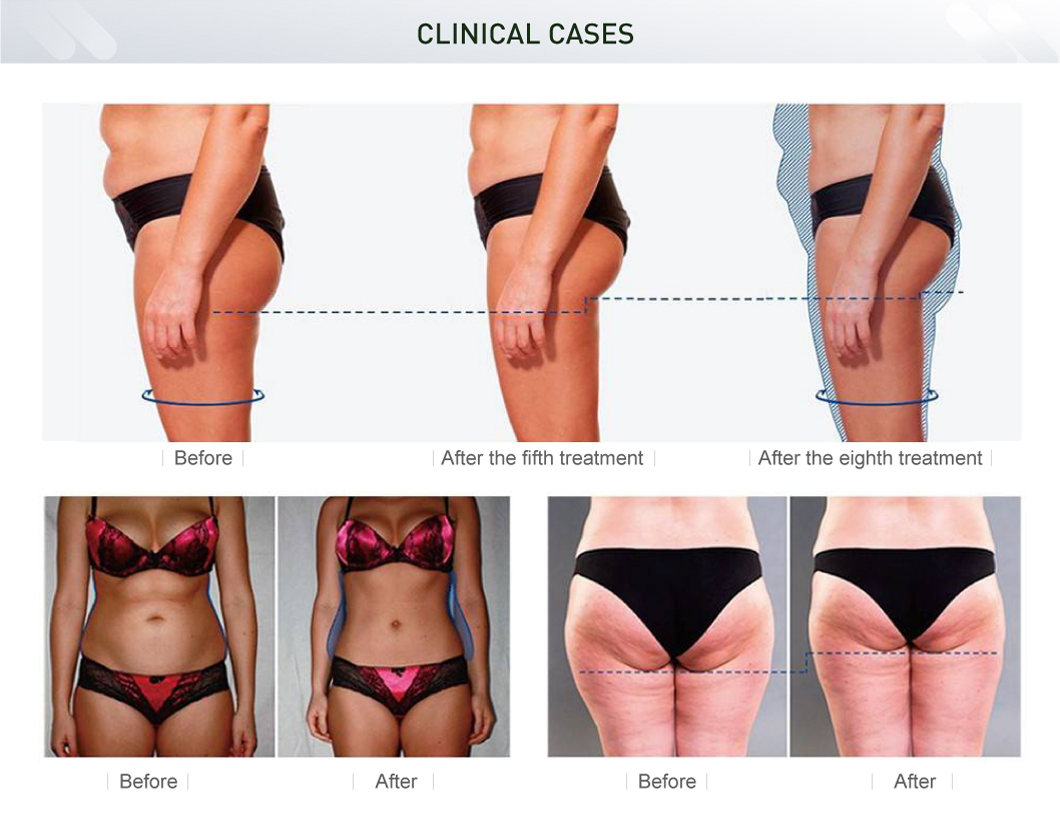 Our commitment to service is based on total customer satisfaction. We guarantee quick and efficient service and maintenance of our machines. We ensure that we will help you whenever or wherever you need us, 24 hours a day, 365 days a year.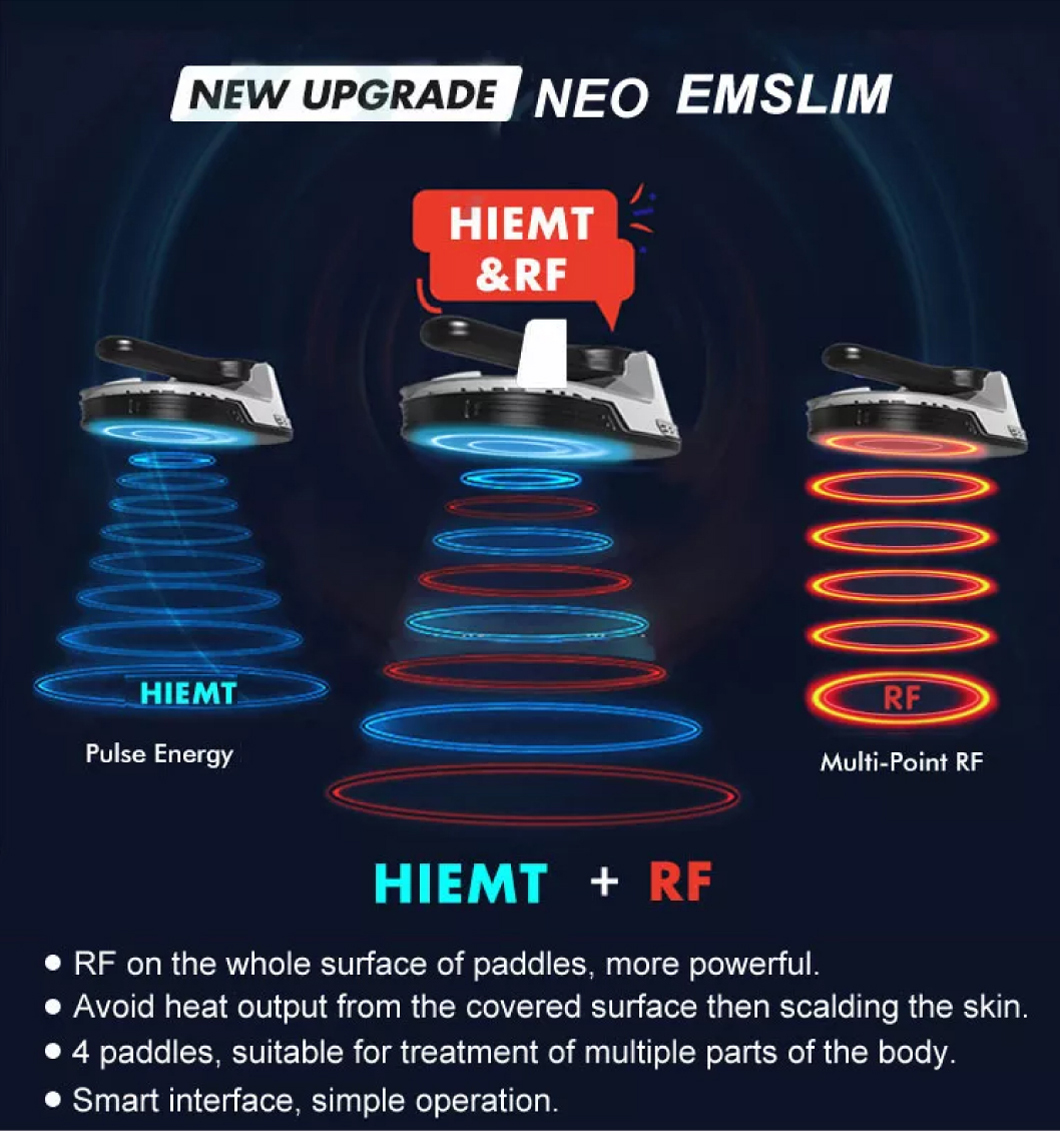 ---
---