Fat Freezing Removal Cryo 360 Slimming Mini Cryolipolysis Slimming Machine 4 Handle
Product Detail
Product Tags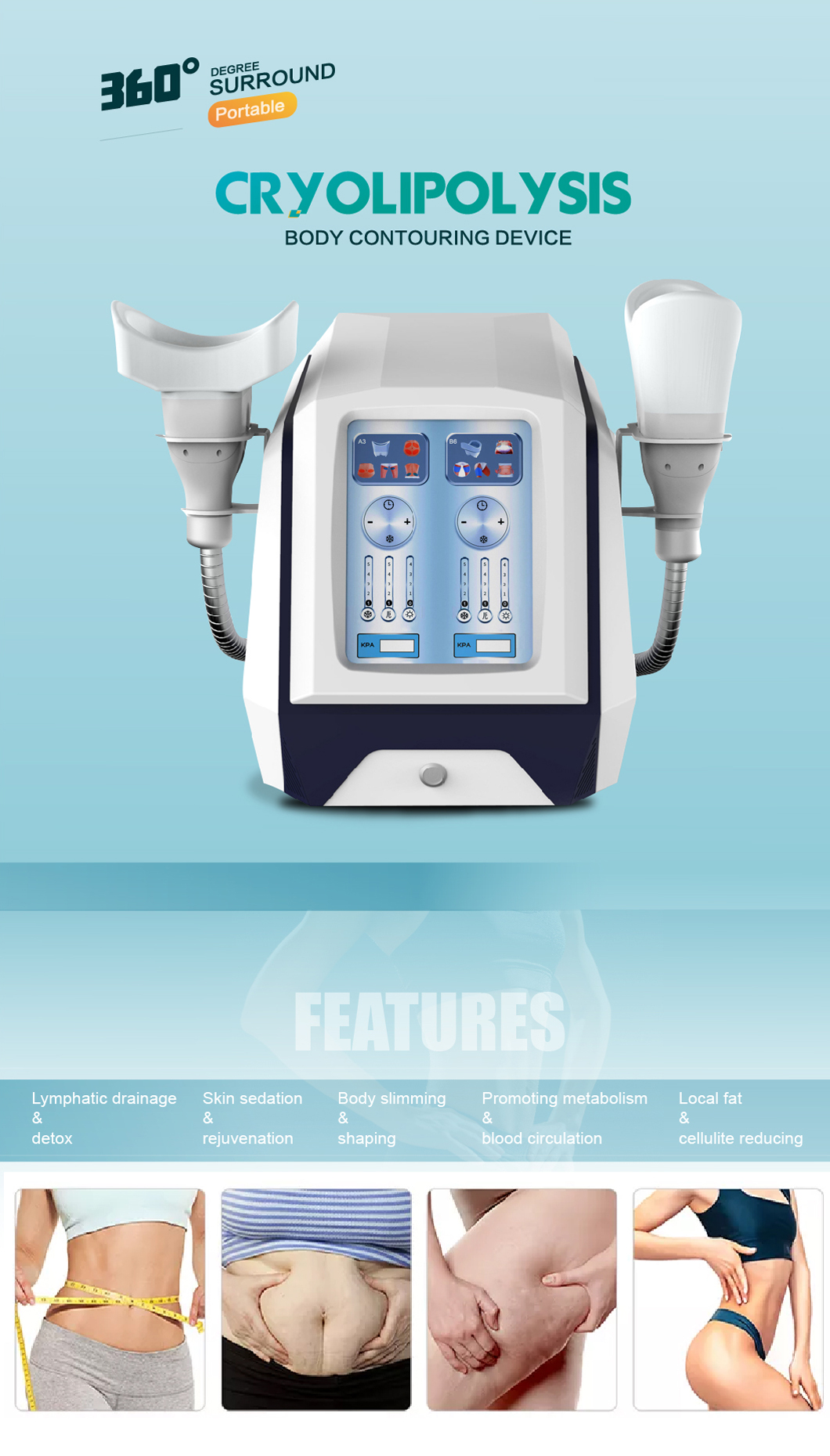 Product name
4 cryo handle cryolipolysis machine
Technical Principle
Fat Freezing
Display screen
10.4 inch large LCD
Cooling temperature
1-5 files (cooling temperature 0℃ to -11℃)
Heating temperate
0-4 gears (preheating for 3 minutes, heating
temperature 37 to 45 ℃)
Vacuum suction
1-5 files (10-50Kpa)
Input voltage
110V/220v
Output Power
300-500w
Fuse
20A
1. 4 handles can work together or seperately . for salon and clinic , one set machine can make the treatment for 2 to 4 patients at the same time . it can make earn money for salon and clinic .
2. save labor cost : you just fasten the handle on the treatment areas , no need labor longer time operation . it can save more labor cost for salon and clinic .
3. Built-in temperature sensor can control the temperature best , ensure treatment safe , no damaged for the skin .
4. 6 different medical use silicone probes suitable for different areas , can ensure it is more comfortable during treatment .
5. 360 degree cryolipolysis handle , the cooling energy covers the target treatment areas uniformly to the maximum extent , the treatment areas is larger and effect is better .
6. Efficient & effective : fat thickness reduced by 20-27% right after one treatment.
7. 37℃-45℃ heating : 3min heating accelerates local blood circulation.
8. 17kPa ~ 57kPa vacuum suction can be 5 gears adjustable.
9. Built-in temperature sensor —— ensuring safety of temperature control.
10. Special handle for double chin .
11. Automatical identify : according the handle situations , the system can automatical identify the treatment handpiece .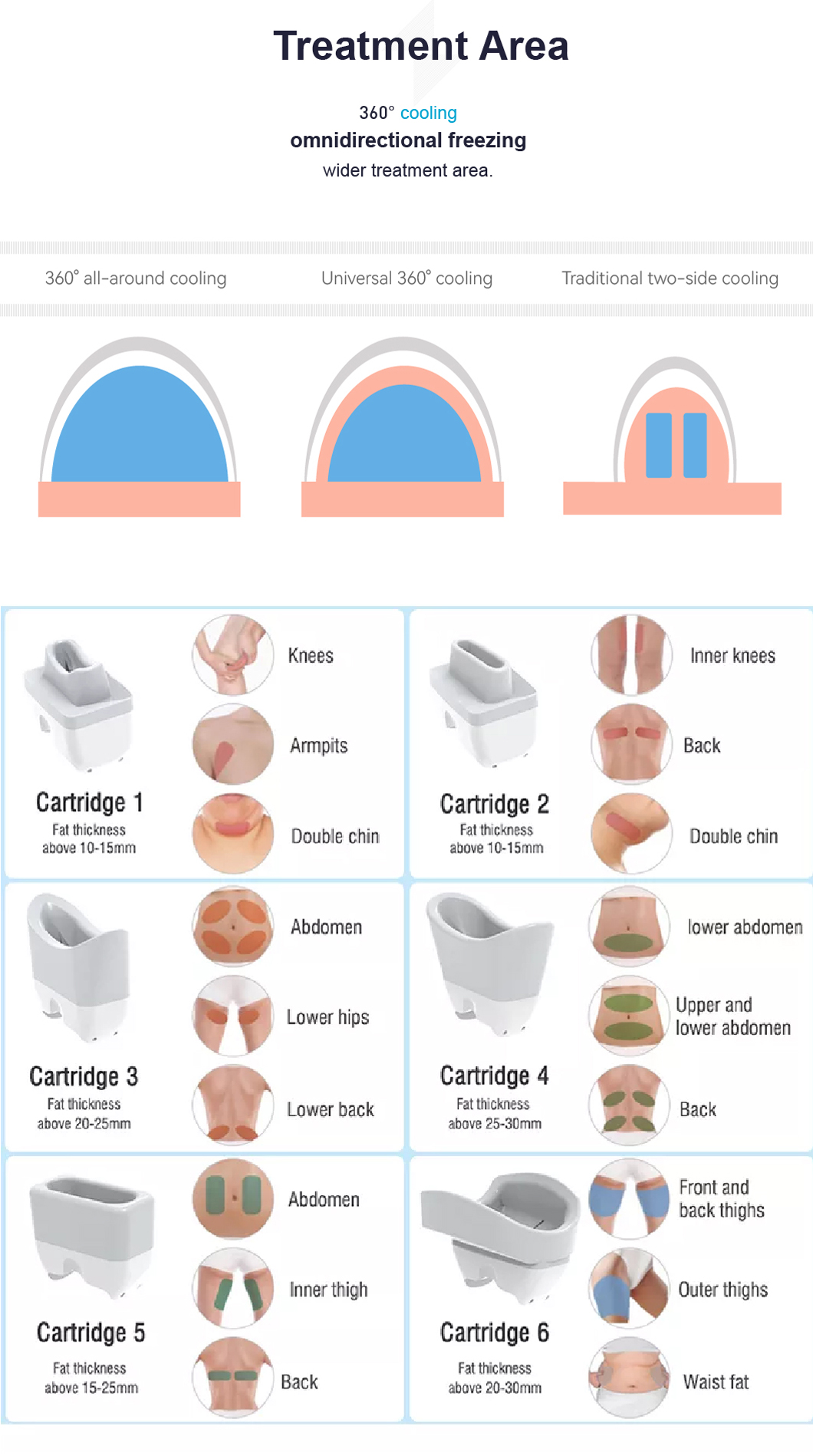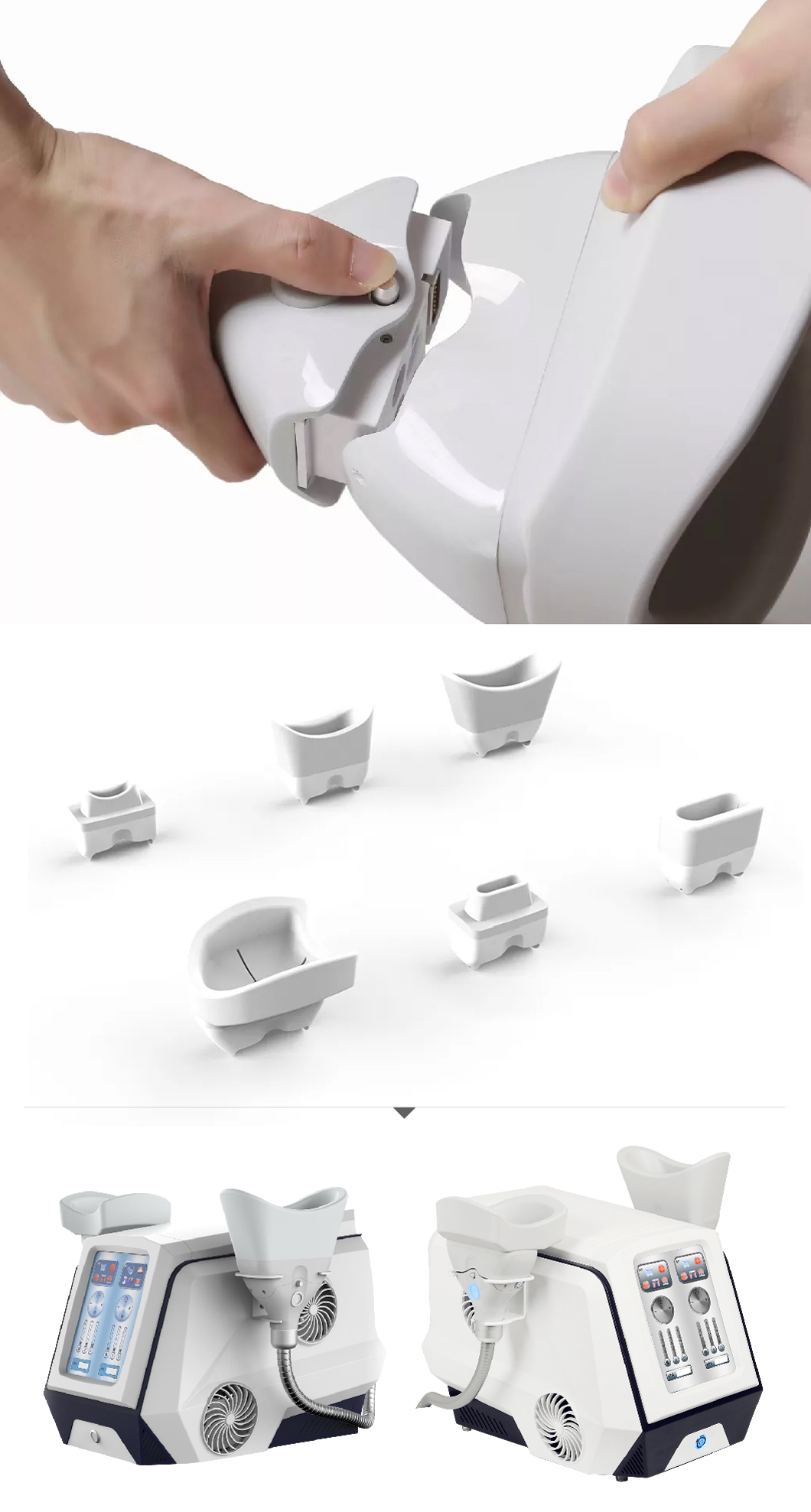 Fat freezing
Weight loss
Body slimming and shaping
Cellulite removal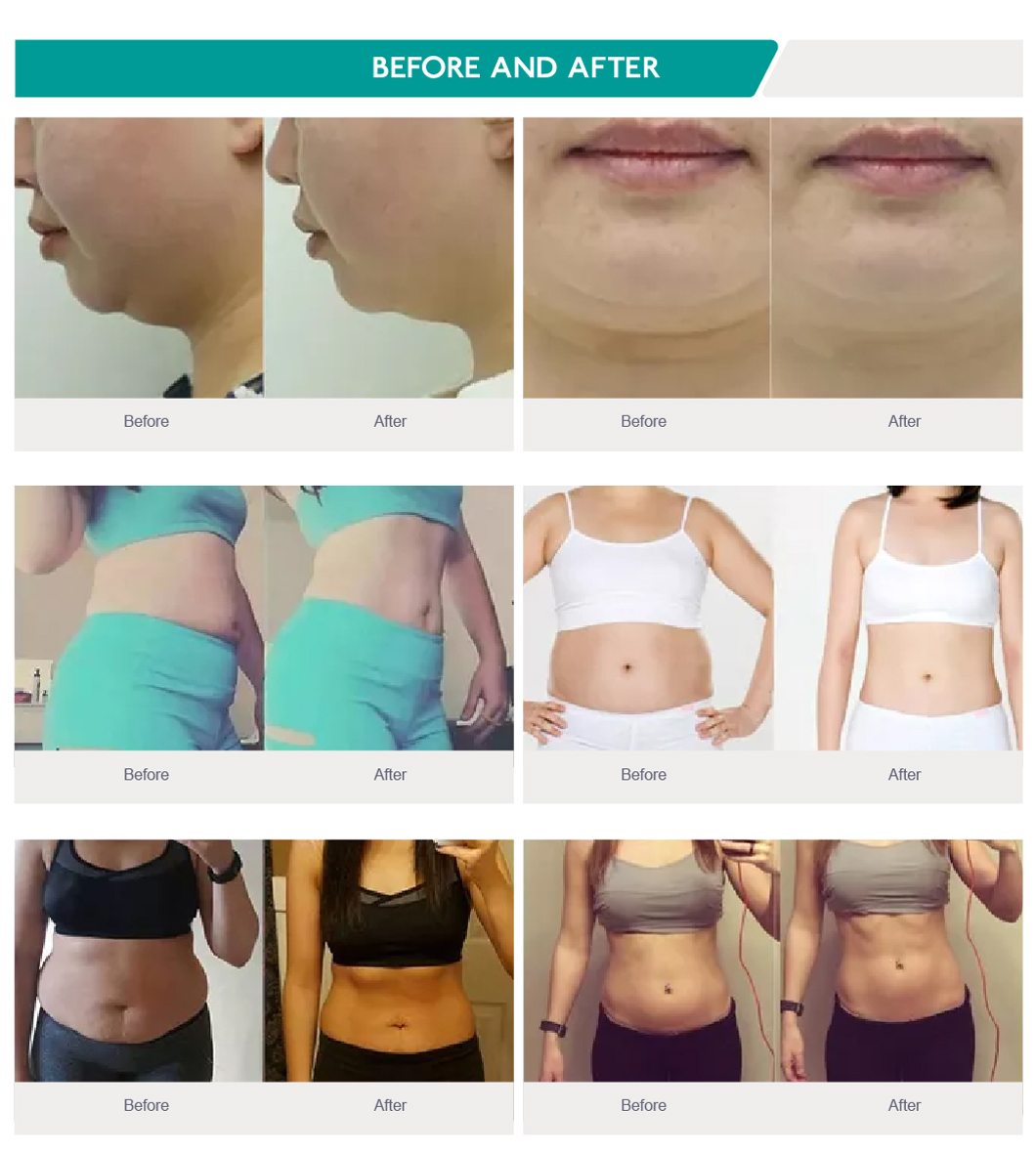 Cryolipo,commonly referred to as fat freezing, is a nonsurgical fat reduction procedure that uses cold temperature to reduce fat deposits in certain areas of the body. The procedure is designed to reduce localized fat deposits or bulges that do not respond to diet and exercise.but the effect takes several months to be seen.in general 4 months.this technology is based on the finding that fat cells are more susceptible to damage from cold temperatures than other cells, such as skin cells. The cold temperature injures the fat cells. The injury triggers an inflammatory response by the body, which results in the death of the fat cells. Macrophages, a type of white blood cells and part of the body's immune system, is "called to the injury location," to rid the dead fat cells and debris from the body.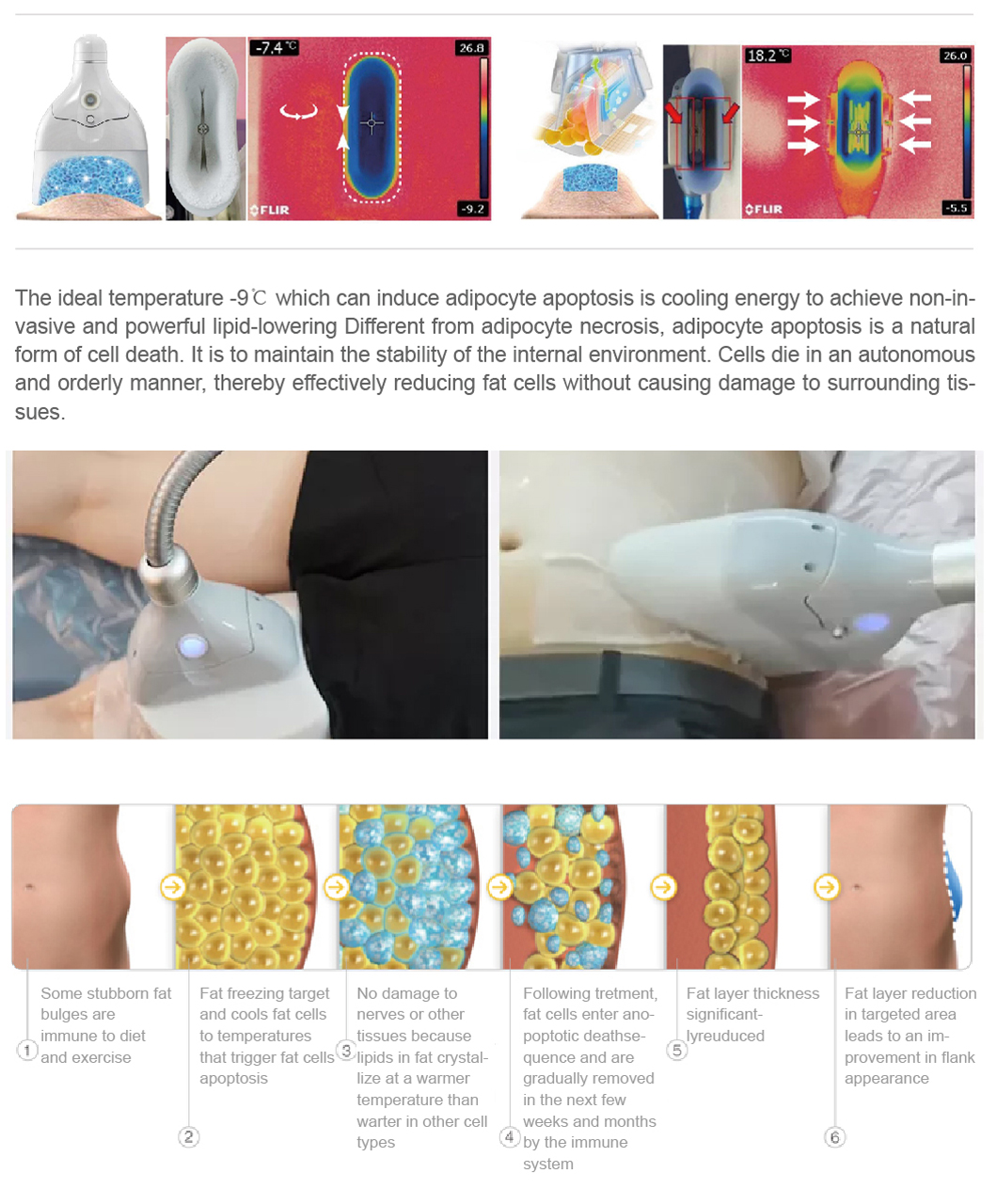 ---
Previous:
6 In 1 RF Radio Frequency Slimming Fat Vacuum Roller Weight Loss Device Manufacturer China
---