Very Effective Spider Vein Vascular Removal Laser 980nm Treatment Machine
Product Detail
Product Tags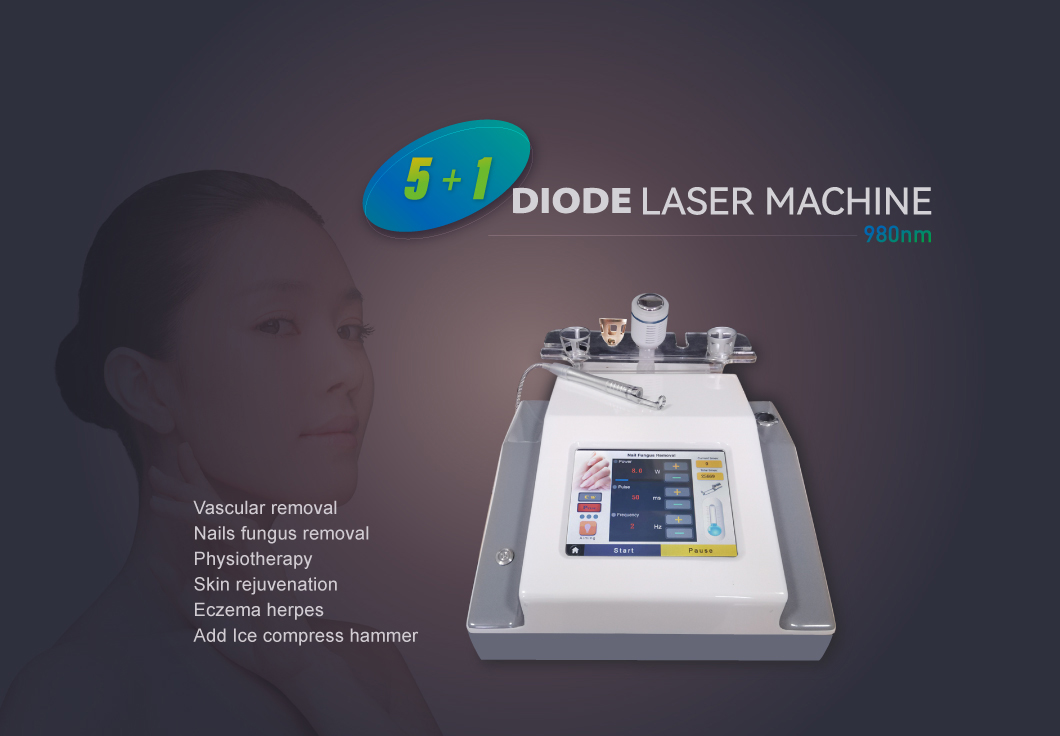 | | |
| --- | --- |
| Input voltage | 220V-50HZ/110V-60HZ 5A |
| power | 30W |
| wavelength | 980nm |
| frequency | 1-5hz |
| pulse width | 1-200ms |
| laser power | 30w |
| Output mode | fiber |
| TFT touch screen | 8 Inch |
| Dimensions | 40*32*32cm |
| gross weight | 9kg |
1.8.4inch color touch screen with pulse , energy and frequency adjust , More convenient and easy operation .
2.The screen can add many languages and screen logo.
3.Treatment tip diameter is only 0.01mm, so which will not damage the epidermis.
4.One handle with 5 spot sizes (0.2mm, 0.5mm, 1mm, 2mm and 3mm) for different vascular removal treatment .
5.The high frequency creates high energy density, which could coagulate target tissue immediately, and these target tissues would be sloughed off within one week.
6.650nm Aiming beam is used for focus on the blood vessel , accurate treatment and no damage for surrounding parts .
7.USA imported laser with 15W-30W adjusted , the higher the laser power , the stronger the energy .
8.Exclusive temperature control technology to protect the machine normal operation .
9.Best treatment effect : You will see obvious effect only one treatment times .
10.No consumable parts, the machine can work 24 hours a day.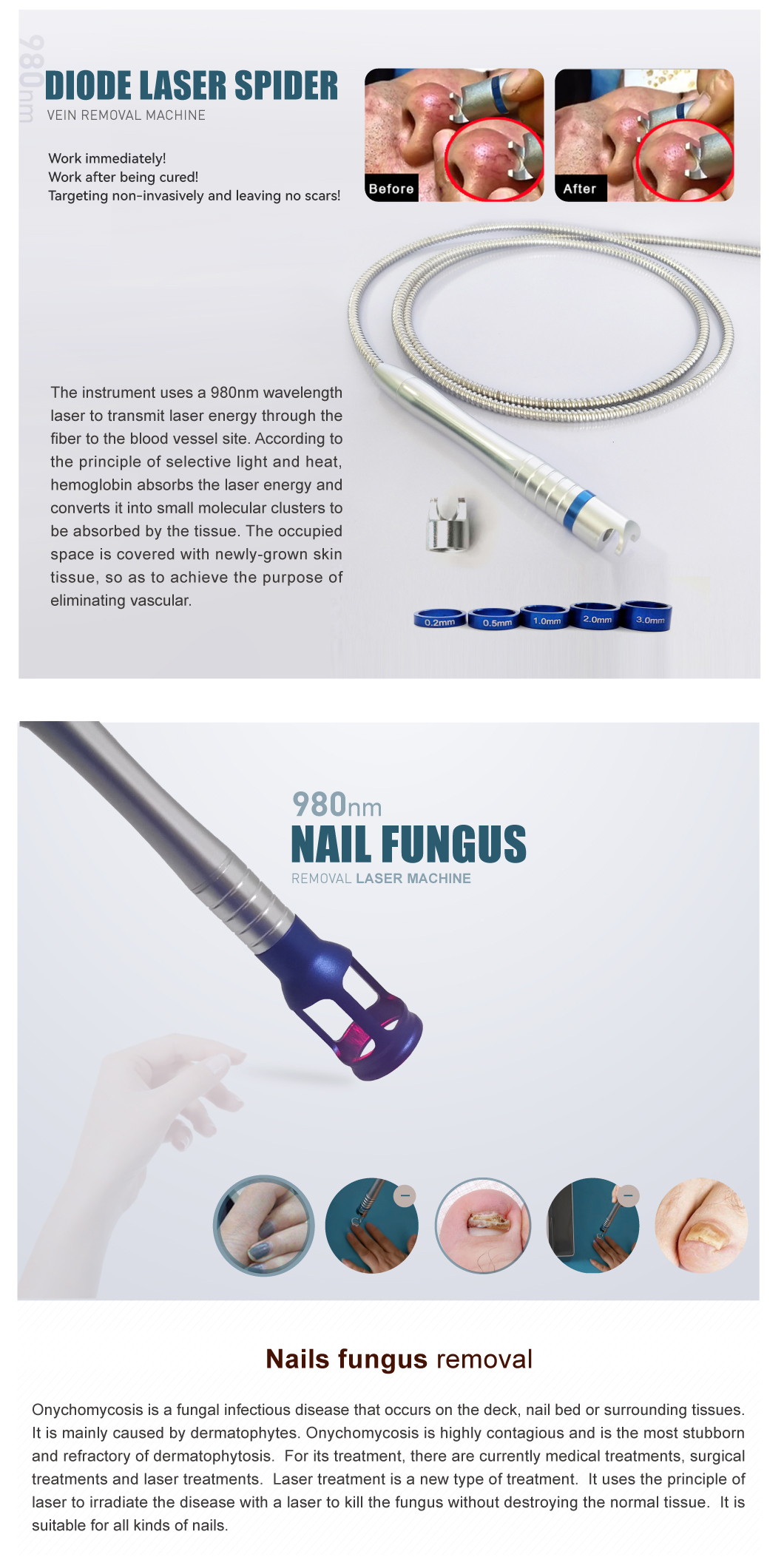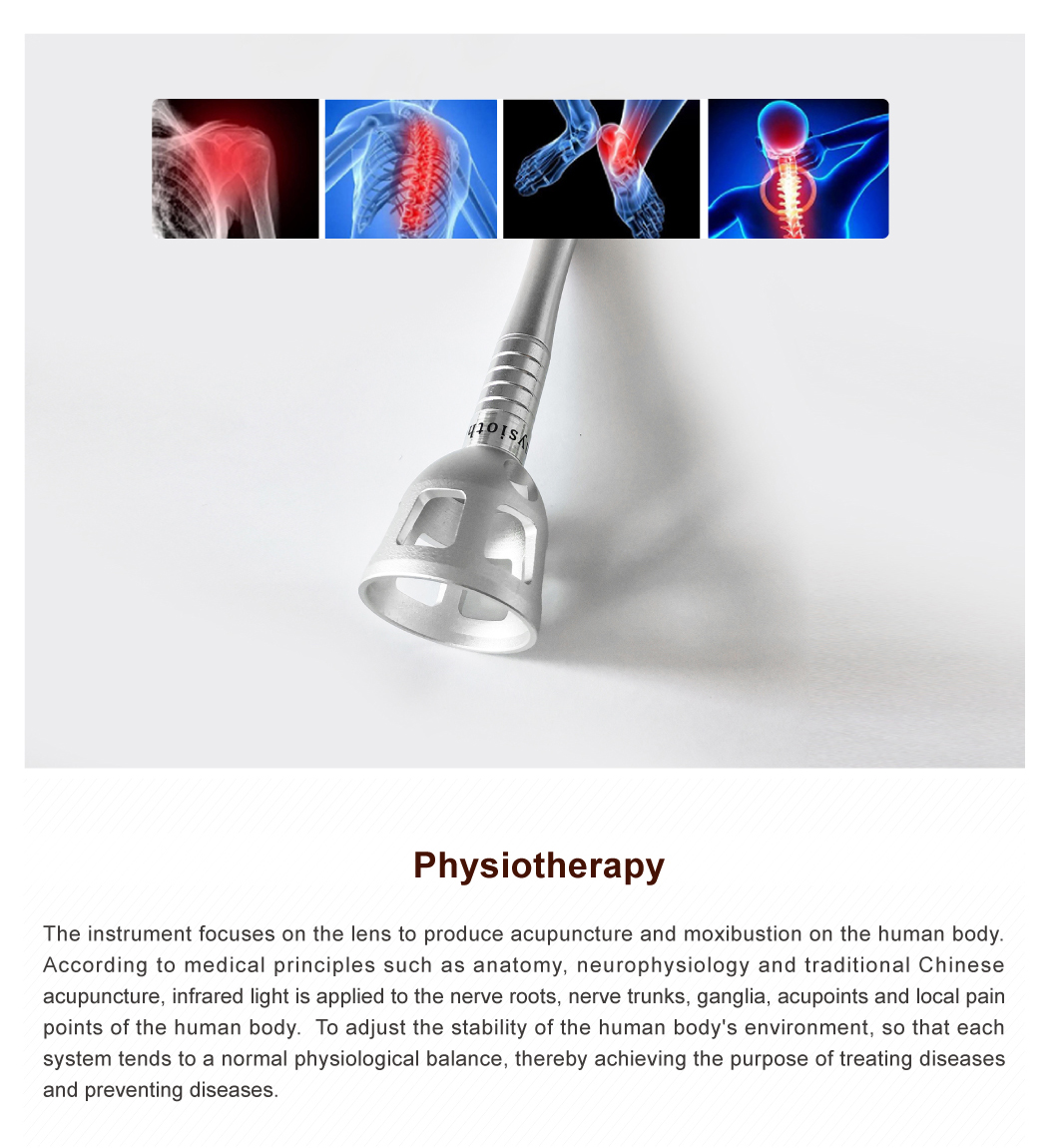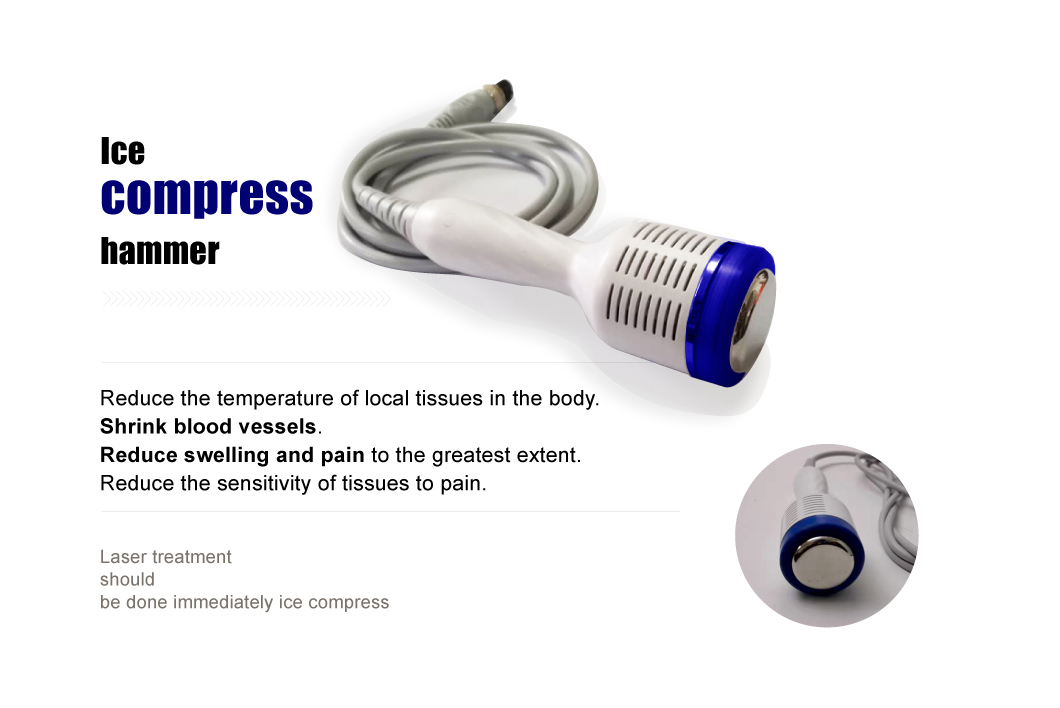 1.Vascular removal: face, arms, legs and the whole body
2. Pigment lesions treatment: speckle, age spots, sunburn, pigmentation
3. Benign proliferation: skin excrescence: Milia, hybrid nevus, intradermal nevus, flat wart, fat granule
4. Blood Clots
5. Leg Ulcers
6. Lymphedema
7. Blood Spider clearance
8. Vascular clearance , Vascular lesions
9. Acne treatment
10.Nails fungus removal
11.Physiotherapy
12.Skin Rejuvenation
13.Cold Hammer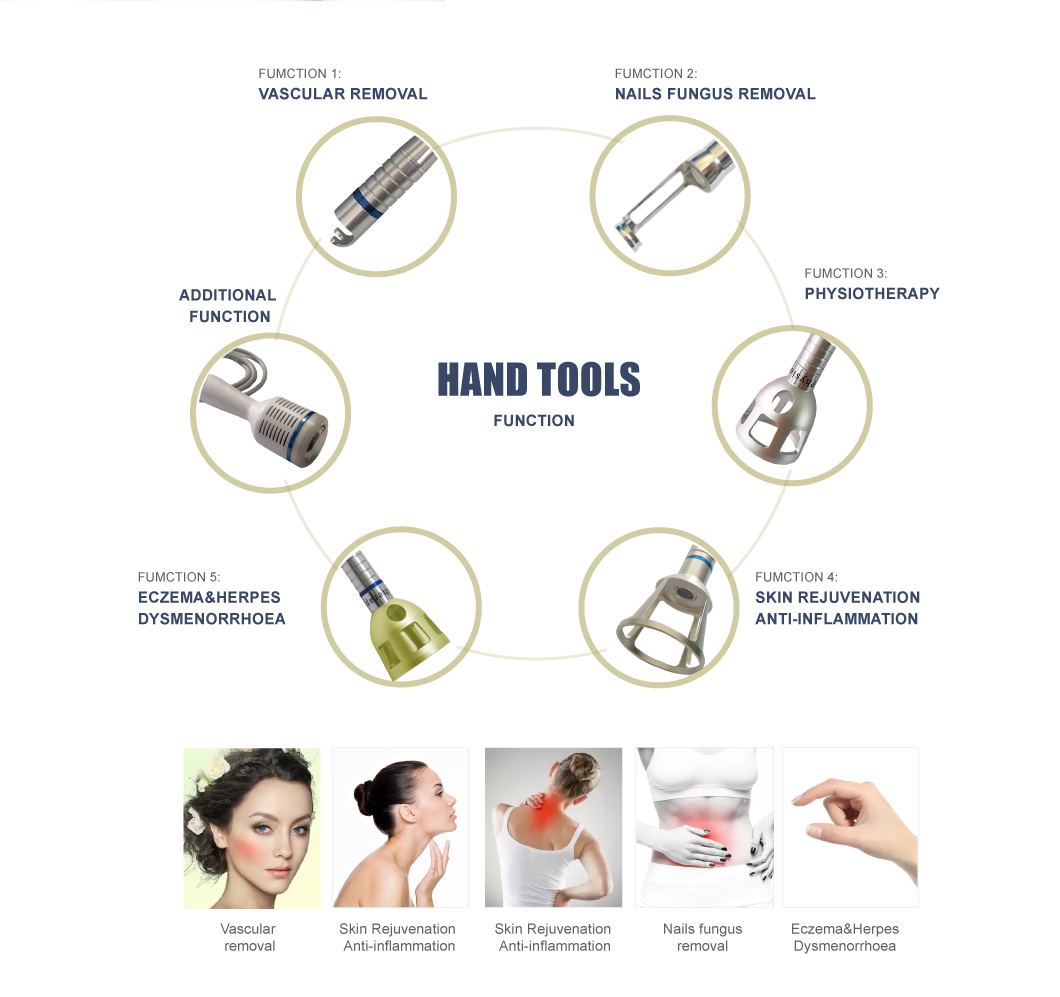 1.940nm laser is the optimum absorption spectrum of Porphyrin vascular cells. Vascular cells absorb the high-energy laser of 940nm wavelength, solidification occurs, and finally dissipated.
2. To overcome the traditional laser treatment redness large area of burning the skin, professional design hand-piece, enabling the 940nm laser beam is focused onto a 0.2-0.5mm diameter range, in order to enable more focused energy to reach the target tissue, while avoiding burn the surrounding skin tissue.
3. Laser can stimulate the dermal collagen growth while vascular treatment, increase epidermal thickness and density, so that the small blood vessels are no longer exposed, at the same time, the skin's elasticity and resistance is also significantly enhanced.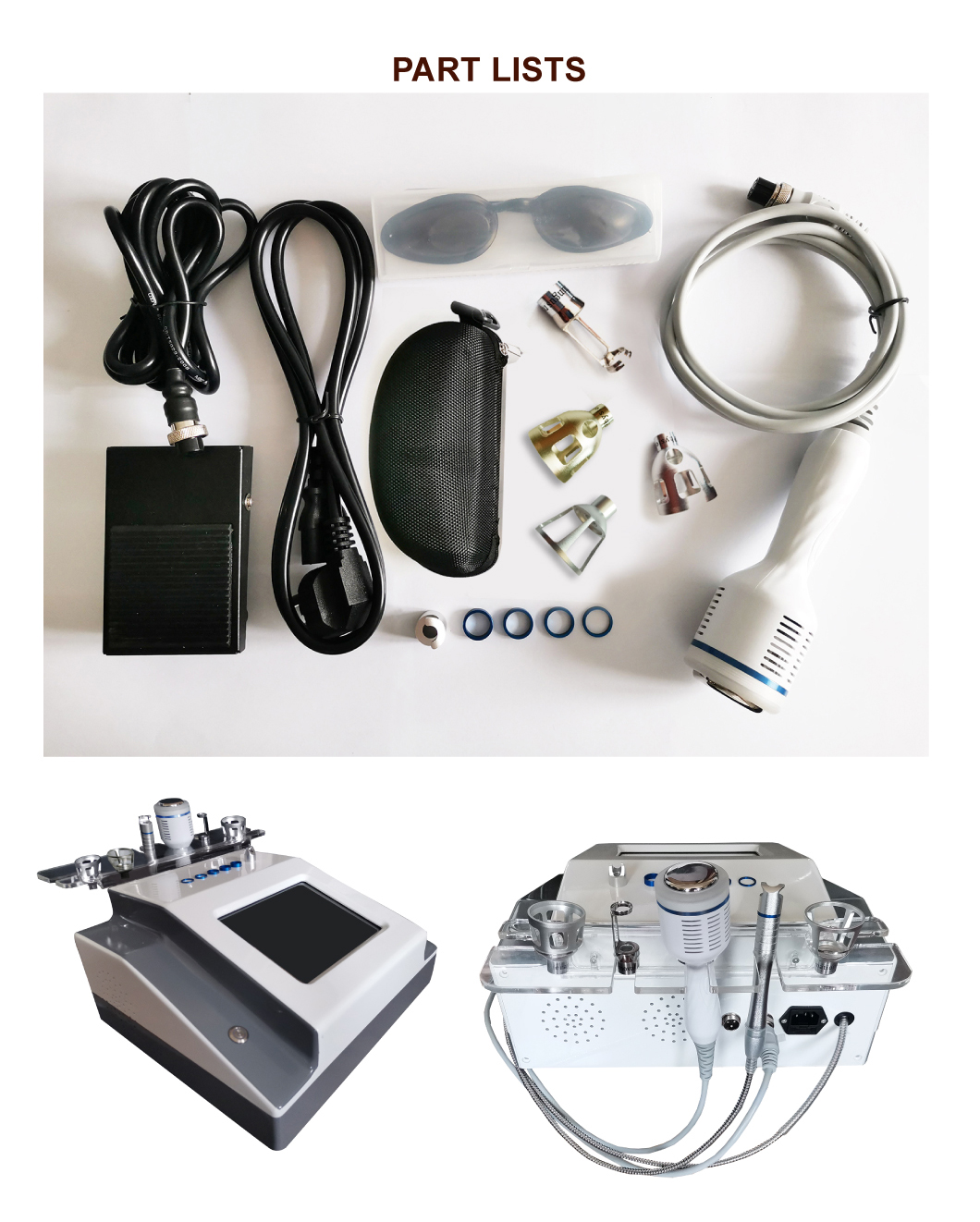 ---
---