Diode Ice Laser Hair Removal Machine Manufacturer Dark Skin Before And After 808 Price
Product Detail
Product Tags
| | |
| --- | --- |
| Wavelength | 808nm/755nm+808nm+1064nm |
| Laser Output | 500W / 600W / 800W / 1000W /1200W / 1600W / 2400W |
| Frequency | 1-10Hz |
| Spot Size | 15*25mm / 15*35mm |
| Pulse Duration | 1-400ms |
| Energy | 1-240J |
| Cooling System | Japan TEC cooling system |
| Sapphire contact cooling | -5-0℃ |
| Operate Interface | 15.6 inch color touch android screen |
| Gross weight | 90kg |
| Size | 65*65*125cm |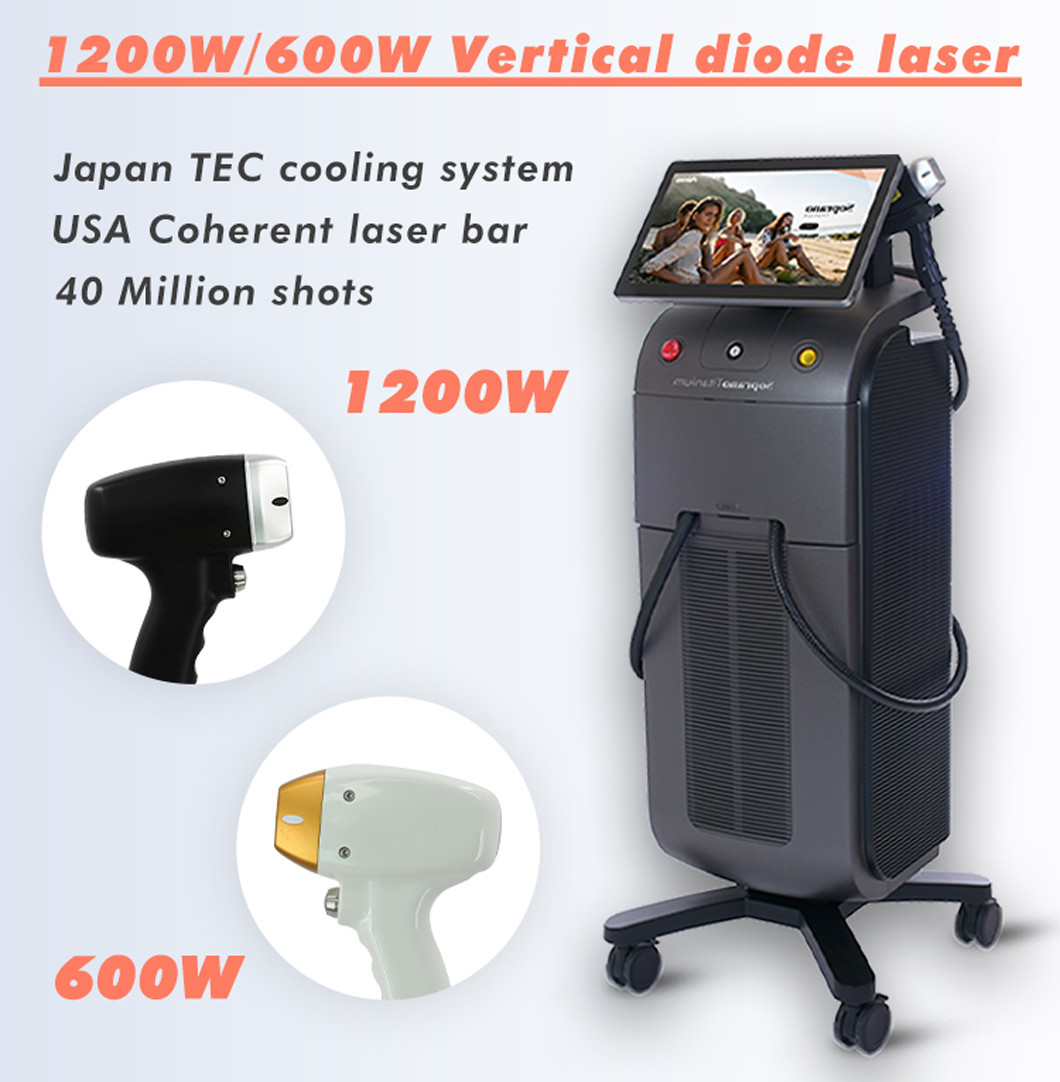 1. exclusive and smart Machine design
2. 95% spare parts of handpiece are origin imported from USA and Japan, assure long use lifetime and best results .
3. best cooling system--- the sapphire crystal cools down -5~0°C, patient will feel comfortable and painless during the whole treatment.
4. simple ,friendly and intelligent treatment menu, and auto alarm protection system of water flow, water level and water temperature on menu, avoid any risk at the first time
5. 1:1 USA Coherent laser module ensure stable energy for machine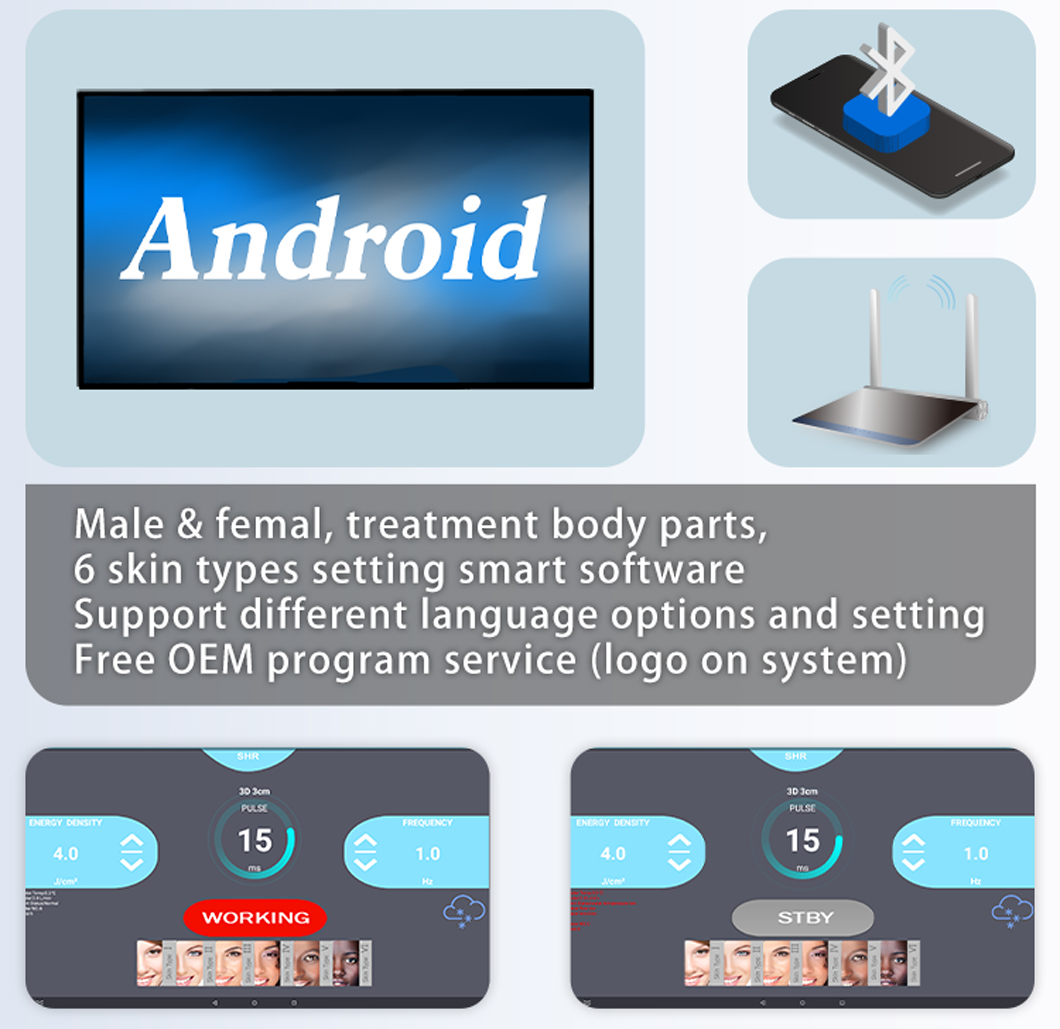 1. 15.6inch Android color touch screen can connect wifi , bluetooth to use , More sensitive , intelligentized and faster in reaction
2. Male & female , Skin tone I-VI , 3 modes (HR , FHR , SR) to choosed , Easy operation
3. Various power laser modules for option (500W 600W 800W 1000W 1200W 2400W or 2400W handle with Vacuum)
4. 808nm or 808nm 755nm 1064nm combined 3 in 1 techonology to choosed
5. USA Coherent laser bar ensure emitting light 40 Million shots , you can use it for very longer time .
6. Super spot size of handpiece (15*25mm , 15*35mm , 25*35mm to choosed) , fast treatment and save more times for patients .
7. Double water filters , only change filters per 6 months and 1 year. And some old filters in some machines need change filter every month . Save much maintainance cost and times for you .
8. New Italy Bluid-o-tech imported water pump replaced Chinese pump with better cooling system and more quiet duirng treatment .
9. Those obvious difference will be found when your customers compare with some machines with Chinese water pump .
10. Japan TDK Six way power supply replaced four way power supply, much higher and stable output .
11. TEC cooling system , can control water temperature by yourself to keep 808 diode laser machine running continuously within 24 hours even in Summer 7. Same function as your A/C in your house .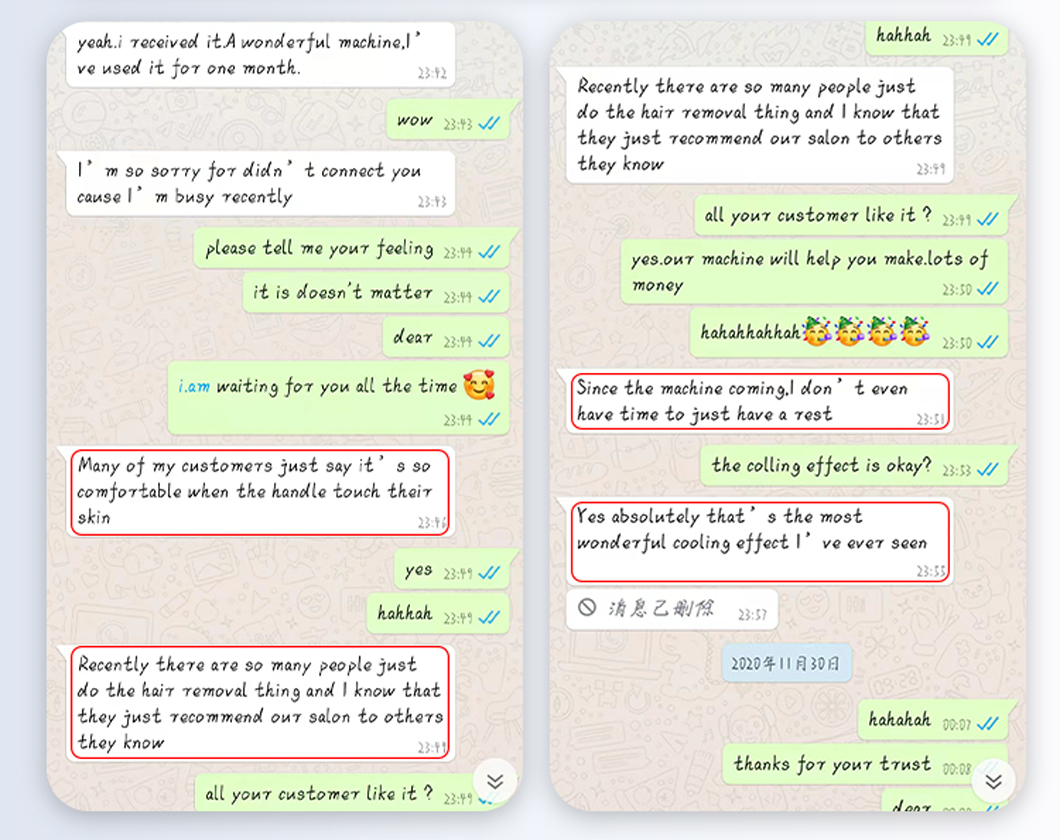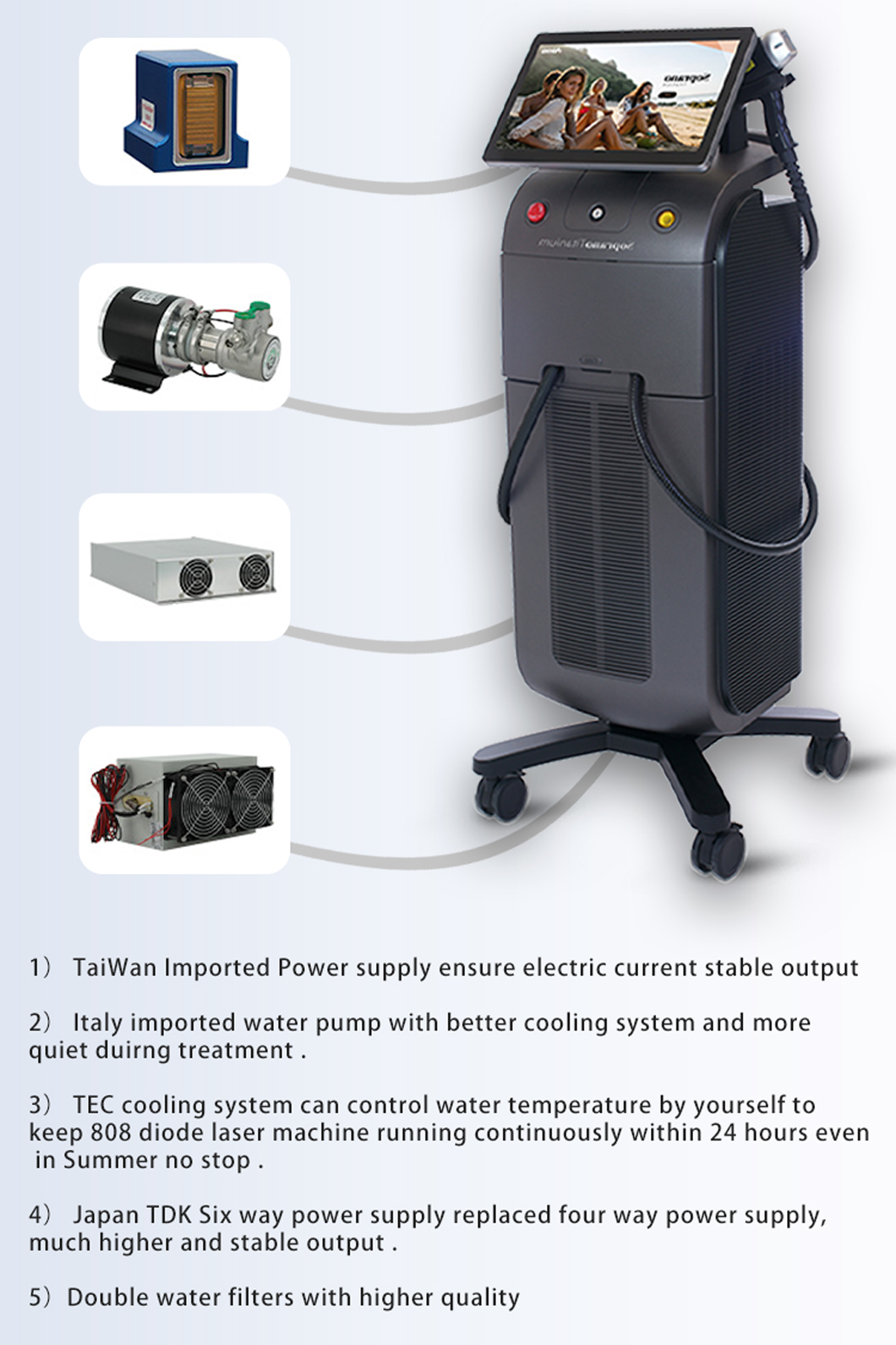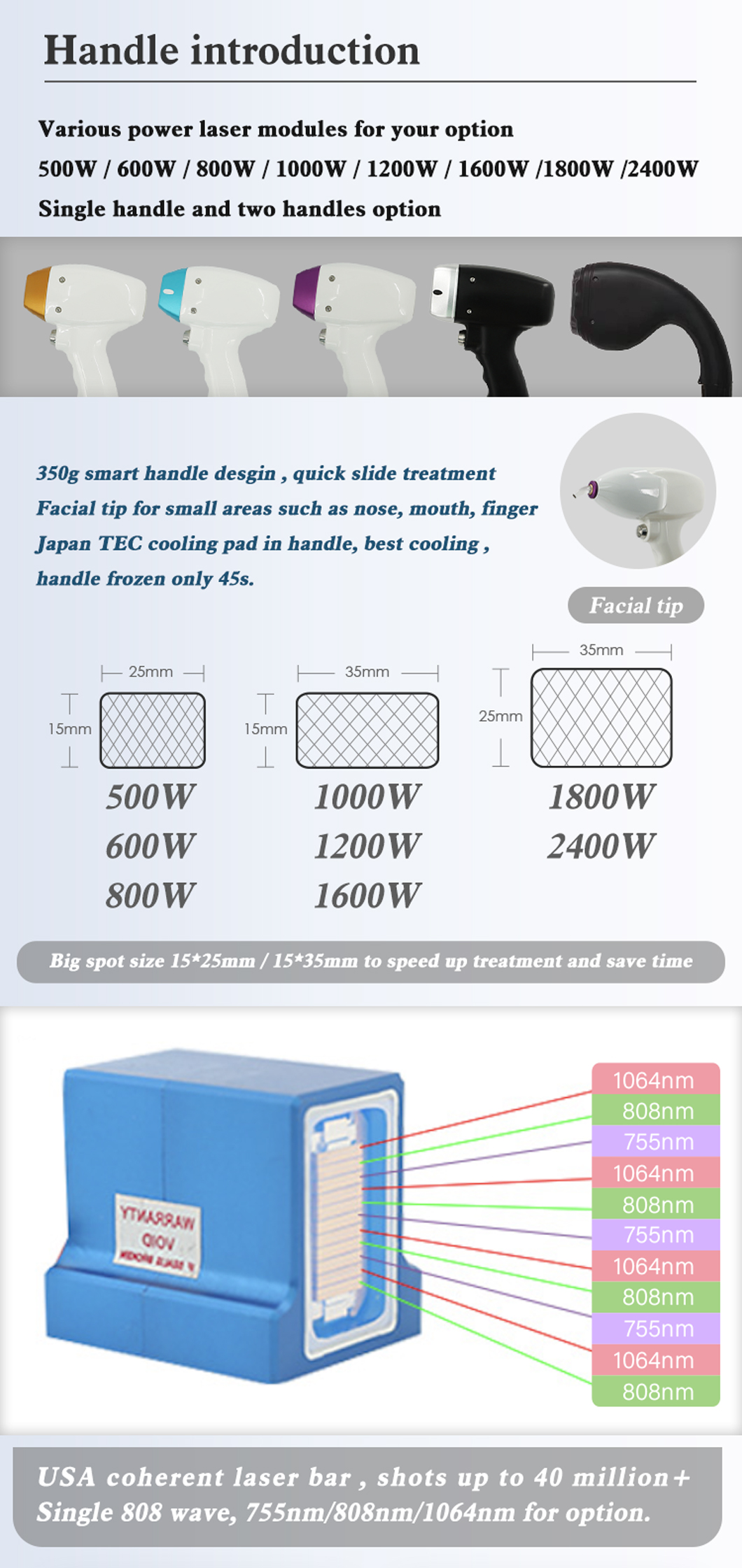 Cosmedplus diode laser technology have been proven to be effective in various clinical studies and peer review articles. The cosmedplus diode laser technology safely uses high-power diode technology which delivers superior performance.
Diode laser hair removal can be permanent following a course of treatment customized to your needs and hair type. Since not all hair is in a growth phase at the same time, it may be necessary to revisit certain treatment areas to permanently remove hair.
Once hair has been completely removed from areas of the body, it will only grow back under very rare circumstances such as a significant hormonal change.
About the machine treatment times ,you can contact the Cosmedplus' team , they will explain the machine treatment and how many treatments patients will be needed.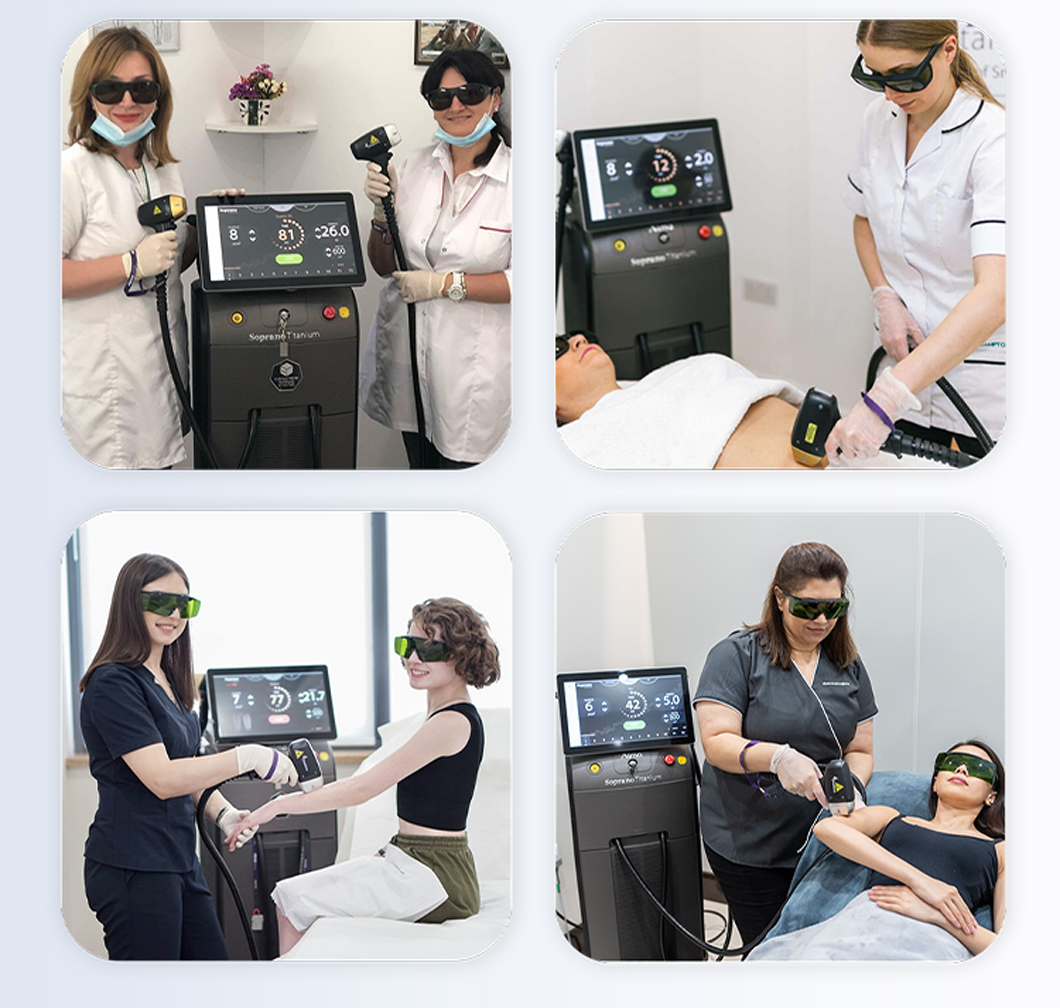 808nm diode laser machine is particularly effective to hair follicle melanocytes without injury surrounding tissue.The laser light can be absorbed by hair shaft and hair follicles in the melanin, and converted into heat, thus increasing the hair follicle temperature. When the temperature raises high enough to irreversibly damage the hair follicle structure, which disappear after a period of natural physiological processes of hair follicles and thus achieve the purpose of permanent hair removal.
Permanent hair removal
Skin rejuvenation
Skin care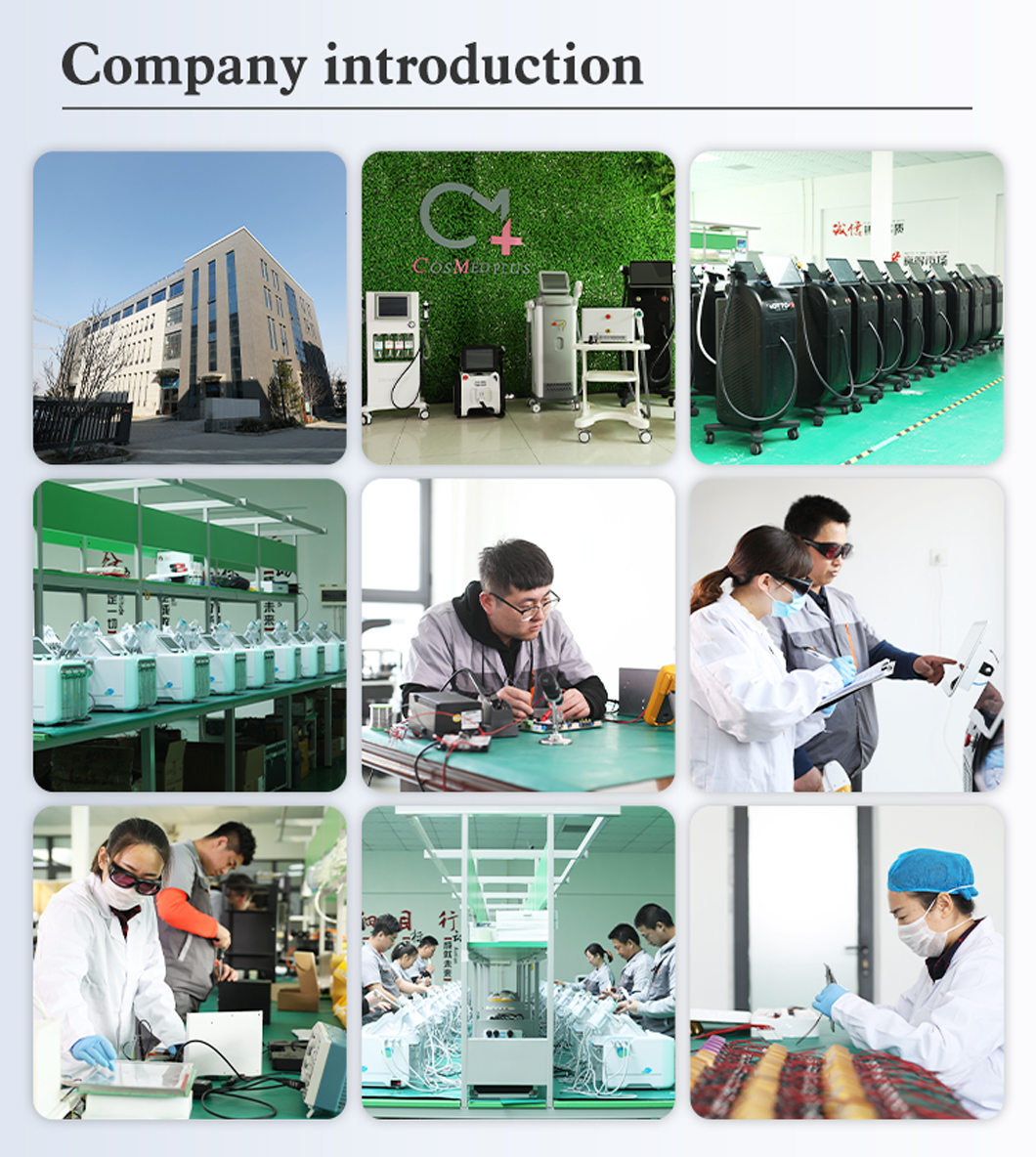 ---
---