Body Weight Loss Slimming Muscle Stimulator EMS Body Sculpt Machine
Product Detail
Product Tags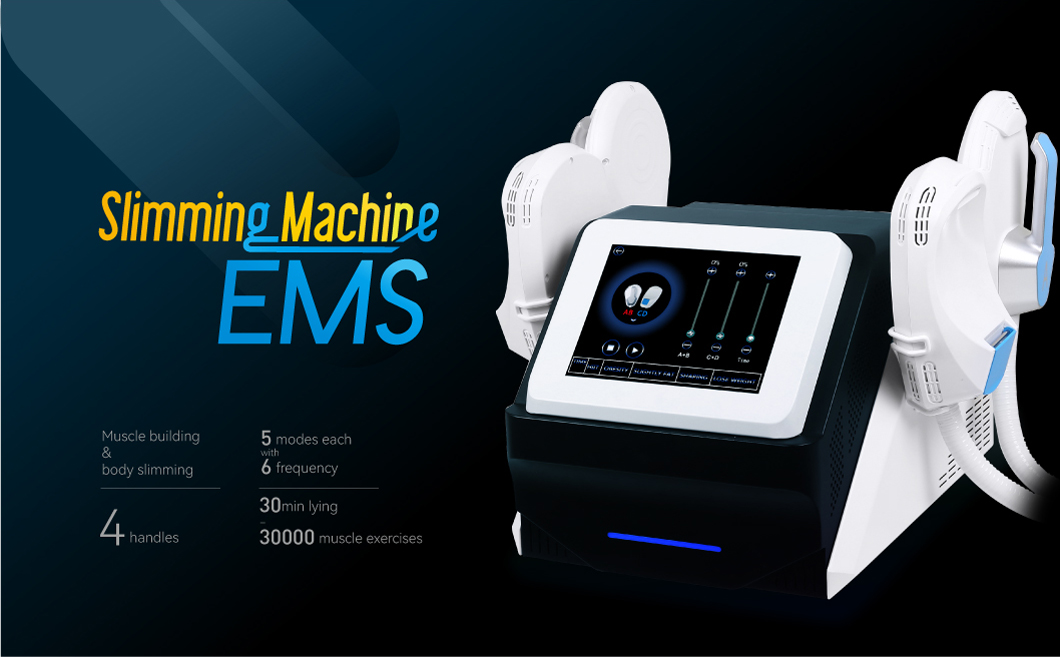 | | |
| --- | --- |
| Technology | High-Intensity Focused Electromagnetic |
| Voltage | 110V~220V, 50~60Hz |
| Power | 5000W |
| Big handles | 2pcs (For abdomen, body) |
| Small handles | 2pcs (For arms, legs) Optional |
| Pelvic floor seat | Optional |
| Output intensity | 13 Tesla |
| Pulse | 300us |
| Muscle contraction (30 min) | >36,000 times |
| Cooling system | Air cooling |
1.4 applicators can work together or seperately . it can make treatment for two patients at the same time , suitable for men and women . For salon or clinic or spa , it can treat more customers and save more times .
2.Safe : it is non-invasive technology , more safe treatment , no downtime
3.No knife, no injection, no medicine, no exercise, no diet, Just Lying down can burn fat and build muscle, and reshape the beauty of lines.
4.Simple operation : only put the applicator on the treatment areas , then use bandage fixed on the applicators , then operate the machine . no need the beautician operation machine . Even though you are at home , you can make the treatment . It is more convenient .
5.Application more wide , it can be used for home , spa , salon , fitness center and so on .
6.There are sufficient experimental studies to prove that the treatment effect is remarkable. It only takes 4 treatments within two weeks, and every half an hour, you can see the effect of reshaping the lines in the treatment site.
7.For salon , spa or clinic , because of machine simple operation , no need the labor . machine can make treatment for more customers , but no need labor , the labor force was liverated . it can earn more money and save labor cost .
8.Zero consumables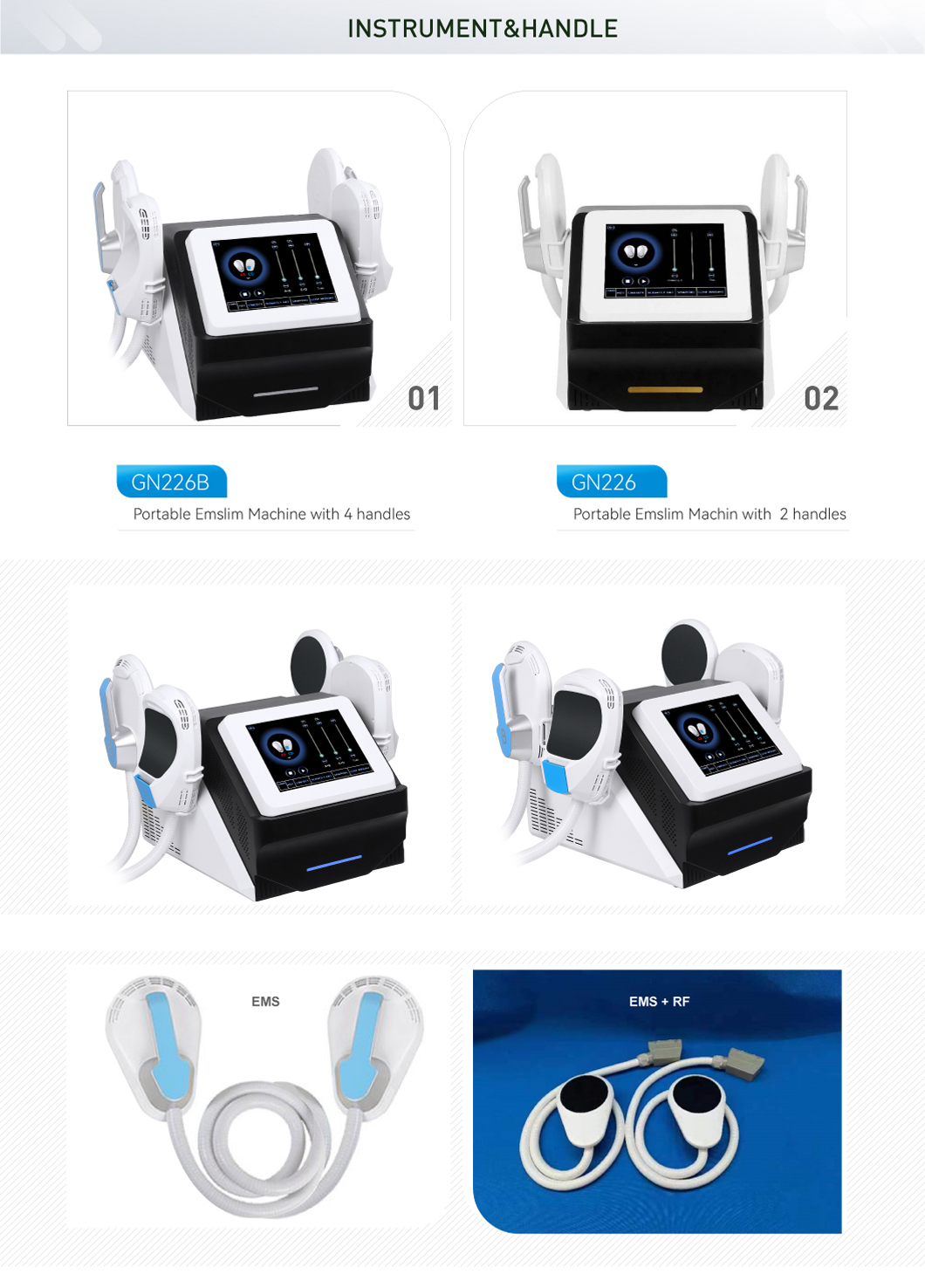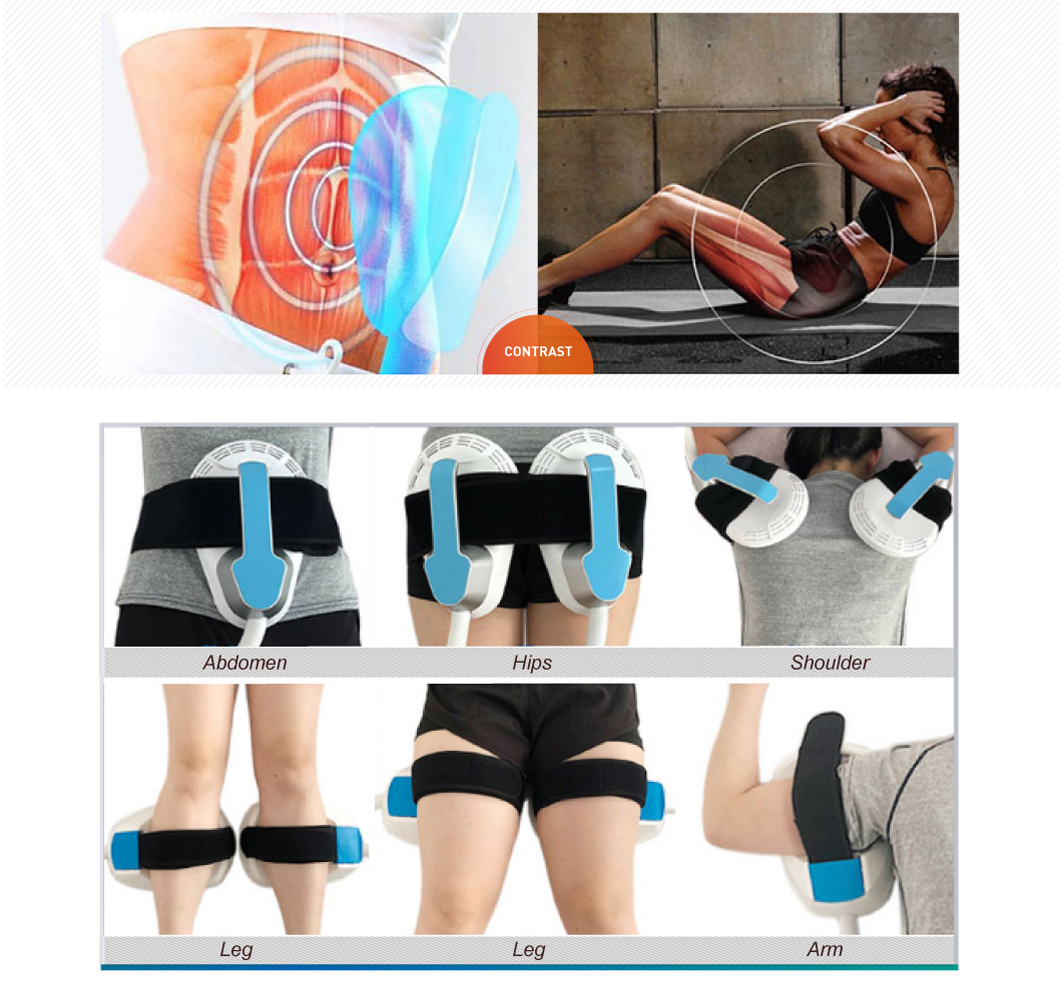 EMSlim is based on high-intensity focused electromagnetic energy. A single EMSLIM session causes thousands of powerful muscle contractions which are extremely important in improving the tone and strength of your muscles.
Reduce fat
Tighten skin
Tone muscles
Firm abs
Lift buttocks
Slim arms & legs
Prevent aging
Prevent disease Improve memory
Promote blood circulation
Postpartum body reshaping & care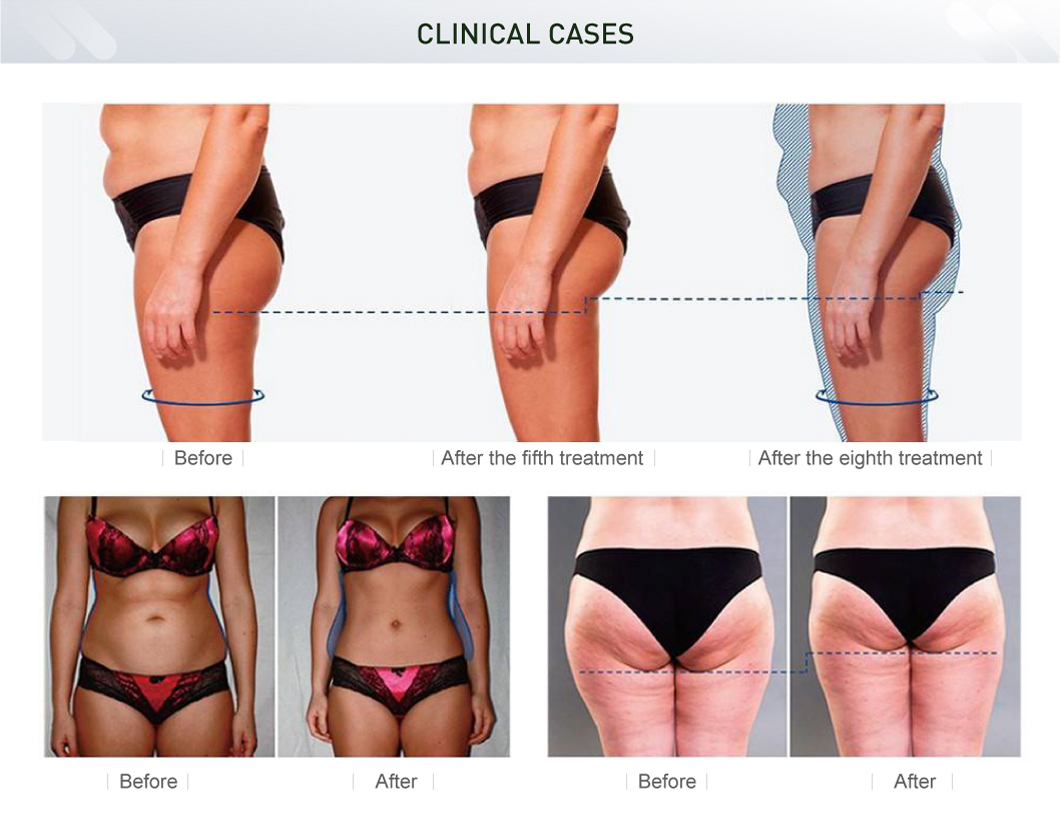 EMS +RF: designed for aesthetic purpose, having 4 handles with higher intensity. It's cutting-edge technology in non-invasive body contouring, as it not only BURNS FAT, but also BUILDS MUSCLE.
EMS: Heat uniformly for the treatment area, so that the subcutaneous fat quickly reaches the treatment temperature, achieving the dual effects of firming and dissolving fat.
1. Builds muscle & Burns fat Together
2. Non-invasive buttock lifting procedure
3. Suitable for everyone -No anaesthesia - No surgery
4. Only a 30 minute walk in walk out procedure 5. Only 4 session needed 2-3 days apart
6. Feels like an intensive workout
7. Safe with No downtime
8. Instant results but gets better after two to four weeks
9. 16% average increase in muscle mass
10. 19% on average fat reduction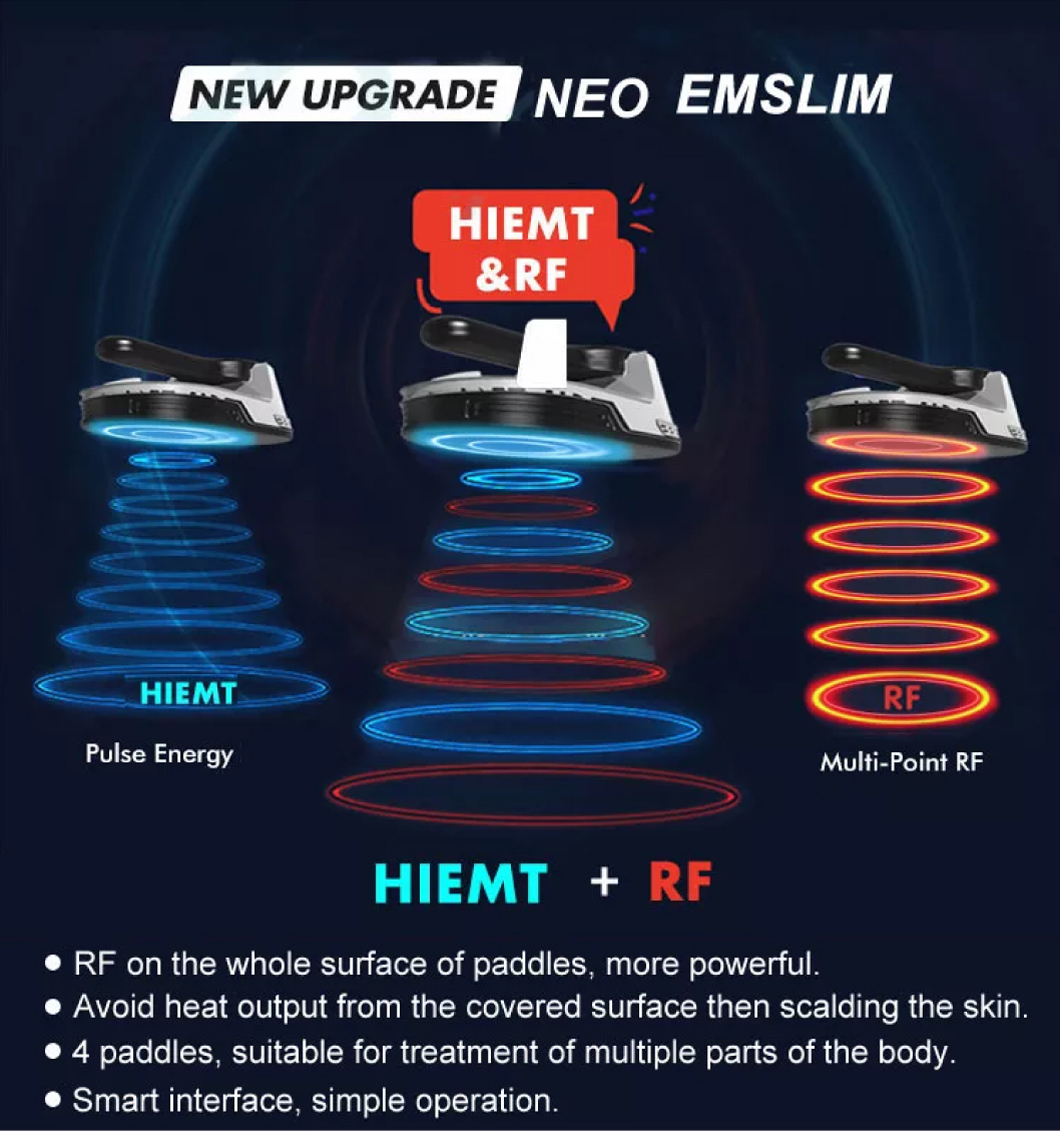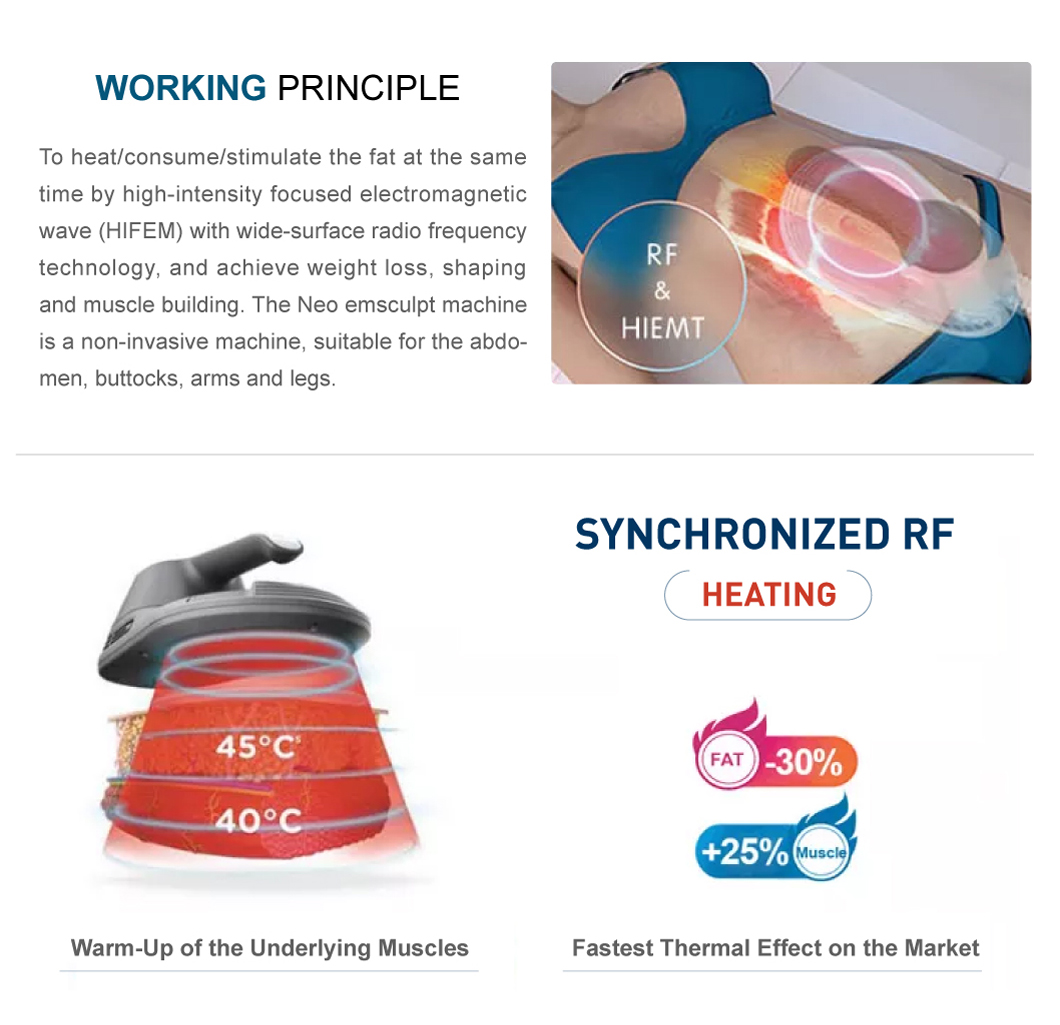 ---
Next:
---