Buy Best Comfortable Painless 808nm 3 Wavelength 810 Diode Laser Hair Removal Machine
Product Detail
Product Tags
| | |
| --- | --- |
| Wavelength | 808nm/755nm+808nm+1064nm |
| Laser Output | 500W / 600W / 800W / 1000W /1200W / 1600W / 2400W |
| Frequency | 1-10Hz |
| Spot Size | 15*25mm / 15*35mm |
| Pulse Duration | 1-400ms |
| Energy | 1-240J |
| Cooling System | Japan TEC cooling system |
| Sapphire contact cooling | -5-0℃ |
| Operate Interface | 15.6 inch color touch android screen |
| Gross weight | 90kg |
| Size | 65*65*125cm |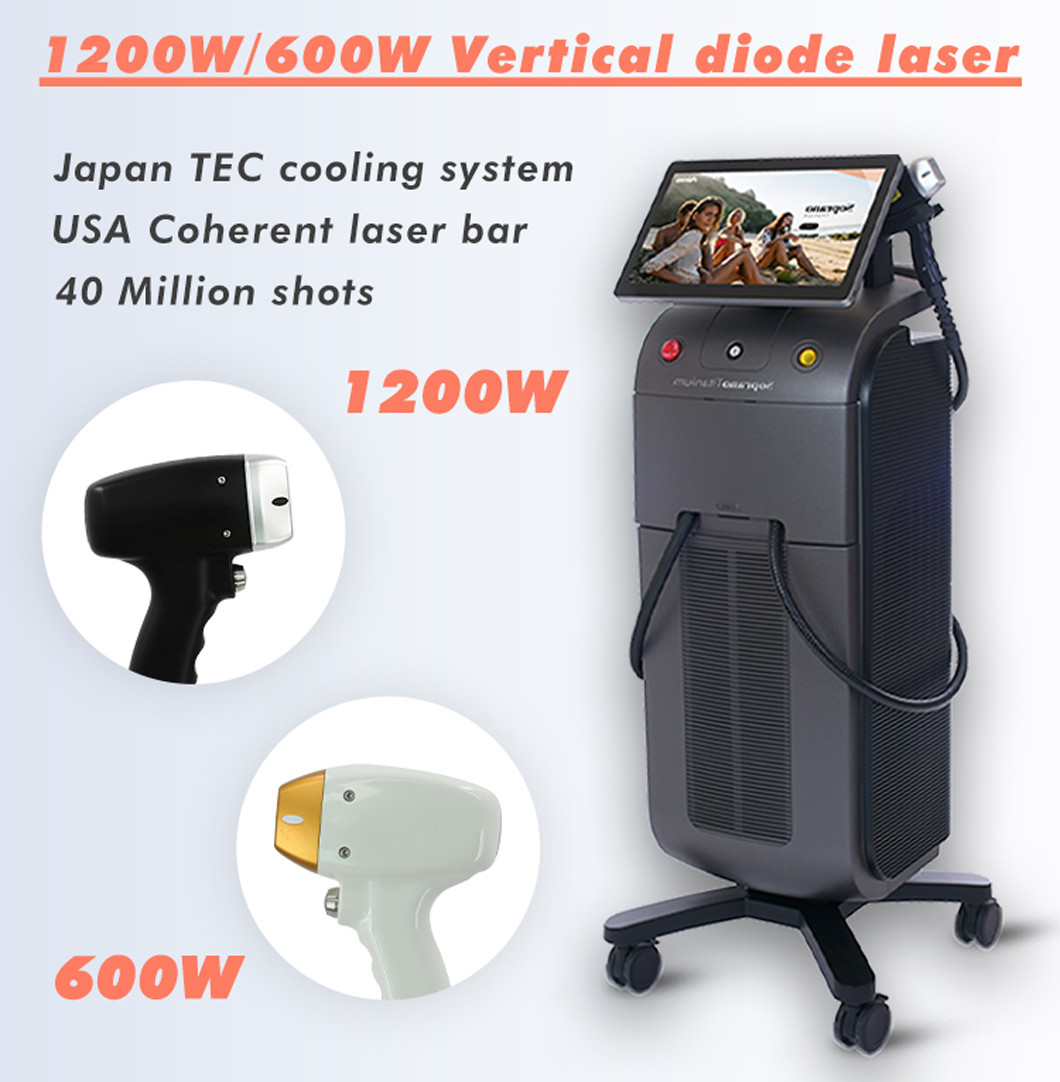 1) High energy, no pigmentation, excellent treatment result can be expected at the first treatment and suitable to all types of hair.
2) Long laser width, Effective for the hair follicles produce heat accumulation, Permanent hair removal.
3) Safety, Almost no skin scattering, no harm to the skin and sweat glands, no scar, no any side-effect
4) Skin-Touching cooling system can make momentary epidermal anesthesia, no any painless during
5) Best thermostatic water cycle system guarantee semiconductor pump can't burn cavities due to overheating.
6) Self-checking and auto-protection mechanism to ensure the stability .
7) Strong Sapphire touch cooling system can make momentary epidermal anesthesia, no any painless during
8) Quick: Squared big spot size could prompt the treatment speed, treatment speed and efficiency.
9) The power module design is suitable for import and export business.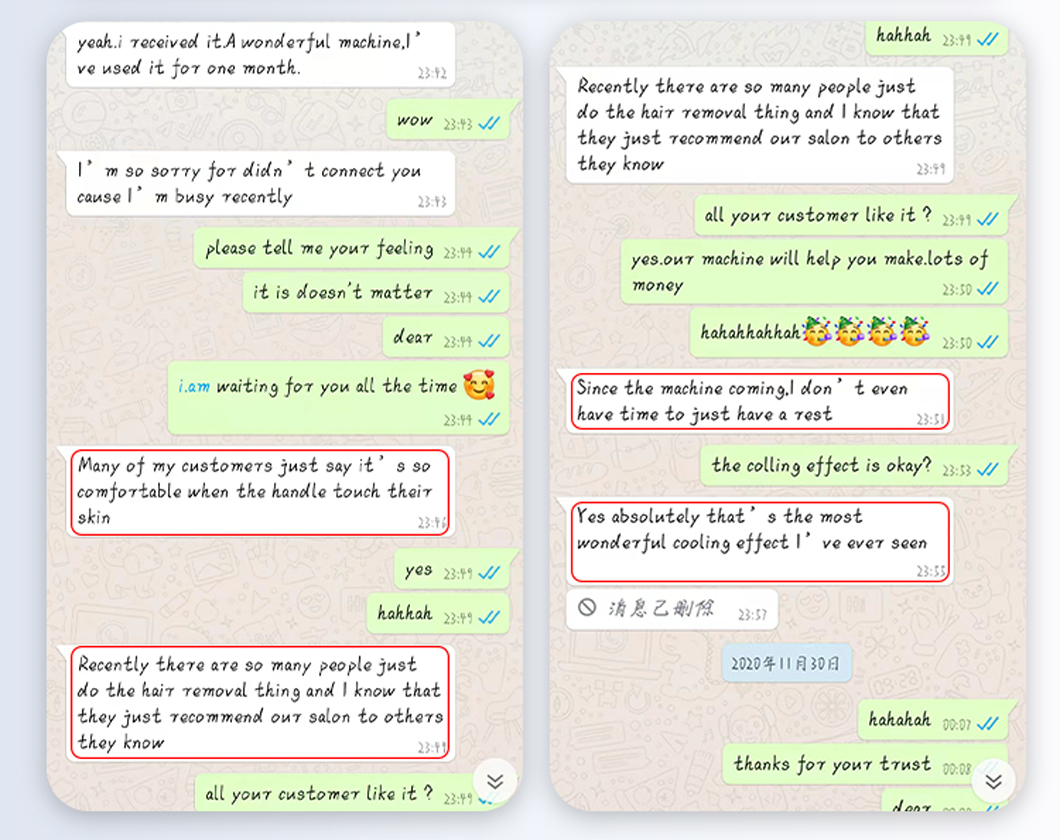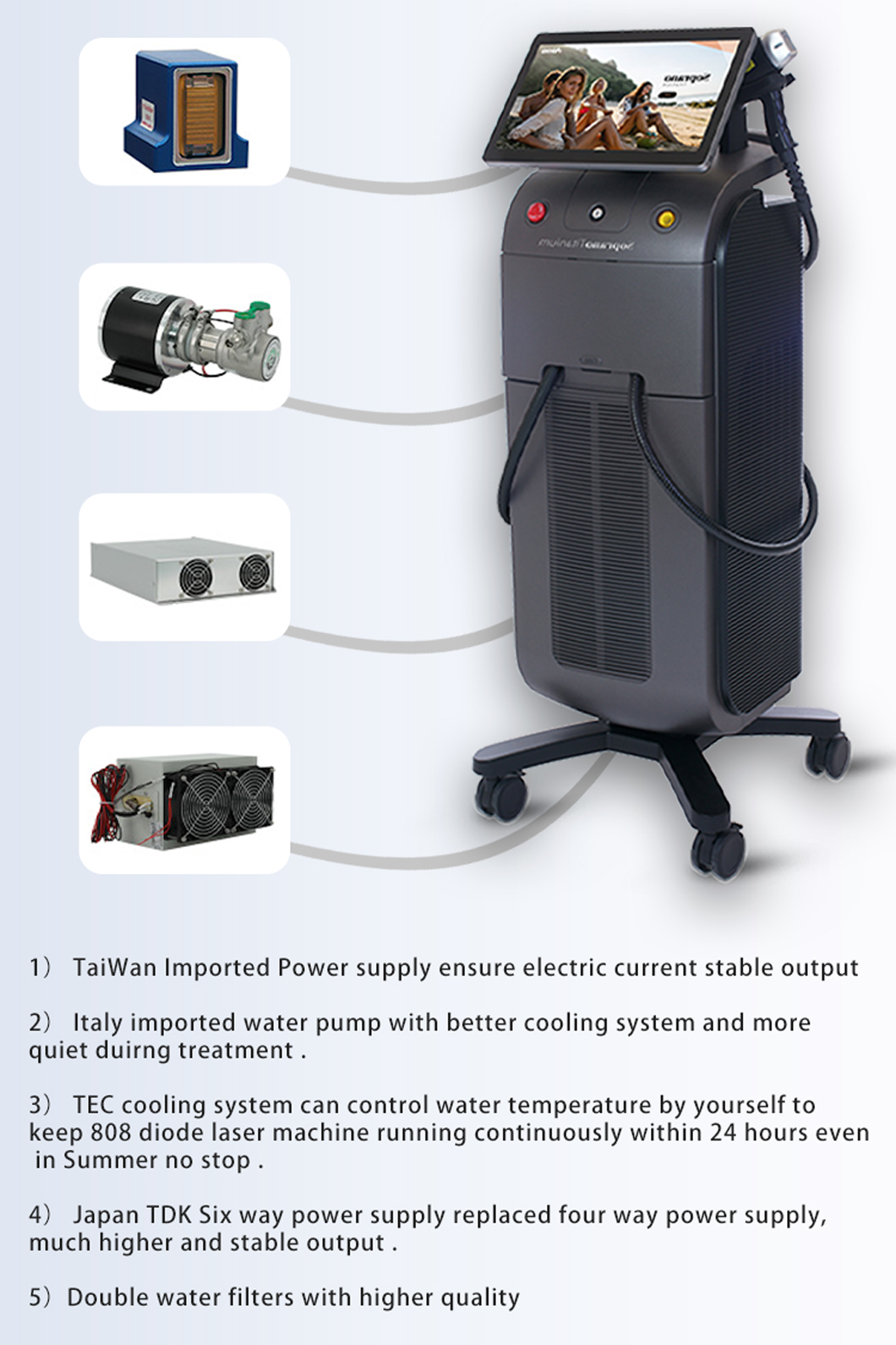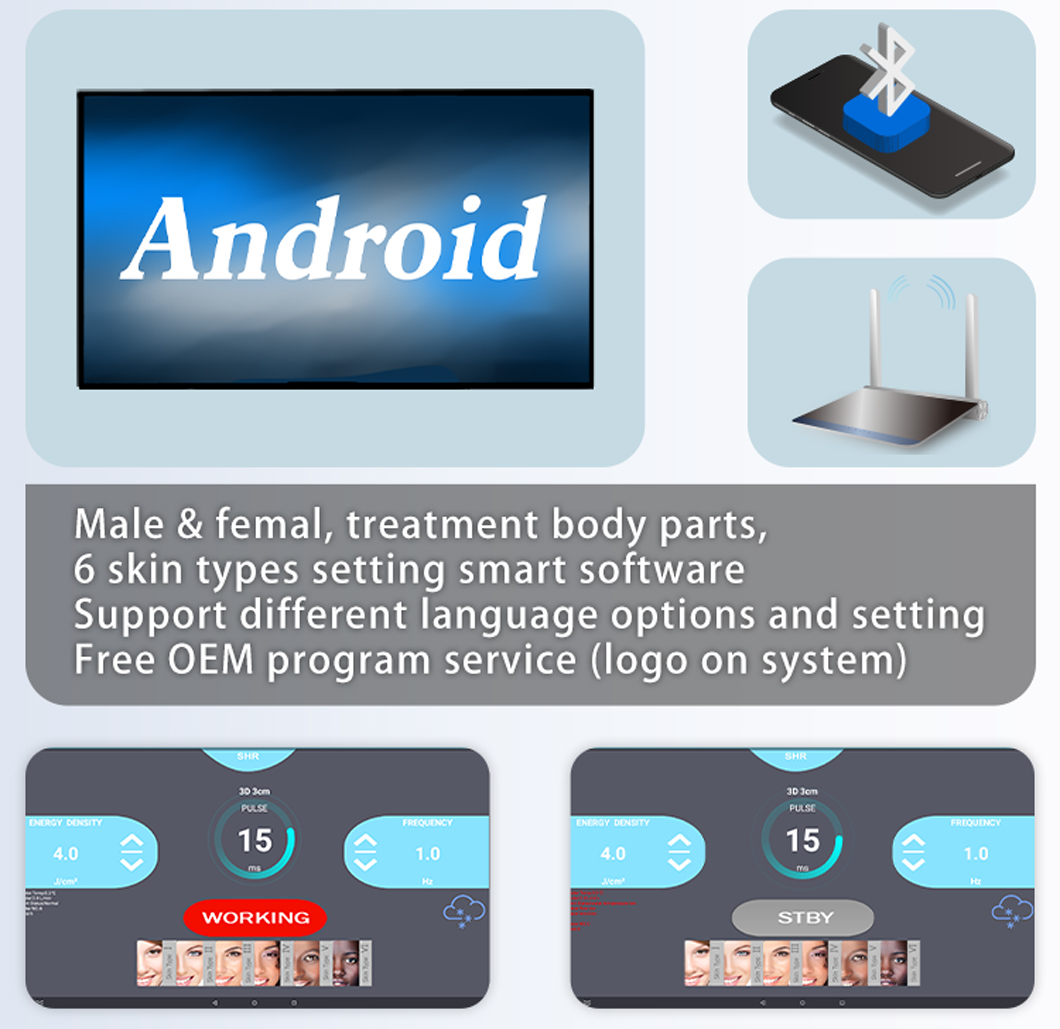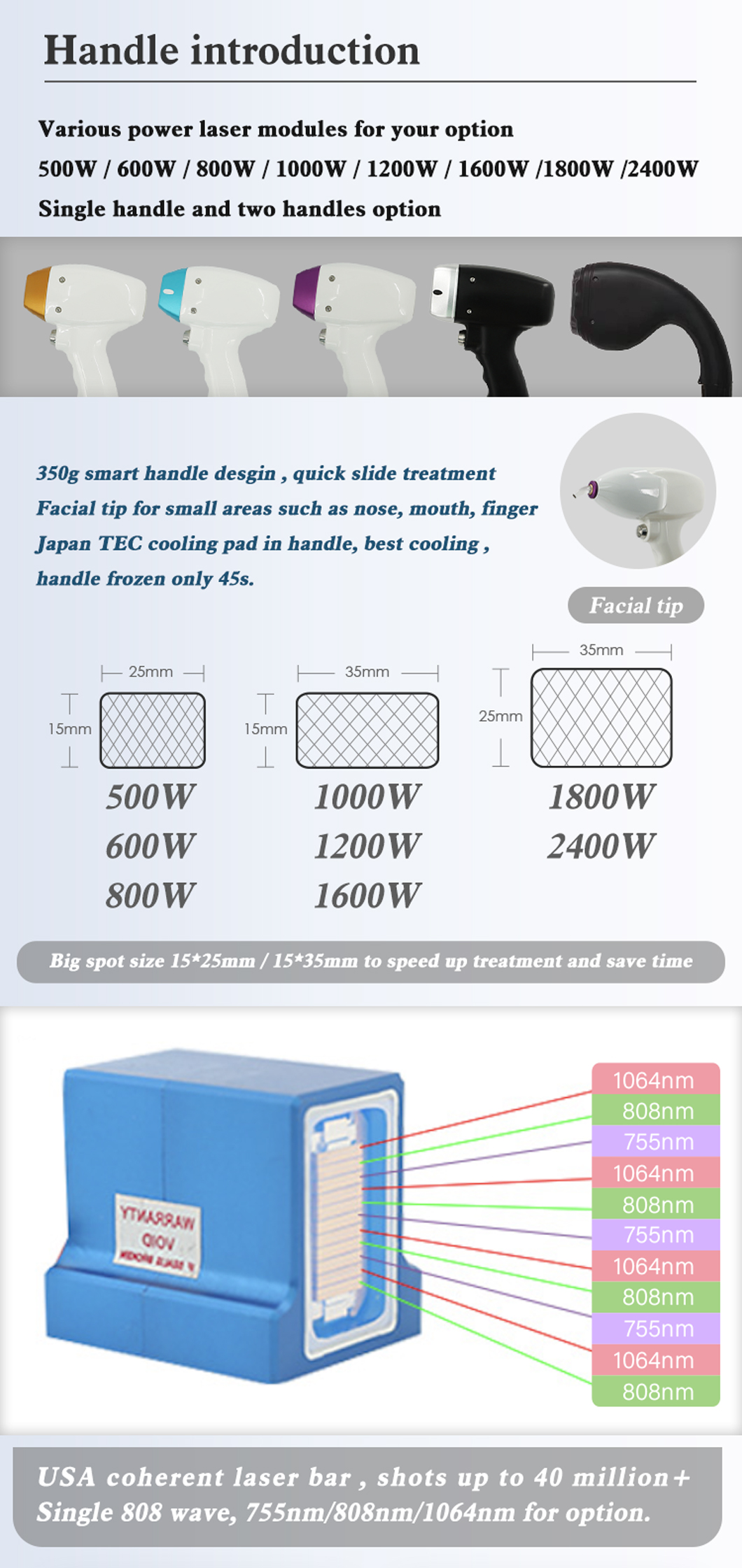 Cosmedplus diode laser technology have been proven to be effective in various clinical studies and peer review articles. The cosmedplus diode laser technology safely uses high-power diode technology which delivers superior performance.
Diode laser hair removal can be permanent following a course of treatment customized to your needs and hair type. Since not all hair is in a growth phase at the same time, it may be necessary to revisit certain treatment areas to permanently remove hair.
Once hair has been completely removed from areas of the body, it will only grow back under very rare circumstances such as a significant hormonal change.
About the machine treatment times ,you can contact the Cosmedplus' team , they will explain the machine treatment and how many treatments patients will be needed.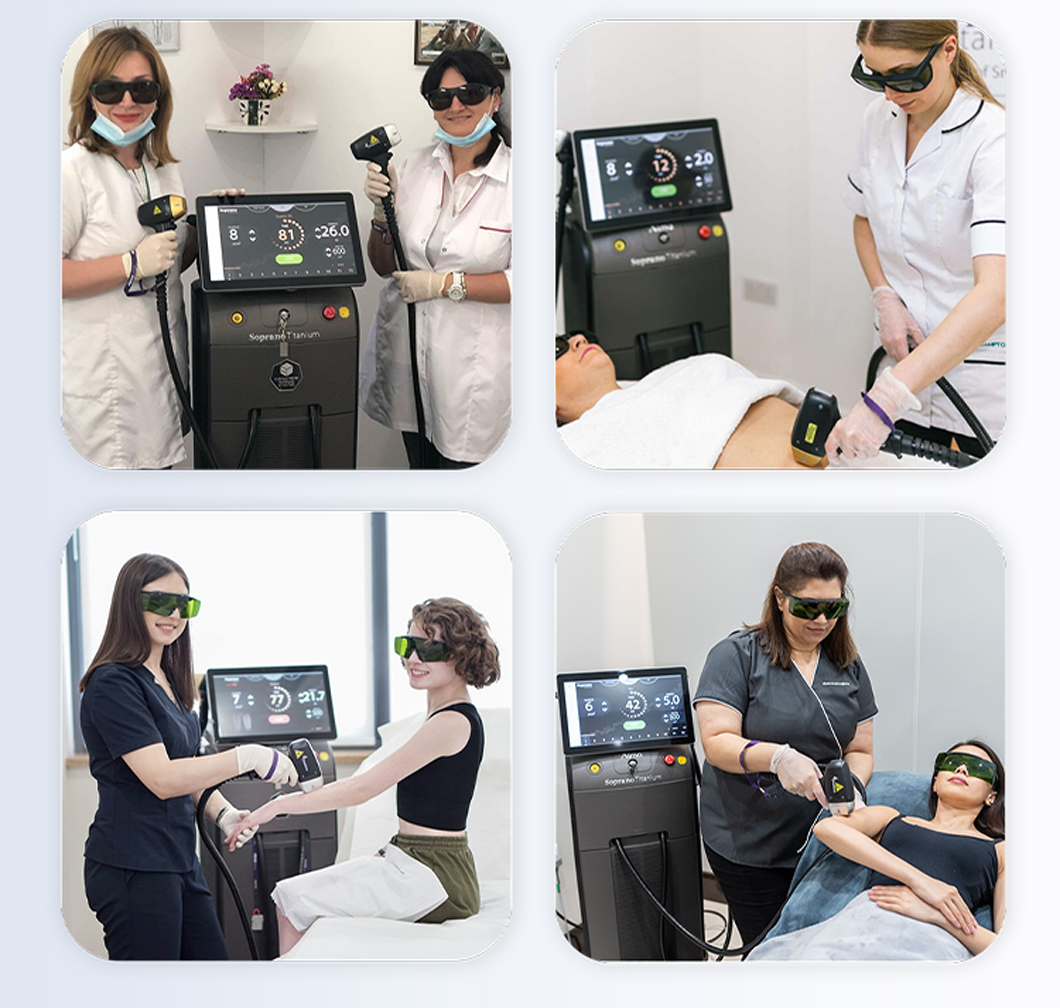 2 years warranty
102 countries, 60000+ customers * 755+808+1064nm Ice Cooling Diode Laser Series, * Newest  ice platunum Titainum Series, *
Multi-function series 2 in 1 , 3 in 1, 6 in 1 series, Elight series, Q Switch ND YAG laser series, * Fat lossing :
RF series ,Cavitation and so on.
808nm diode laser machine is particularly effective to hair follicle melanocytes without injury surrounding tissue.The laser light can be absorbed by hair shaft and hair follicles in the melanin, and converted into heat, thus increasing the hair follicle temperature. When the temperature raises high enough to irreversibly damage the hair follicle structure, which disappear after a period of natural physiological processes of hair follicles and thus achieve the purpose of permanent hair removal.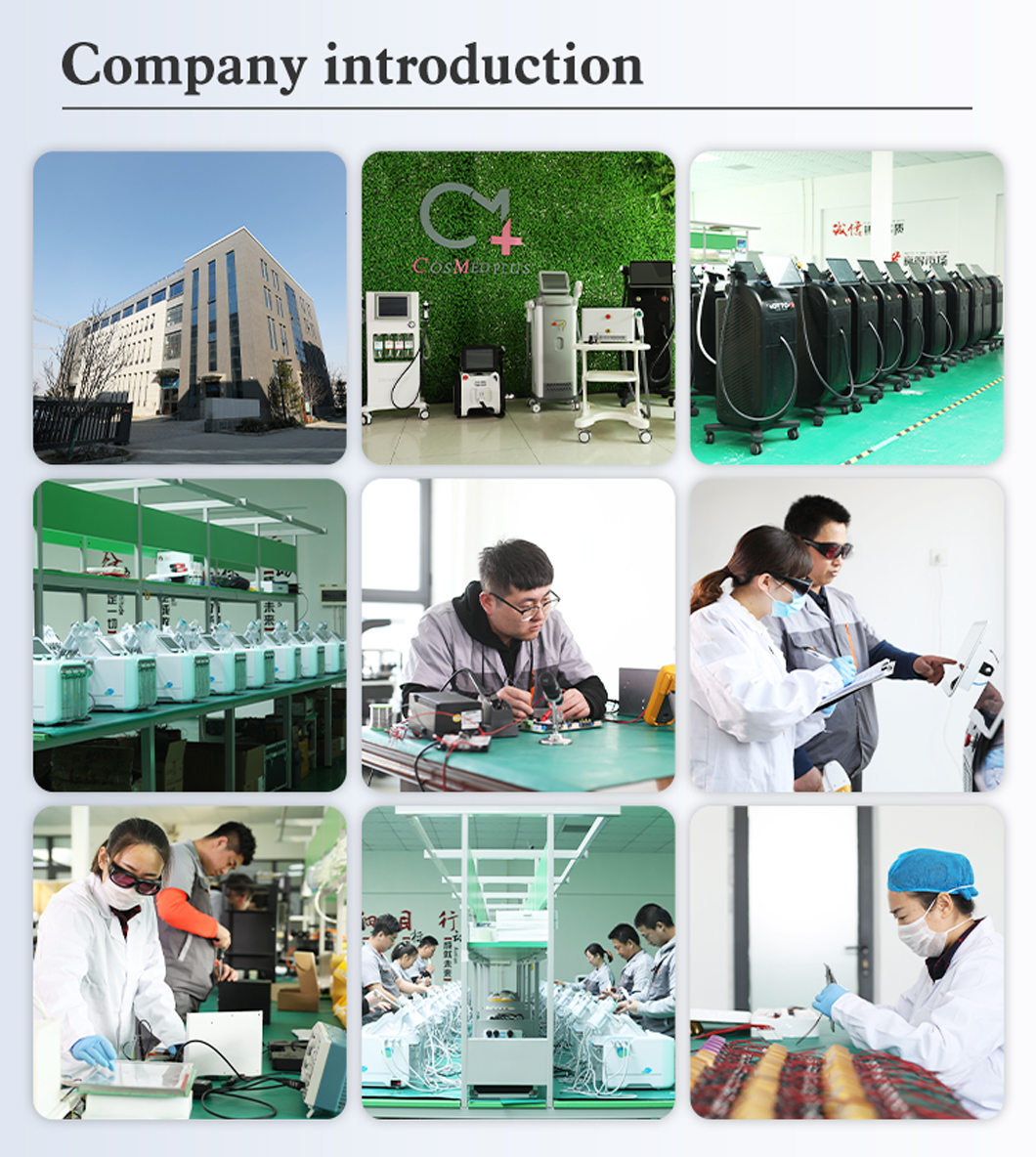 ---
---