Beauty care 40.68MHZ radio frequency skin tightening machine
Product Detail
Product Tags
| | |
| --- | --- |
| Item | 40.68MHZ RF thermal lifting machine |
| Voltage | AC110V-220V/50-60HZ |
| Operation handle | Two handpiece |
| RF frequency | 40.68MHZ |
| RF output power | 50W |
| Screen | 10.4inch color touch screen |
| GW | 30KG |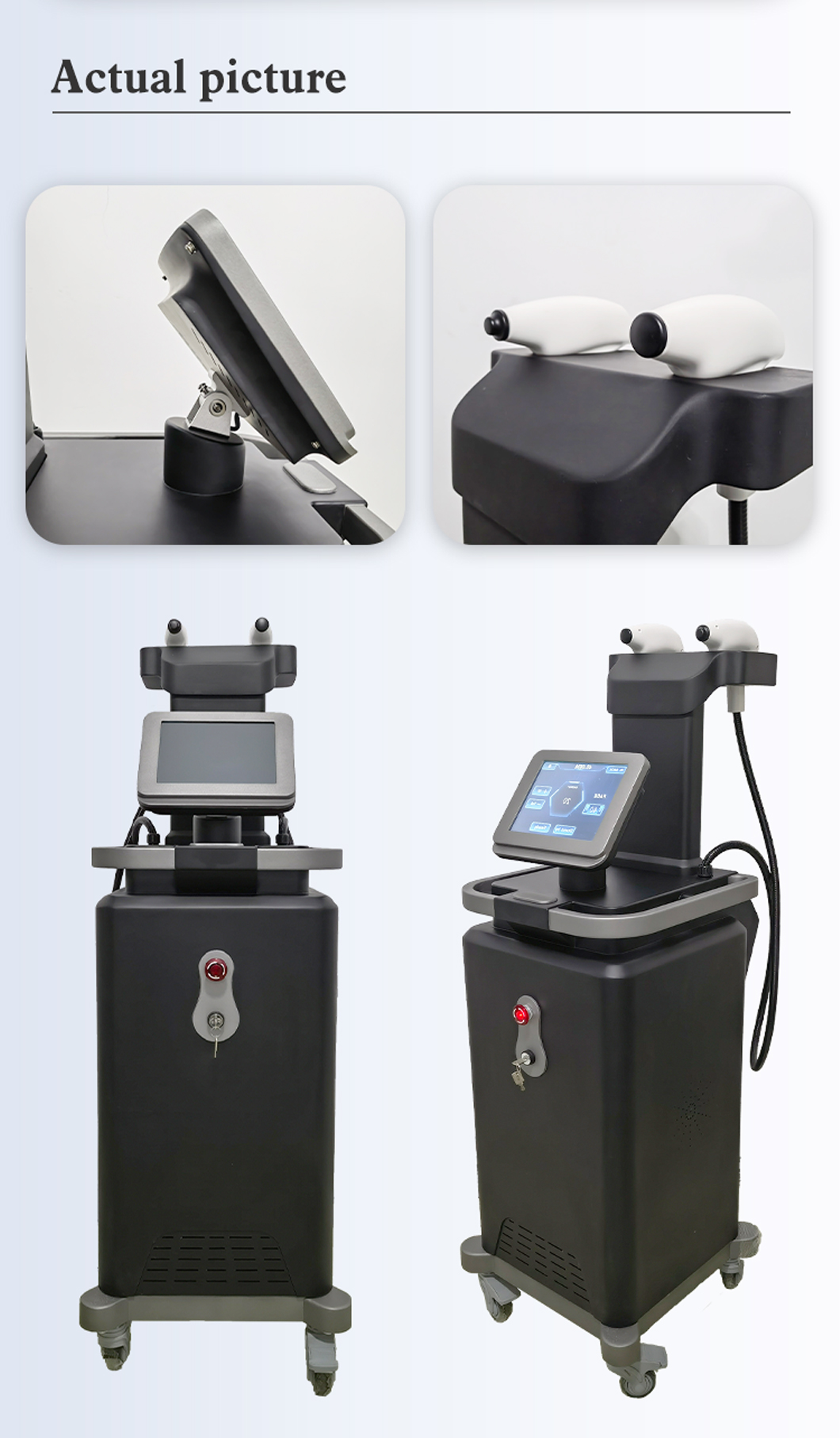 1.High frequency : RF technology with 40.68MHZ high frequency can penetrate deeper skin and energy is more stronger .
2.Comfortable : the RF energy direct to dermis and SMAS layer through epidermis , energy is more uniform and you will feel warm on the epidermis , it is very moderate treatment . it is more comfortable and safe during treatment . What is better , you will sleep during treatment because of comfortable treatment , it can feel very relax .
3.Effective : 40.68MHZ RF can penetrate dermis and SMAS layer , the energy is more stronger ,Thermal energy can get 45-55 degrees faster . so that it can promote the collagen regrowth to get wrinkle removal and skin lifting faster . you will see the obvious effect only one treatment effect .
4.Favor by the most of customers : Because of the 40.68MHZ rf machine stronger energy and comfortable treatment and effective , it is favored by the most of customers . it also has become one way of the life . If you have a spa or salon , you own the machine , it can bring you more benefits .
5.No side effects , no downtime , you can go to work immediately after treatment .
No disposables : you can use the machine and handpiece forever .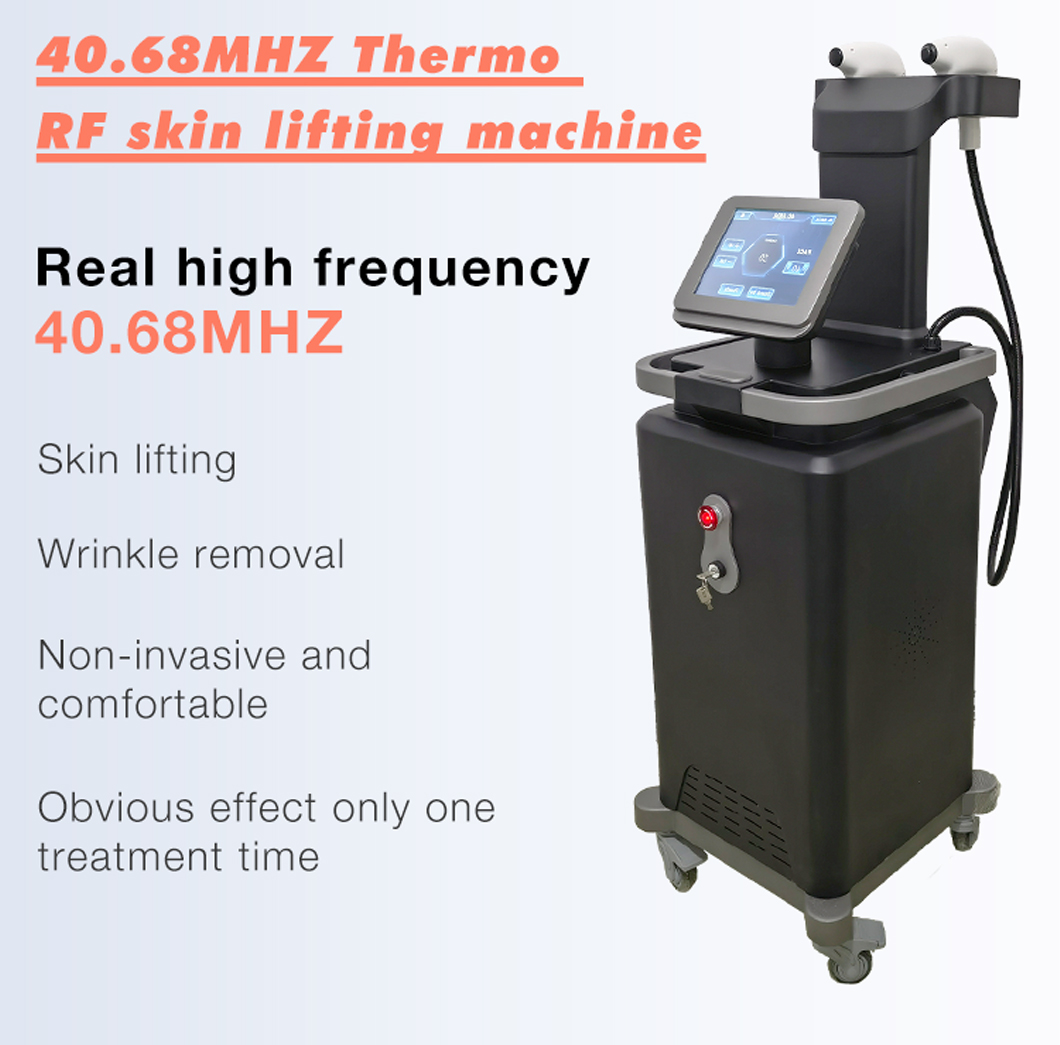 1.10.4inch color touch screen with face and body different treatment areas to choose . Easy and friendly operation
2.Important spare parts of handpiece are imported from Japan,US to assure steady quality
3.100% Medical used ABS material for standing high temperature and pressure
4.2000W Taiwan power supply ensure the energy stable output and uniform energy output
5.Two handpiece (one is used for face and neck , another one is used for body arms and legs)
6.Accept OEM&ODM service , we can put your logo on the machine screen software and machine body . also support different languages choose for international market
7.7. the real frequency of machine is 40.68MHZ , it can tested by professional instruments .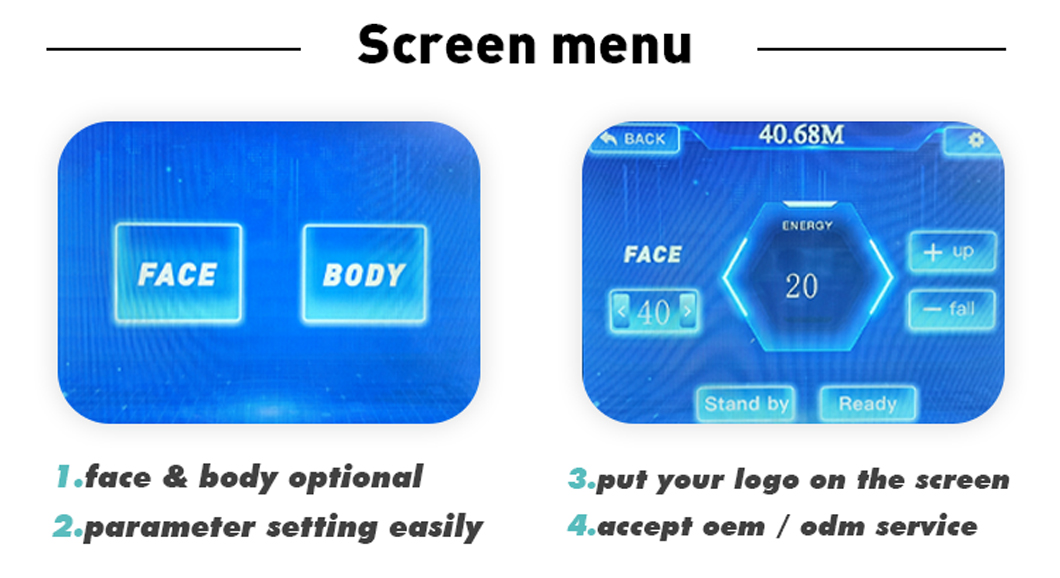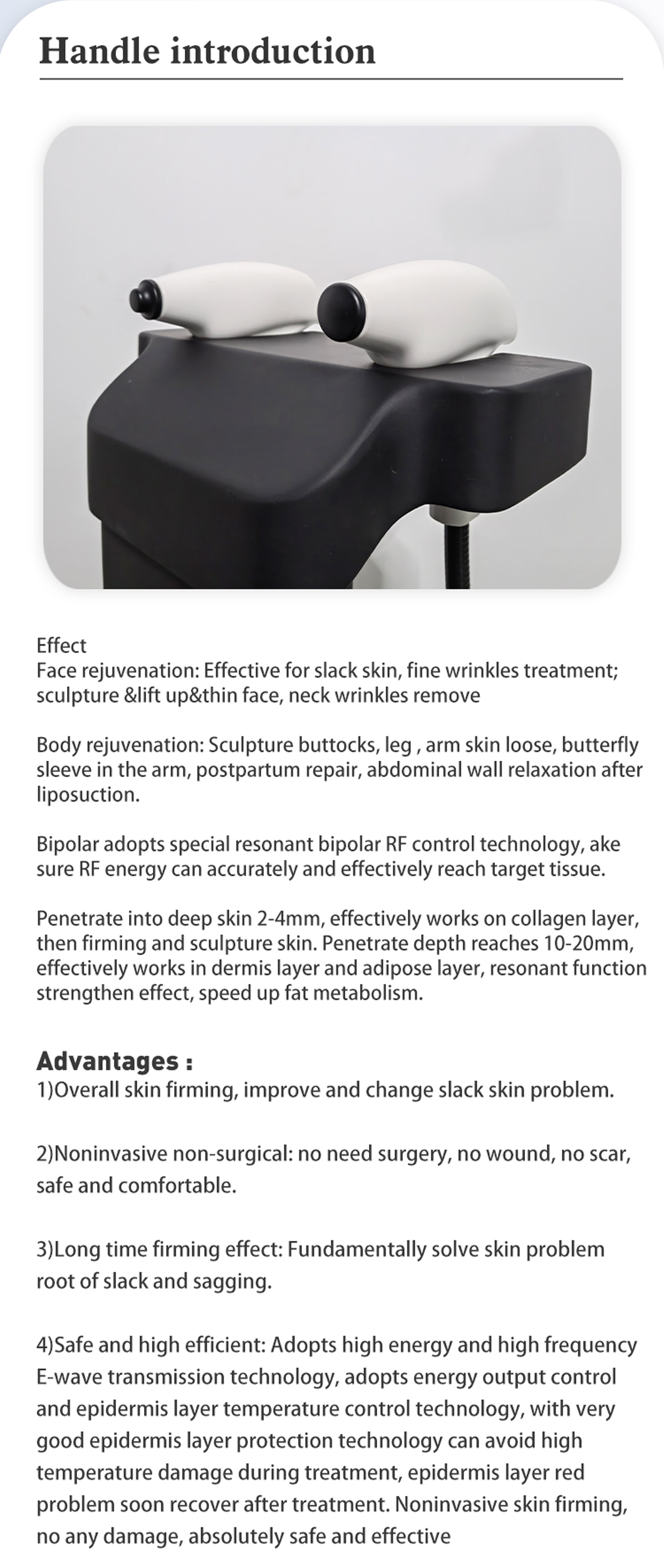 COSMEDPLUS 40.68MHZ RF is an anti-aging instrument which adopted the latest RF with frequency 40.68MHz, which is an effective anti-aging & body management instrument introduced from Israel technology. The difference between COSMEDPLUS 40.68Mhz RF and traditional RF is that 40.68Mhz RF is approved by International Electric Committee that can be used in medical system.
COSMEDPLUS 40.68MHZ RF applies advanced radar navigation and positioning the patent technology to make advanced focused RF energy penetrated to the dermis and SMAS layer. to promote the hypoderm de-composition and metabolism, and to stimulate the collagen and elastic fibers hyperplasia and recombine , then to achieve the effect of tightening skin and reshaping.
1). No consumable parts, the machine can work 24 hours a day.
2). Treatment tip diameter will not damage the epidermis.
3). The high frequency creates high energy density, which could coagulate target tissue immediately, and these target tissues would be sloughed off within one week.
4). Only one or two treatments needed.
5). One handle with 5 spot sizes, suitable for all skin types.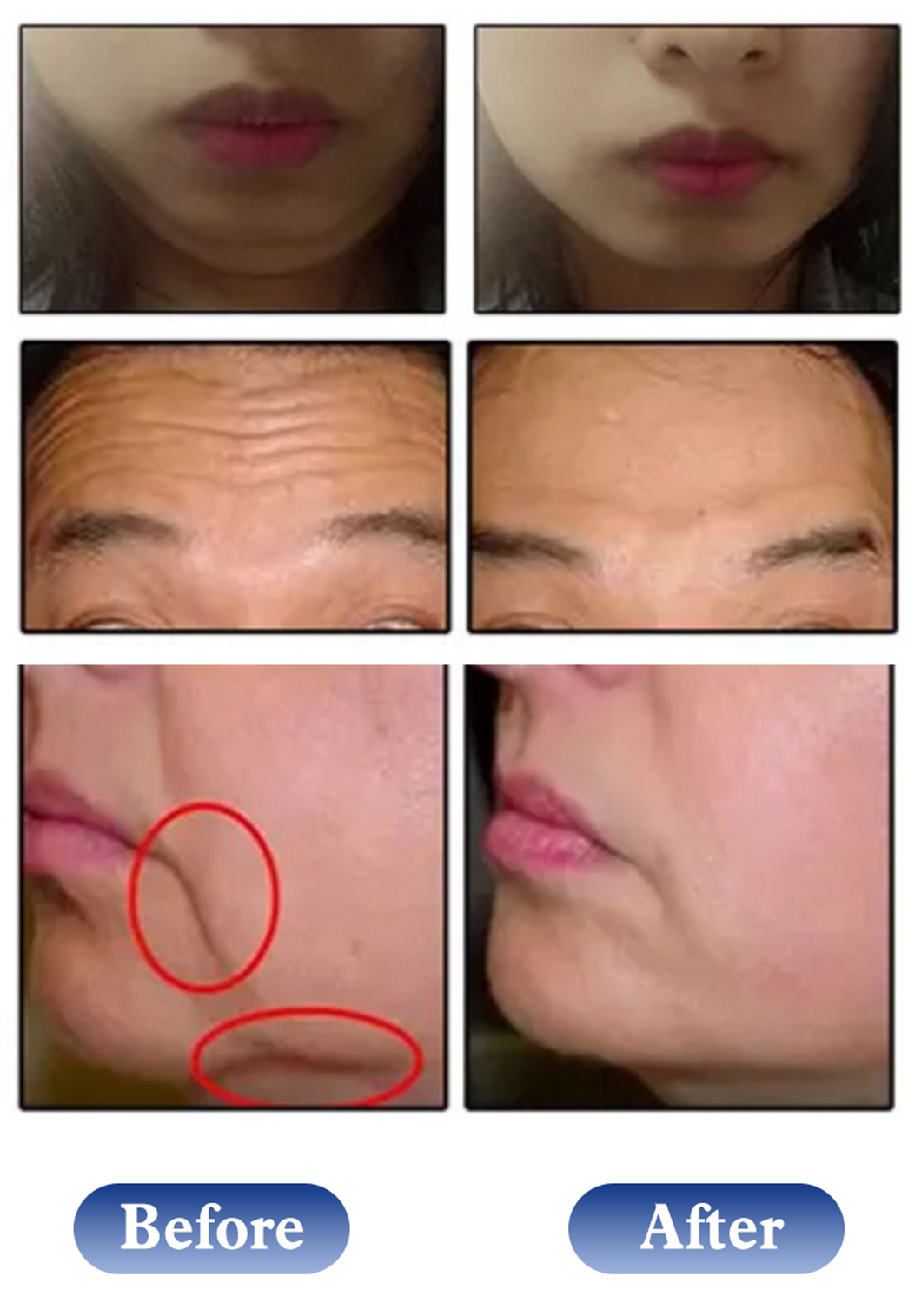 ---
---