Portable 360 Lipo Cryo Cool Tech Slimming Fat Freezing Machine Ems Cryolipolysis
Product Detail
Product Tags
Voltage
AC110V/220V 50-60Hz
Power
1000W
Pressure output
0-90Kpa
Screen
10.4 inches touch screen
Body RF/Face RF
5Mhz
Lipo laser
650nm
Cryolipolysis
-10 °C~45°C
Size of cryolipolysis handle
Large/Medium/Small
Cavitation frequency
40Khz
Pack size
106*73*65cm
Net weight
48KG
Gross weight
56KG
Main function
 1. Body slimming,Reshape body line2. Cellulite removal

3. Localized fat removal

4. Lymph drainaged

5. Skin tightening

6. Pain relief for relaxation

7. Improve blood circulation

8. Combine cavitation treatment with RF to enhance slimming effect of

beauty equipment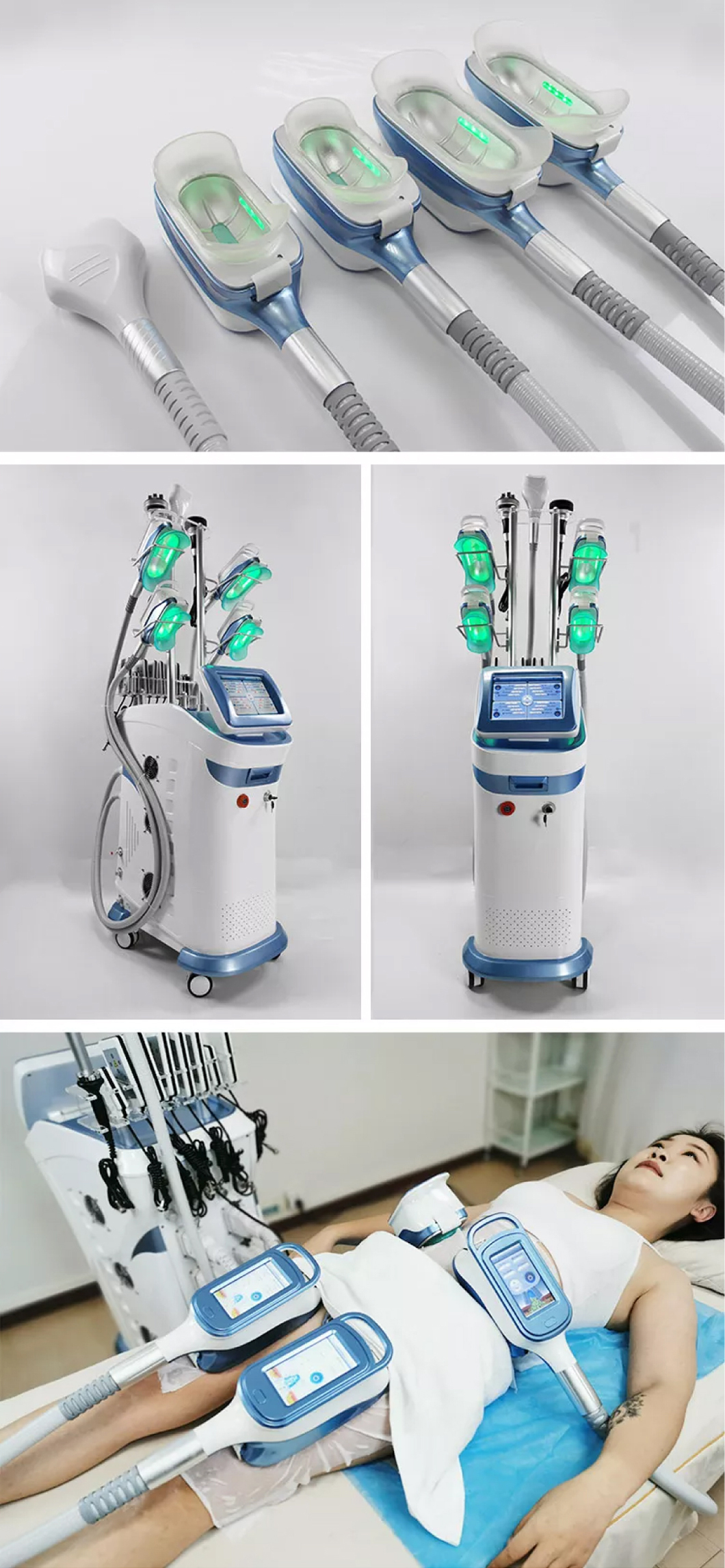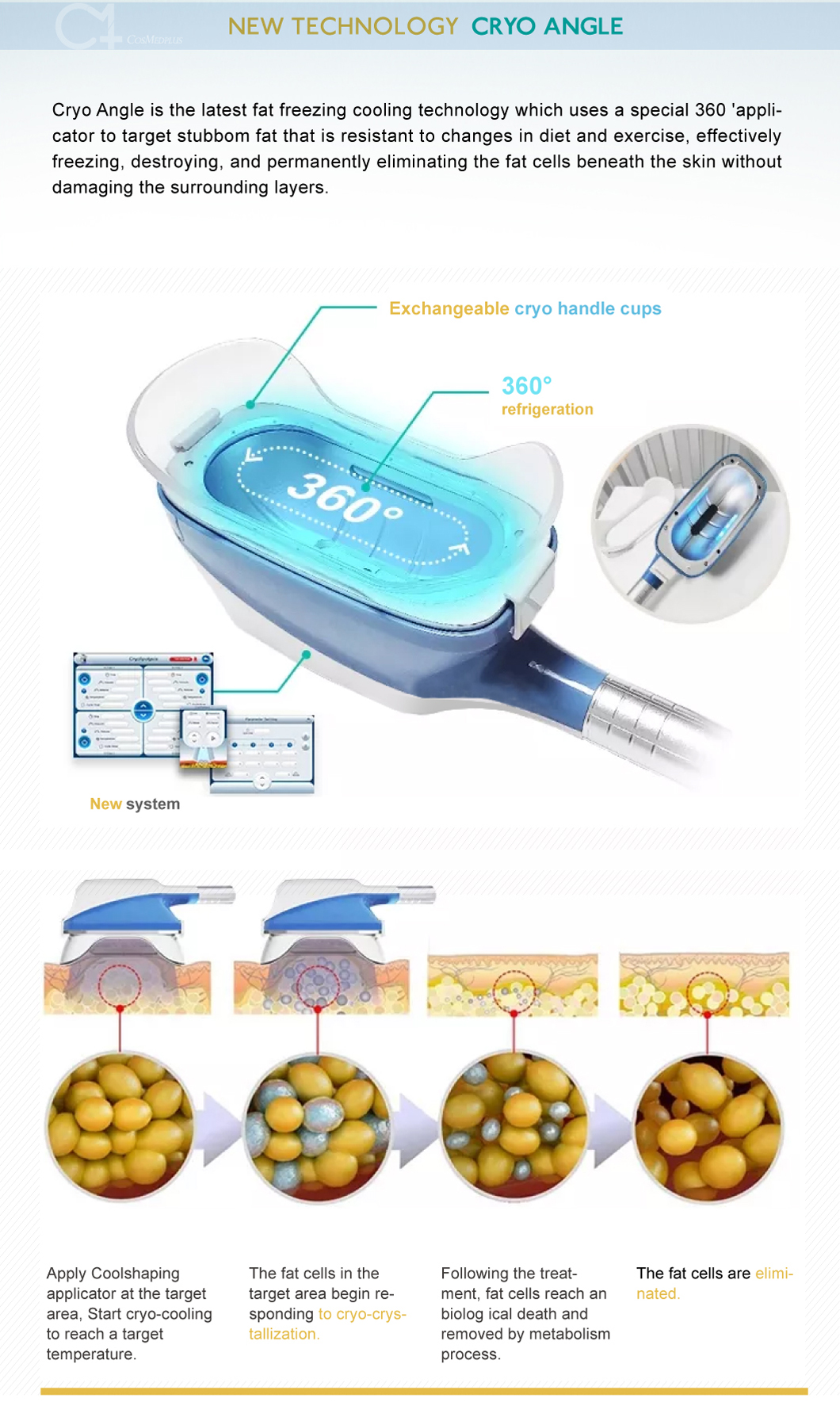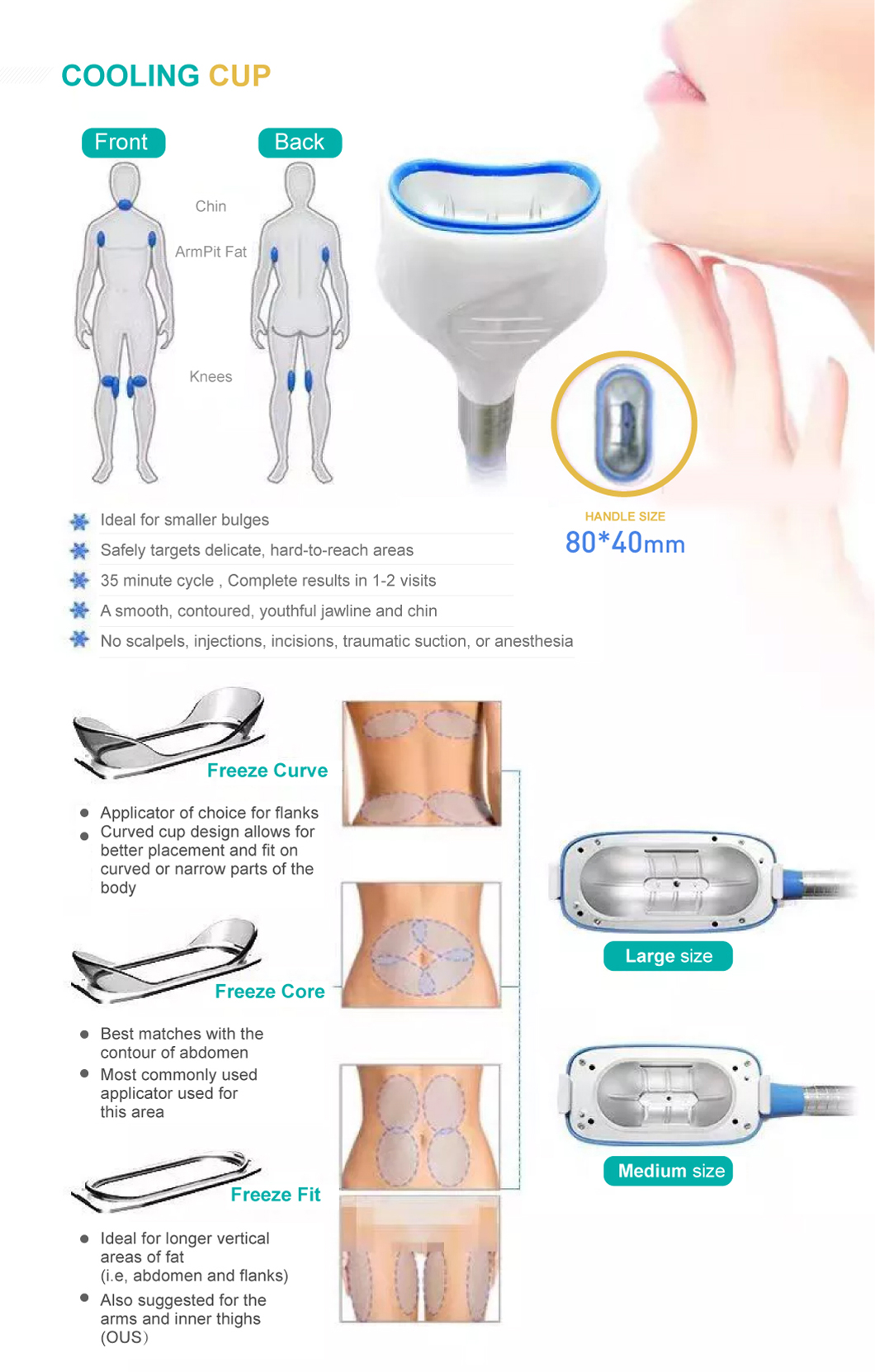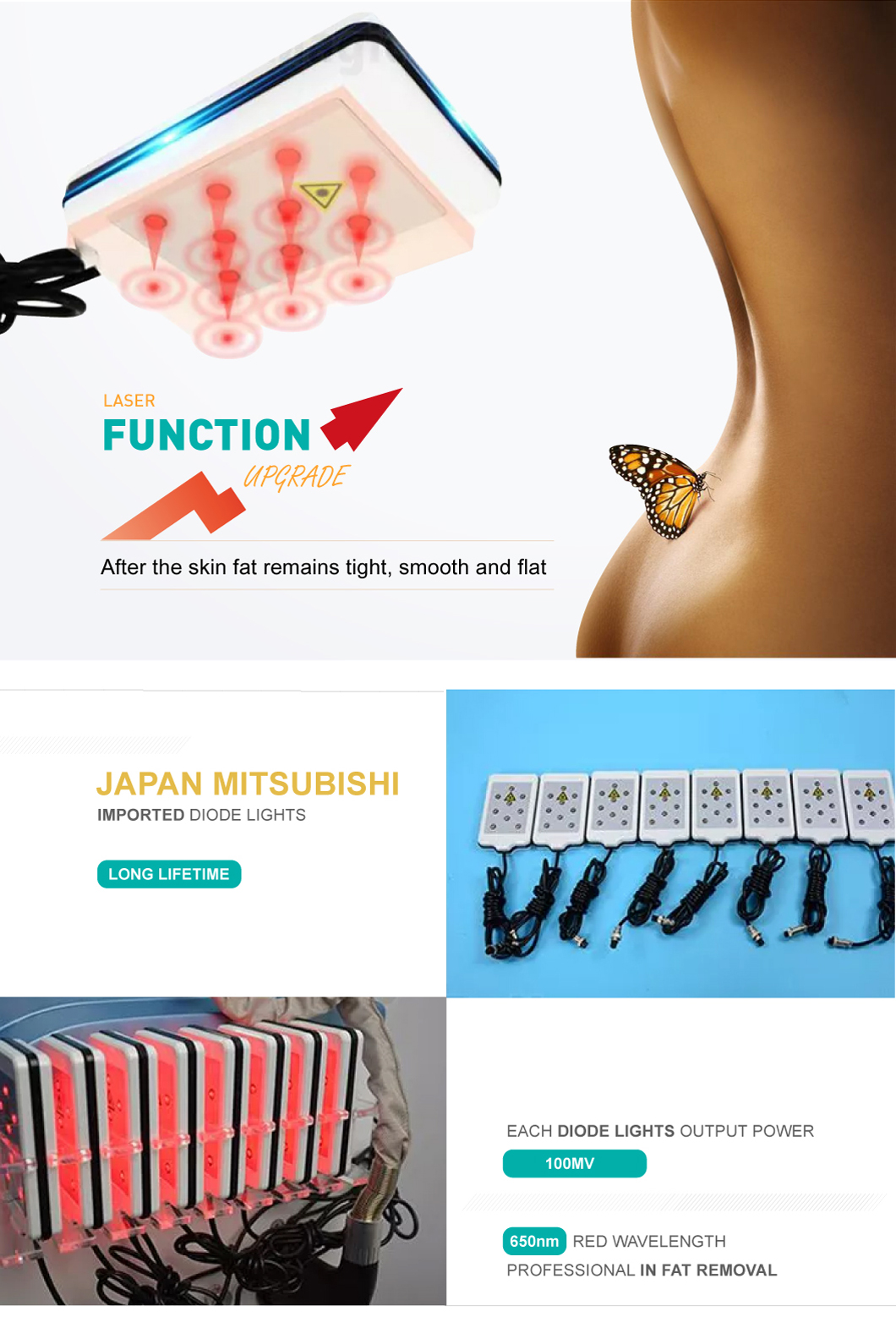 Cryolipolysis Technology
Cryolipolysis is a breakthrough, non-invasive procedure that uses cooling technology to noticeably eliminate fatwithout surgery.It uses advanced cooling technology to selectively target fat bulges and eliminate fat cells through a gradual process that does not harm the surrounding tissues, reduce unwanted fat. When fat cells are exposed to precise cooling, they trigger a process of natural removal that gradually reduces the thickness of the fat layer. And the fat cells in the treated area are gently eliminated through the body's normal metabolism process, to eliminate unwanted fat.
40K Cavitation
Strong sound wave explosion fat head with collective strong sound wave head,strong sound wave of 40KHz may be emitted to human body for impacting fat cells fiercely and causing friction motion between fat cells.This may cause effective consumption of calories and moisture in fat cells and reduce the size of fat cells.what's more ,sound wave vibration may cause fierce impact of fat cells to make them be exploded instantaneously,reduce the amount of fat cells and thereby achieve the effects of removing fat.
Multipolar RF 5M Hz
Radio frequency is a rate of oscillation in the range of about 3KHZ to 10MHZ. With the high frequecy of the radio waves ,it can deep into the fatty skin layer ,breakdown the fat membrane, change the collagen formation , encourage the firbroblast migration and lay down of new collagen. Most of the RF energy enter into the deeper dermal layer, make the dermal layer of skin thicken, decrease wrinkle depth, leave the skin firmer with contour lifted.
650nm Diode Lipo Laser
LLLT(Low Level Laser Therapy) is completely noninvasive, safe, have no side effect for fat loss, it emits low level laser energy and penetrates into skin surface and stimulates the fat cell membranes, changing their permeability, the fat cells reduce their overall size and intracellular fat is released then the fatty trigly cerides flow out of the disrupted cell membranes and into the interstitial space, where they gradually pass through the body's natural metabolic functions with no harmful physiological effects, this process is resulting in inch loss of patients.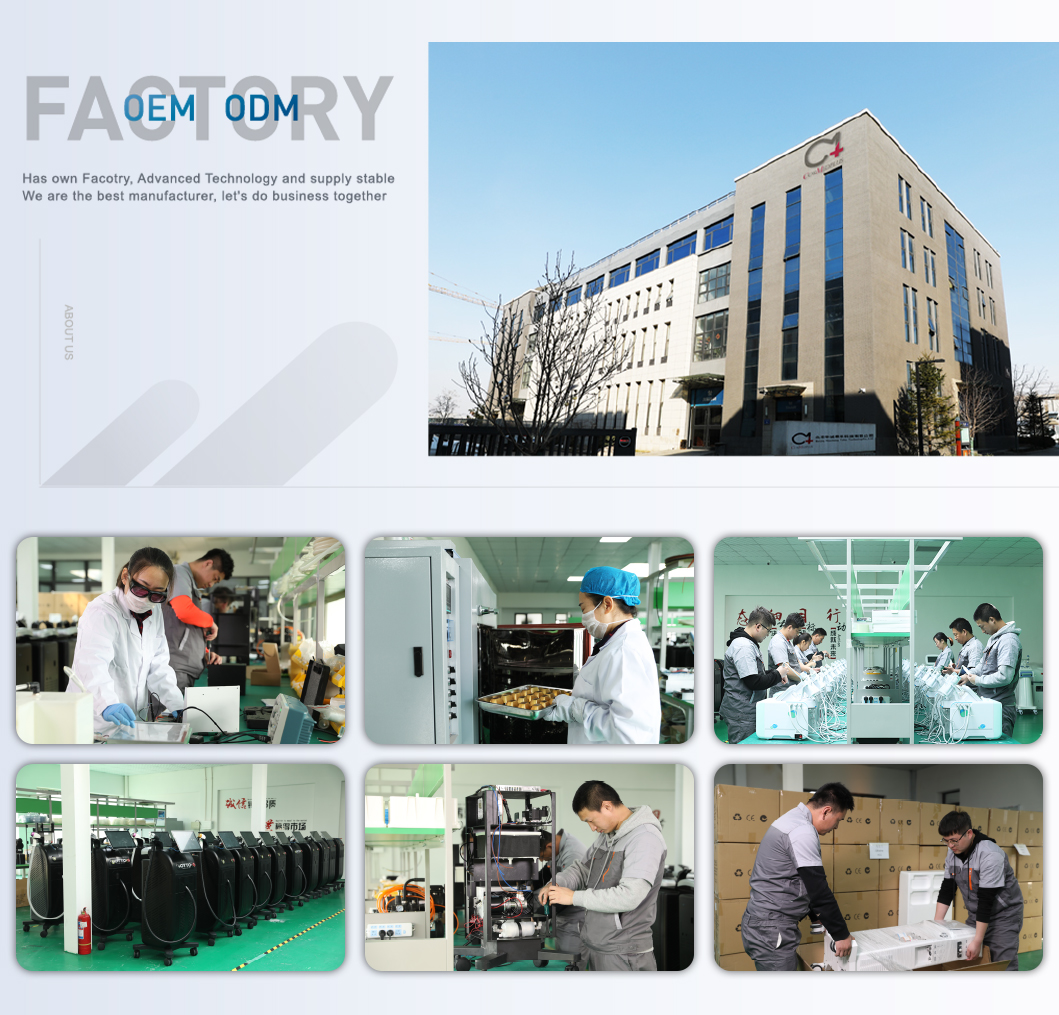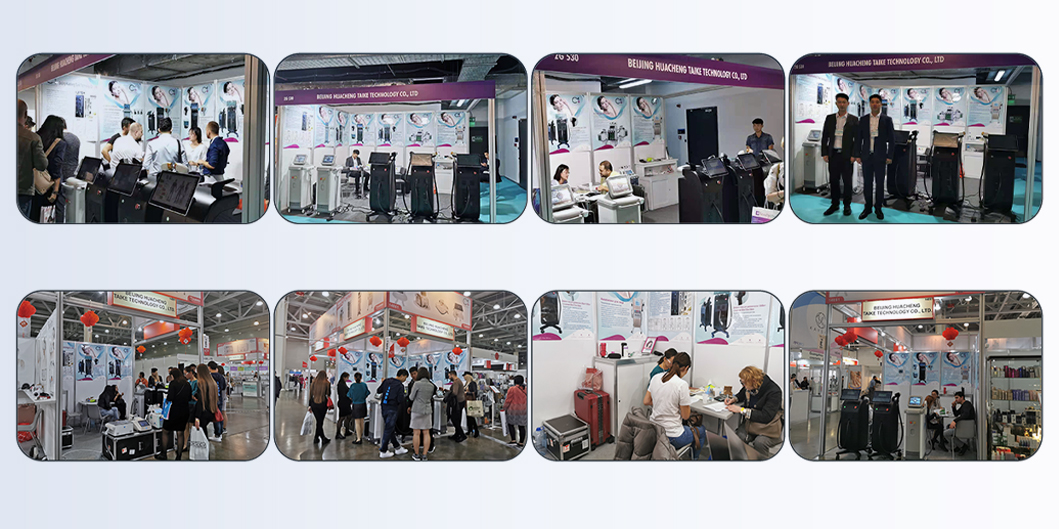 1. Body slimming,Reshape body line;
2. Cellulite removal;
3. Localized fat removal;
4. Lymph drainaged;
5. Skin tightening;
6. Pain relief for relaxation;
7. Improve blood circulation;
8. Combine cryo,cavitation treatment with RF to enhance slimming effect of beauty equipment.
---
---