Factory Gentle NG YAG Laser Hair Removal Alexandrite 755nm Machine
Product Detail
Product Tags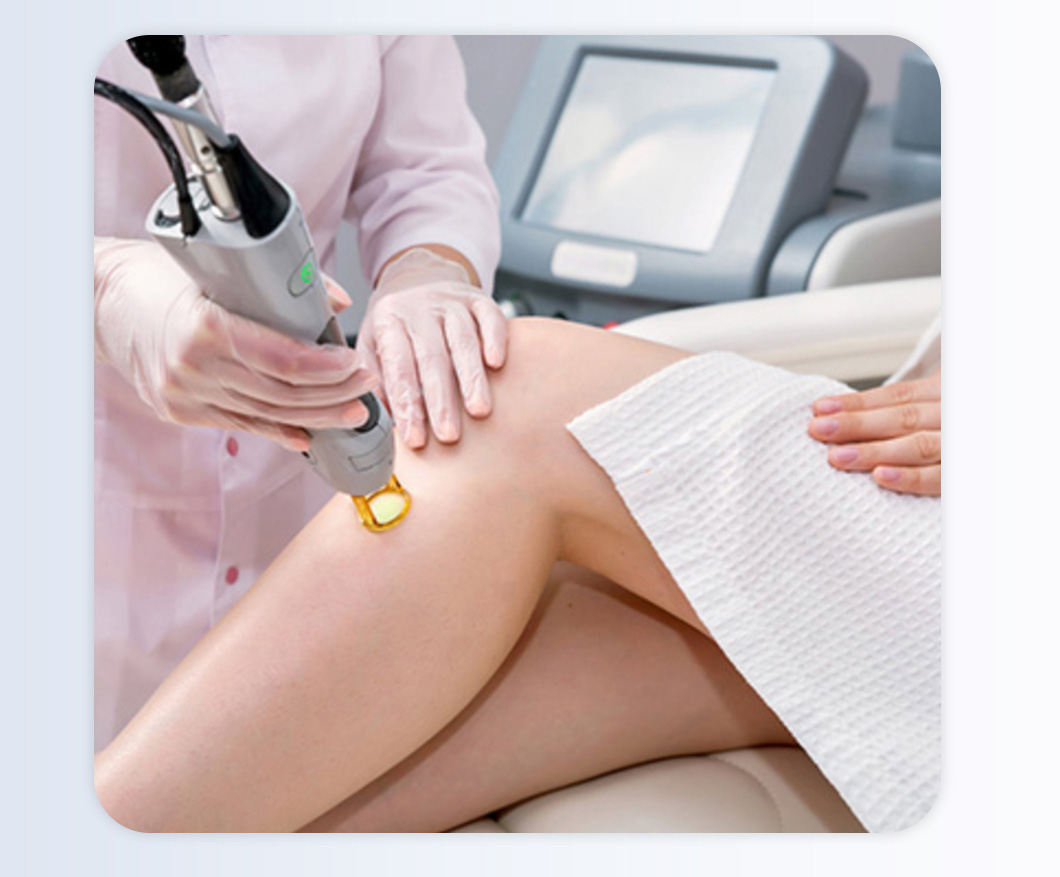 Laser Type
Nd YAG laser / Alexandrite laser
Wavelength
1064nm / 755nm
Repetition
Up to 10 Hz / Up to 10Hz
MaxDelivered Energy
80 joules(J) / 53joules(J)
Pulse Duration
0.250-100ms
Spot Sizes
6mm, 8mm, 10mm, 12mm, 15mm, 18mm
Specialty Delivery

SystemOption Spot Sizes

Small-1.5mm, 3mm, 5mm

3x10mmLarge-20mm, 22mm, 24mm

Beam Delivery
Lens-coupled optical fiber with handpiece
Pulse Control
Finger switch, foot switch
Dimensions
07cm Hx 46 cm Wx 69cm D(42" x18" x27")
Weight
118kg
Electrical
200-240VAC, 50/60Hz,30A,4600VA single phase
Option Dynamic Cooling Device Integrated controls, cryogen container and handpiece with distance gauge
Cryogen
HFC 134a
DCD Spray Duration
User adjustable range:10-100ms
DCD Delay Duration
User adjustable range:3,5,10-100ms
DCD PostSpray Duration
User adjustable range:0-20ms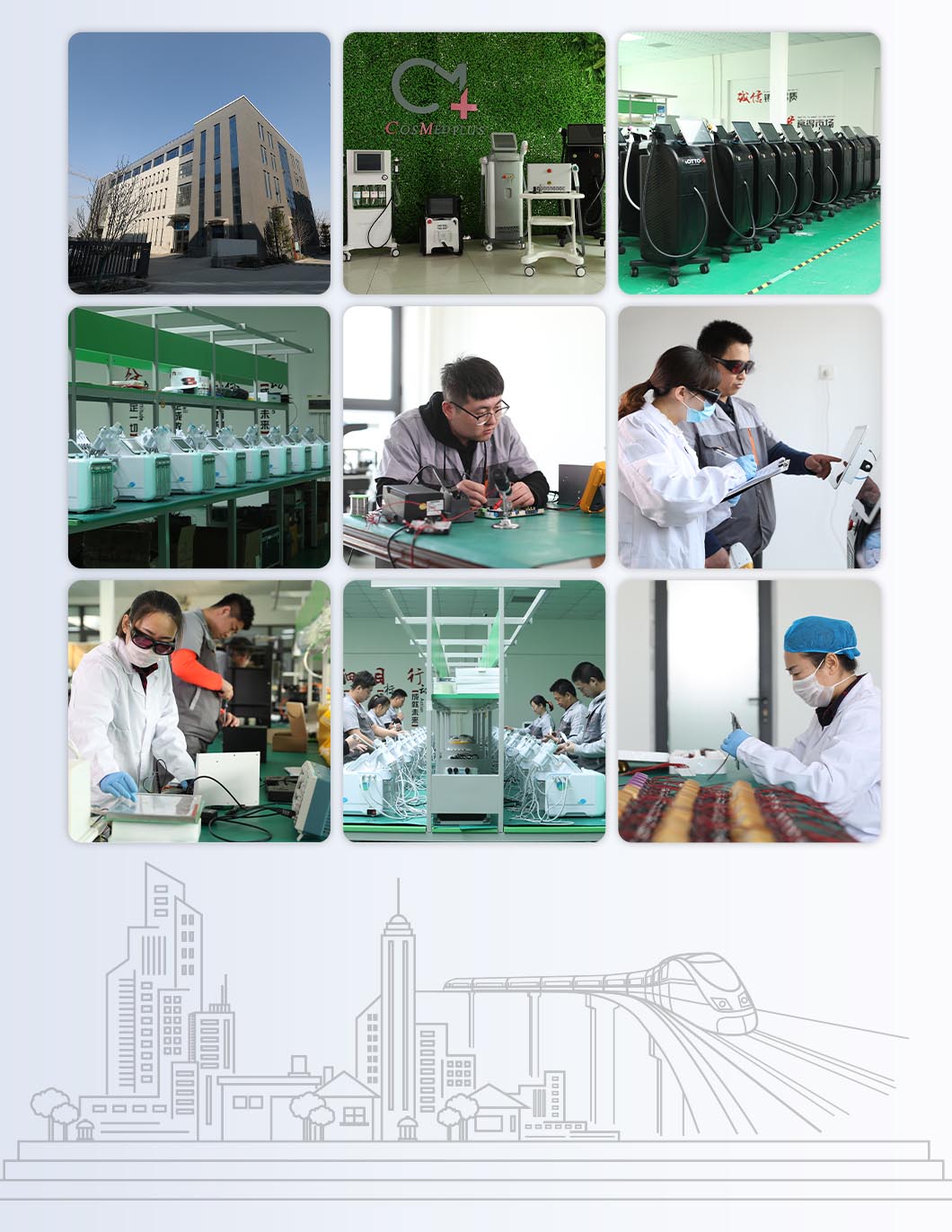 1.Dual wavelength 755nm&1064nm,a wide range of treatments: hair removal, vascular removal,acne repair and so on .
2.High repetition rates : Delivering laser pulses faster , treatment more faster and efficient for patients and operators
3.Multiple Spot Sizes from 1.5 to 24mm are suitable for any area of the face and body , increase treatment speed and increase comfortable feeling
4.USA imported Optical fiber to ensure the treatment effect and longer lifetime
5.USA Imported Double lamps to ensure stable energy and longer lifetime
6.Pulse width of 10-100mm,longer pulse width has a significant effect on light hair and fine hair
7.10.4inch color touch screen , easy operation and more humanised
8.Intelligent temperature control system,powerful refrigeration system to ensure maximum laser life
9. The Dynamic Cooling Device(DCD) handpiece delivers bursts of cryogen gas before and after each laser pulse,to maintain comfortable skin temperature during treatment.
10.SPEED: 20/22/24mm Super Large Spot deliver the laser pulse , plus 2Hz repetition rate fasten hair removal and skin care , Save more treatment times .
11.THE GOLD STANDARD OF HAIR REMOVAL: The best hair removal laser among all the represented in the market.
12.NO DOWN TIME: Patients may return to their normal activities immediately after treatments.
13.Exclusive handle design , More light and humanised , Operator never feel tired with longer time working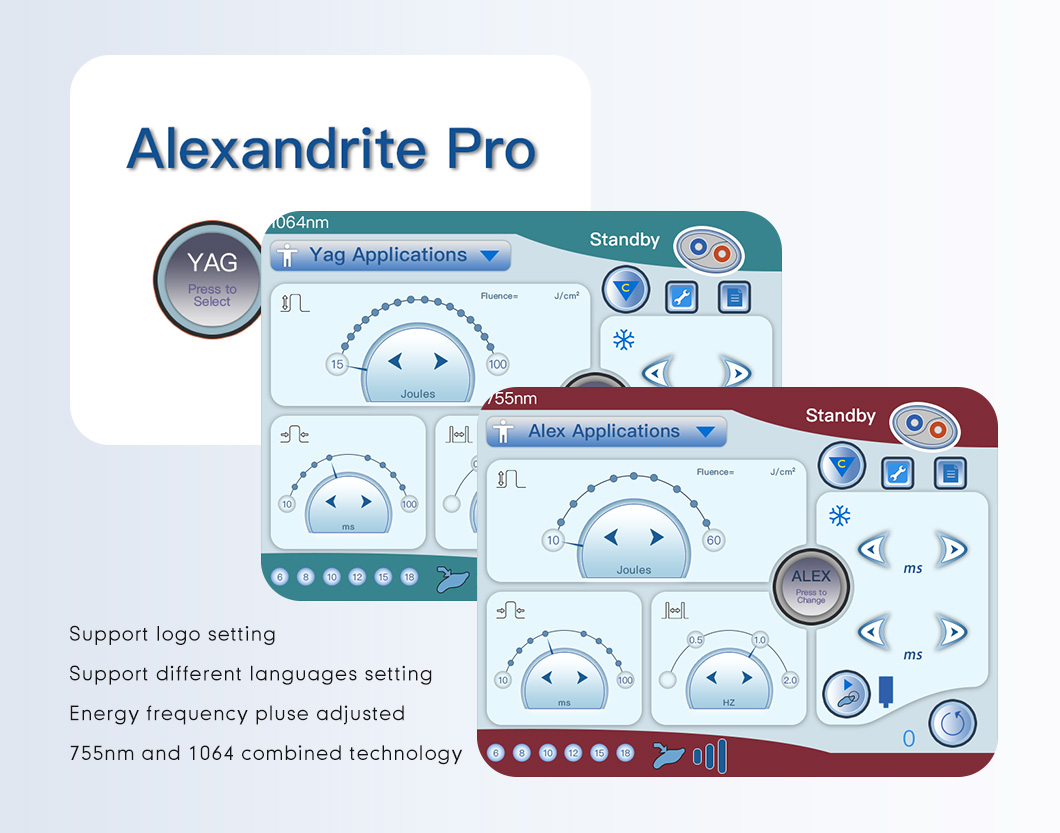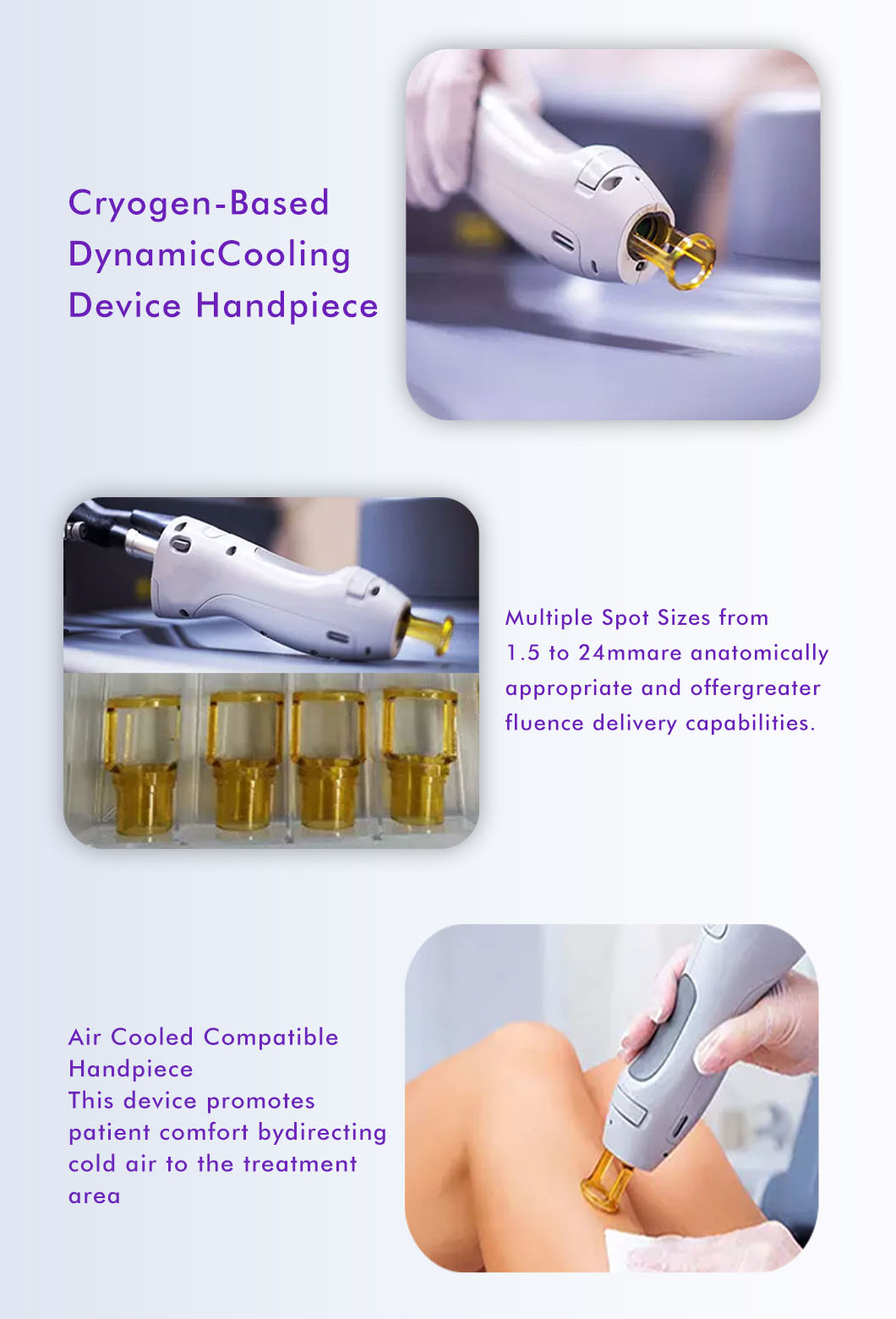 1.Alexandrite laser has been the leader laser hair removal systems , It has been trusted by dermatologists and aestheticians in the world to make successfully treat for all skin types.
2.Alexandrite Laser penetrates the epidermis and it is selectively absorbed by melanin in the hair follicles . it has low absorption level of water and oxyhemoglobin, so 755nm alexandrite laser can be effective on the target without damage on neighboring tissues. So it is usually the best hair removal laser for skin types I to IV .
3.fast treament speed : Higher fluences plus Super larger spot sizes slide on the target faster and efficient , Save the treatment times
4.Painless : shorter pulse durations stay on skin in very short time , DCD cooling system make protection for any type of skin , No pain , More safe and comfortable
5.Efficiency : Only 2-4 treatment times can get permanent hair removal effect .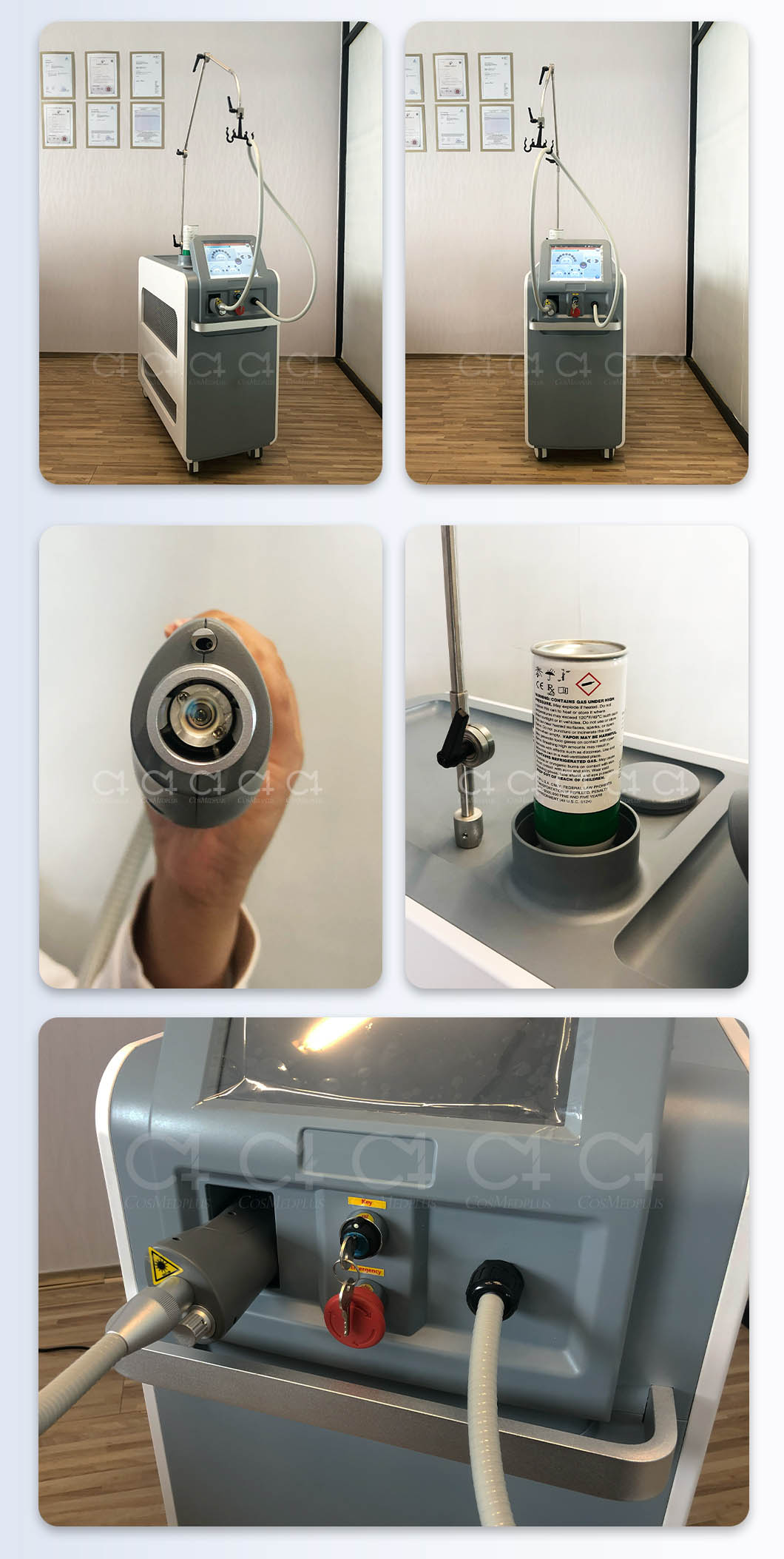 Permanent hair reduction for all skin types (including those with thinner/finer hair)
Benign pigmented lesions
Diffuse redness and facial vessels
Spider and leg veins
Wrinkles
Vascular lesions
Angiomas and hemangiomas
Venous lake
Port wine stains.
PFB (pseudofolliculitis barbae)
Nail fungus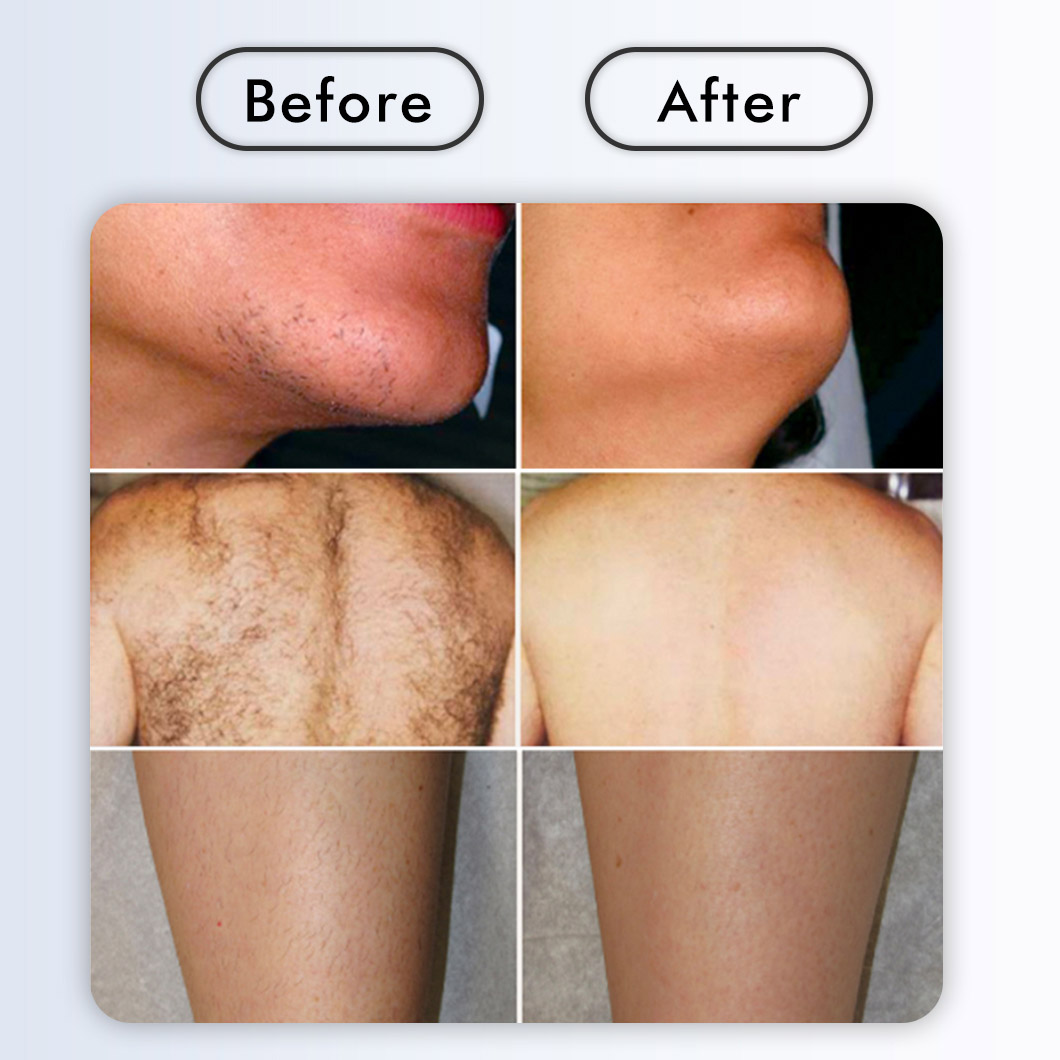 Cosmedplus laser is the unique device combining 755nm Alexandrite laser and 1064nm Long pulsed Nd YAG laser .Alexandrite 755nm wavelength due to the high melanin absorption it is effective for hair removal and pigmented lesions treatment. long pulsed Nd YAG 1064nm wavelength rejuvenate skin by stimulating the dermis layer,effectively treating vascular lesions.
755nm Alexandrite Laser :
755nm wavelength has high level of melanin absorption,and low absorption level of water and oxyhemoglobin, so 755nm wavelength can be effective on the target without specific damage on neighboring tissues.
1064nm Long Pulsed Nd YAG Laser:
Long pulse Nd YAG laser has low absorption in melanin and deeper skin penetration due to its high energy.It simulates dermis layer without damage of epidermis rearranges collagen and thus improves loose skin and fine wrinkles.
---
Previous:
755 1064 alexandrite laser hair removal machine cost system reviews device trade manufacturer
---