SHR IPL OPT Laser Hair Removal Permanent Hair Removal Device Machine Price
Product Detail
Product Tags
| | |
| --- | --- |
| Product Name | IPL SHR Pulsed Light Laser Machine |
| Light | Intense pulsed light |
| Wavelength | 420nm,530nm,590nm,640nm,690nm(Optional) |
| Transfer System | Sapphire |
| Energy Density | 0-60J/cm² |
| Spot Size | 8*40mm2/15*50mm2 (Optional) |
| Pulse Number | 1-5 pulse (adjustable) |
| Pulse Width | 5-30 ms (adjustable) |
| Pulse Delay | 5-30 ms (adjustable) |
| Display Screen | 8" TFT true color touch screen |
| Power | 1500W |
| Cooling System | Water cooling, Air cooling, Semiconductor |
| Refrigeration | -3℃ to 5℃ |
| Electrical Source | 100V~240V,50/60Hz |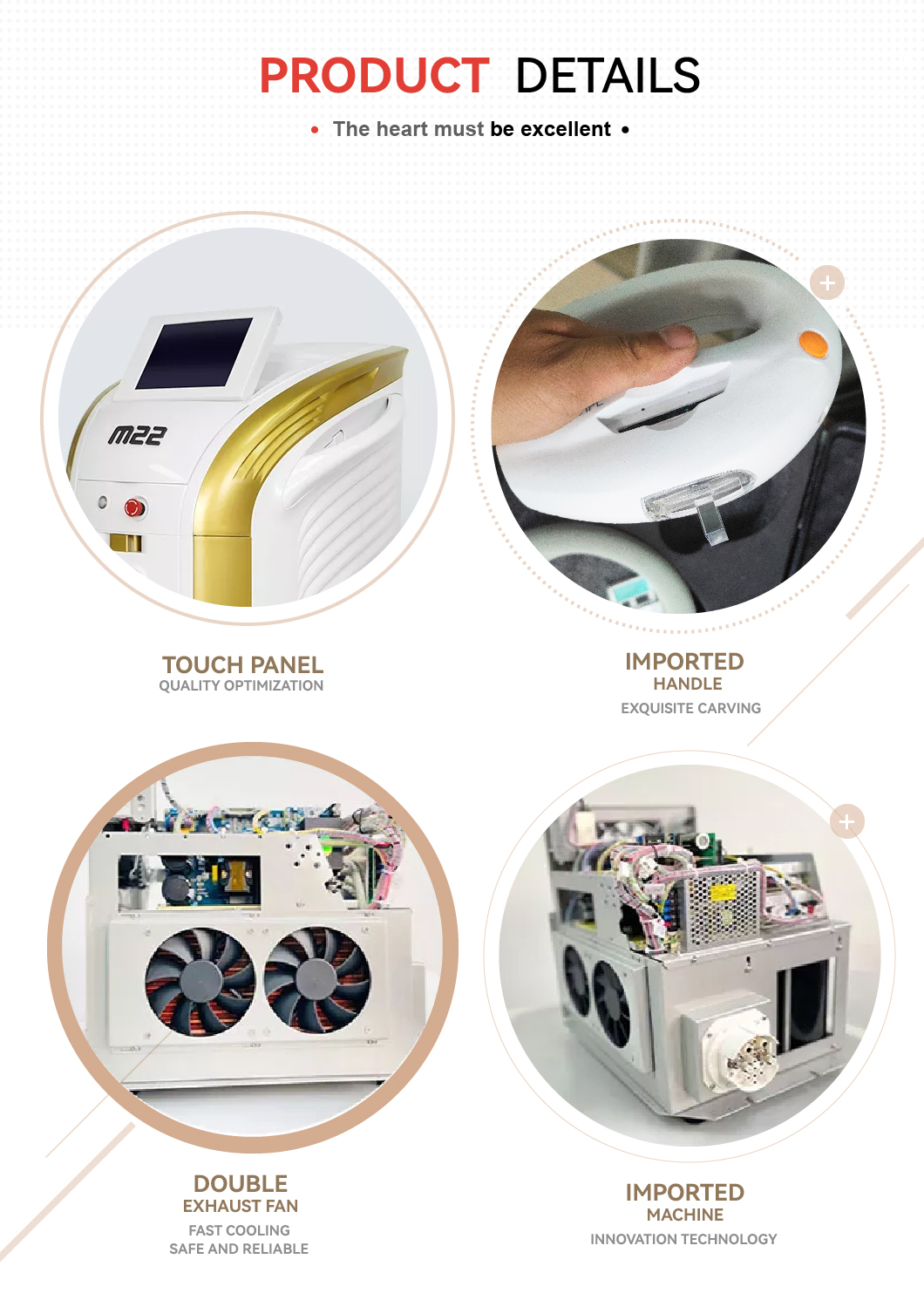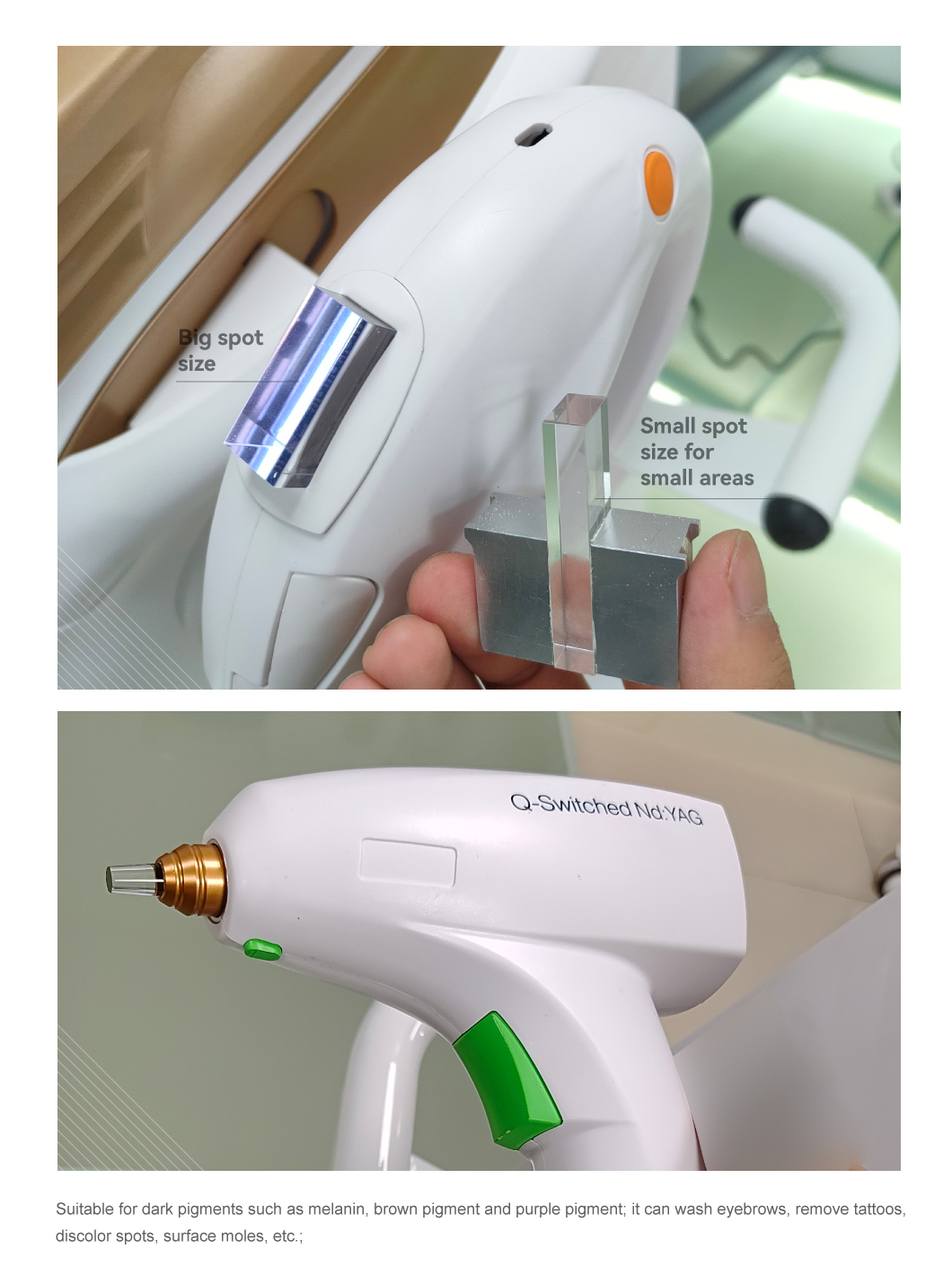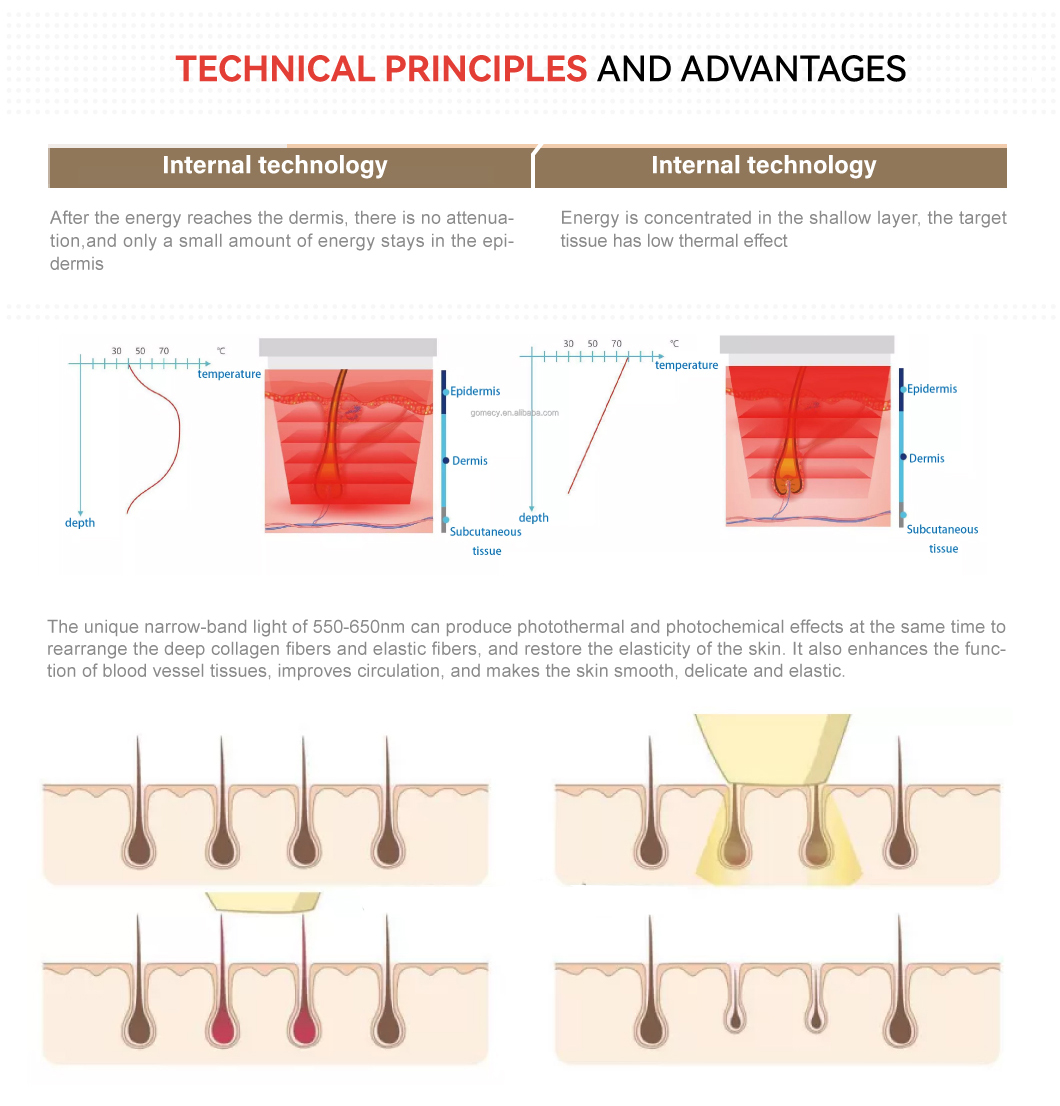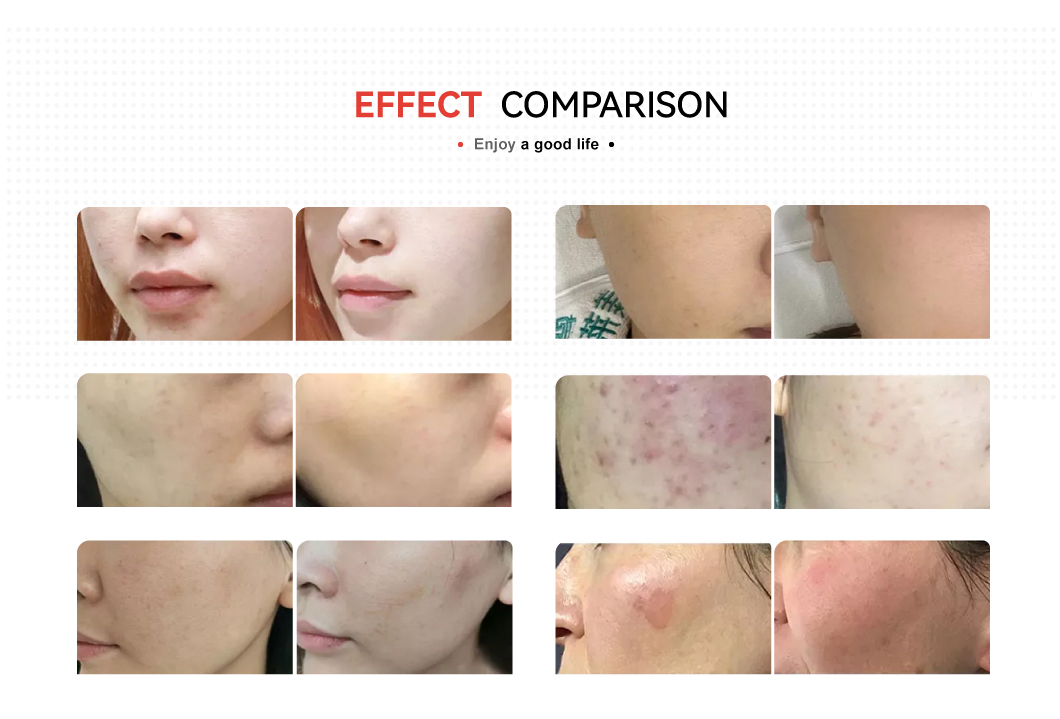 After the melanin in the hair shaft is used to selectively absorb light energy, the light energy is converted into heat energy. The heat is conducted through the hair shaft to the hair follicle isthmus and the hair follicle bulge (hair papilla, hair growth point), thereby destroying the blood vessels at the hair papilla. It shrinks when heaed, so as to achieve the effect of hair removal.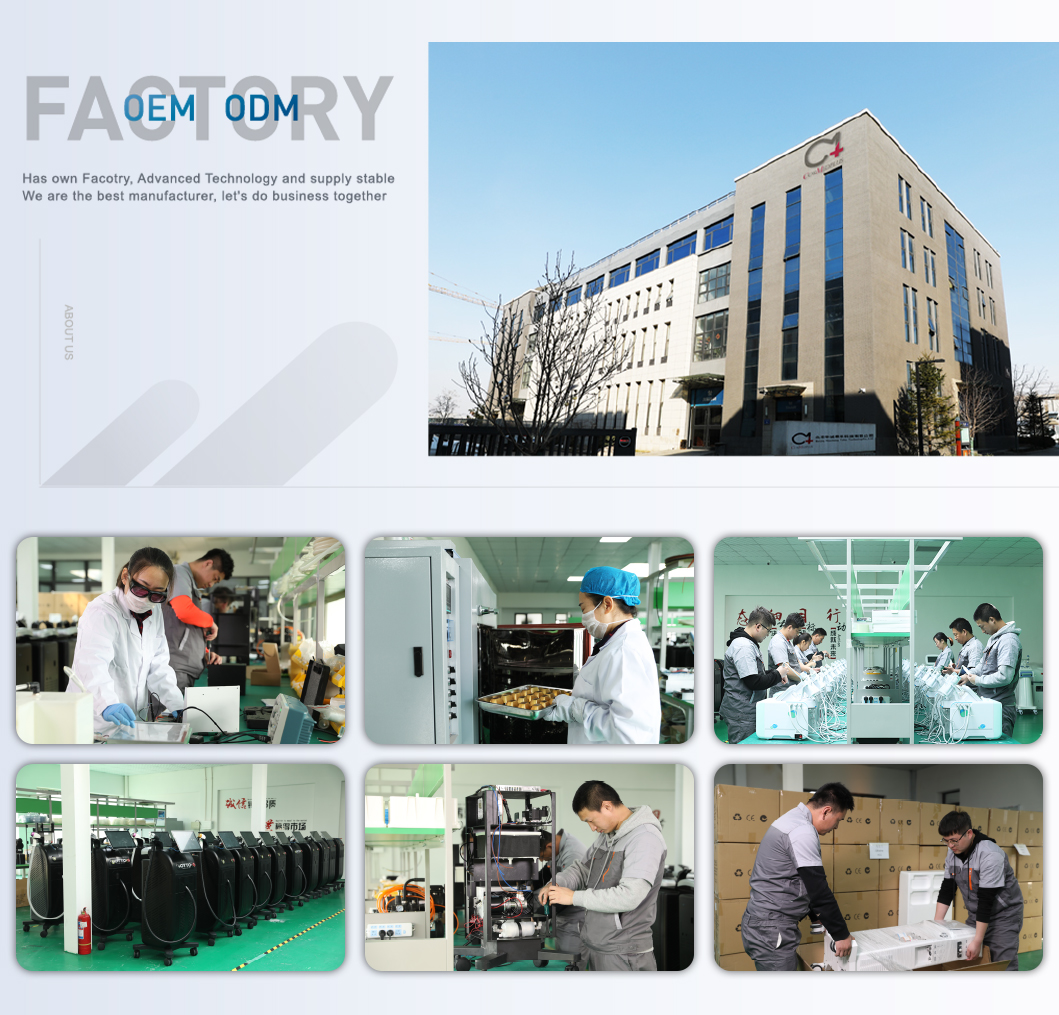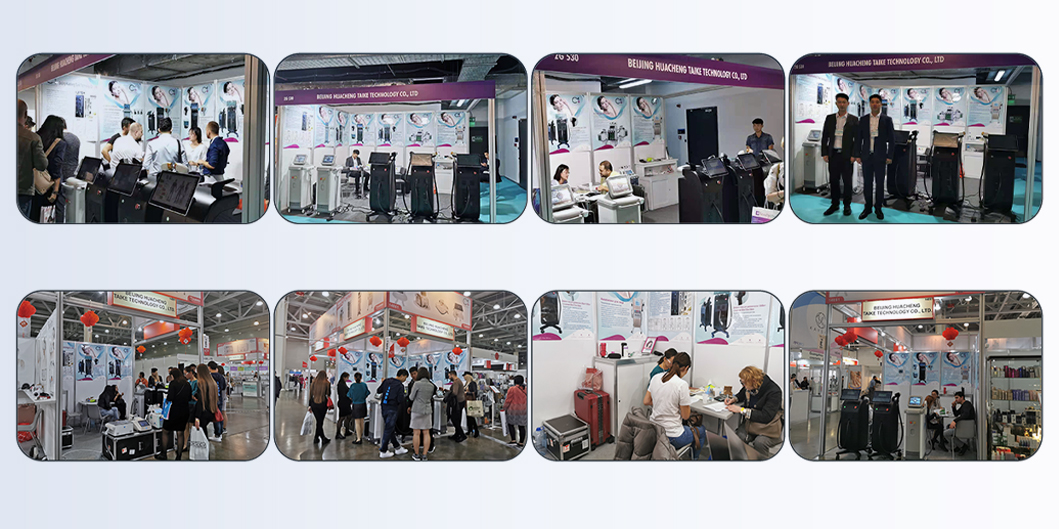 M22 Super Photon Skin Rejuvenation Machine
All-in-one machine with five functions: photon hair removal, photon rejuvenation, freckle removal, red blood streak repair, acne removal
(1) The first OPT technology is upgraded to AOPT (Superphotonic Technology),
(2) In addition to improving the stability, accuracy, and effectiveness of treatment,
(3) The overall comfort of the treatment is also improved, but the painless effect is still not achieved.
(4) Light can kill Propionibacterium acnes, reduce sebaceous gland activity and shrink pores, and improve skin texture. Because Propionibacterium acnes is an anaerobic bacteria,
(5) Superphoton acts on the endogenous porphyrin of the metabolites of acne bacillus, releasing the oxygen ions of the single peptide while allowing more oxygen to enter the pores, thereby killing most Propionibacterium acnes.
(6) In addition, super-photon skin rejuvenation can block the telangiectasia of the sebaceous glands and block the blood supply to the inflammatory parts, thereby promoting the absorption and resolution of inflammation. And E-light is gentler than other photorejuvenation, which is best for acne with obvious inflammation and sensitive symptoms.
Ship by express(door to door)(dhl.tnt.ups.fedex.ems)
Ship by air express to airport
Ship by sea
---
---